On the third episode of Her Voice, we had the opportunity to speak with not one but two women experts in their respective fields of artificial intelligence and computer science education for kids. In this episode you will hear the voices of Aurélie Jean, a renowned scientist and author of a book on algorithmic bias: "De l'autre côté de la Machine" ("On the other side of the machine"), and Amélia Matar, co-founder of COLORI, an educational programme in the spirit of Montessori that enables young children to learn how to code without a screen. Together, we investigated the variety of biases in tech — whether they influence the way algorithms are created, or the number of women in the industry.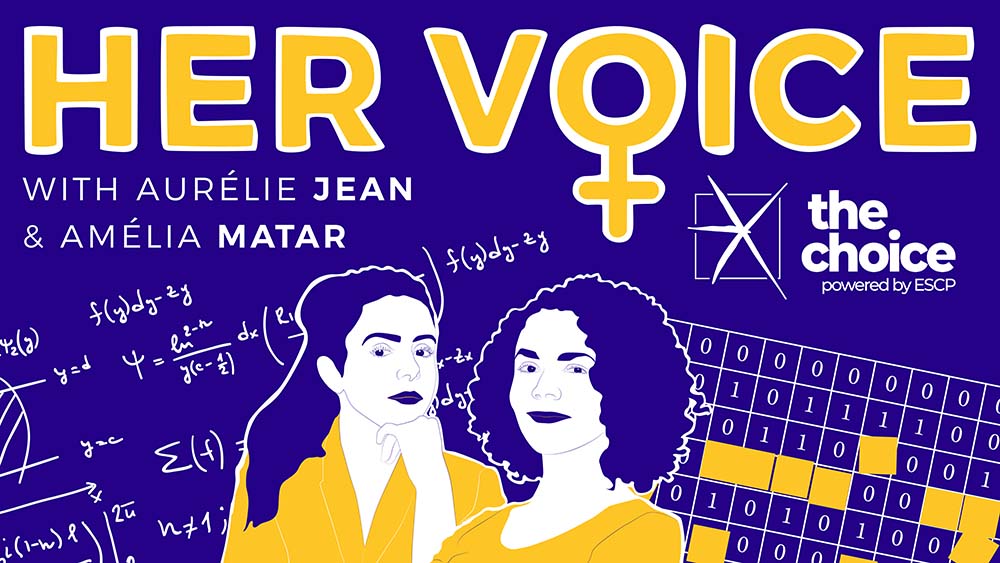 Human biases become the machine's biases
Whether you were born a man in a wealthy European family or a transgender person in the heart of Hong Kong, we all have cognitive biases. These become a threat to scientific objectivity when they are not addressed. That is, at least, what Aurélie Jean, who teaches about algorithms and bias at MIT, told us when we met:
"We all have cognitive biases. We see things and human beings in different ways, depending on our gender, social background, language, culture, religion, sexual orientation. We tend to transfer those biases to algorithms and things we create in general. This can end up creating technologies that reinforce discrimination." Meaning that, for example, technology such as facial recognition have been shown to incorporate racist biases, and that artificial intelligence, when used in HR, can be sexist as well.
On the importance of diversity in STEMs
A good way to tackle algorithmic bias is to advocate for greater diversity in the science lab. More diversity in the ways of thinking and of seeing the world help reduce bias: "We need to develop inclusive technologies. And to do so, we need everyone to participate. I usually say we have to build technologies, for everyone, by everyone — and it's mandatory, obviously," said Aurélie Jean.
But how can we promote diversity in algorithms when some groups are already less represented in STEM than others? For example, in Europe, only one in five graduates in sciences is a woman. In the world, women represent only 24% of employees in the technology sector. A problem that our second guest, Amélia Matar, addresses through COLORI, an educational method invented to help children get an early proficiency at coding.
"Educating young children about technology, regardless of gender, will help underrepresented minorities project themselves in those sectors. We need to provide kids with the power to understand how technology works so they can be active instead of passive users," explained Amélia Matar. And we can't help but share her dreams.
Are you eager to hear more about the ins and outs of algorithmic biases and how we can fight them? Join us in our conversation with Aurélie Jean and Amélia Matar by listening to episode three of Her Voice.