For the fourth episode of Her Voice's new season, we had the pleasure to speak with artist and entrepreneur Jo Bautista.
Alumna of ESCP's Specialised Master's in Sustainability Entrepreneurship & Innovation, Jo Bautista is a multi-talented individual who combines her passion for art with a desire to positively impact the world. Amidst the chaos of the Covid-19 pandemic, she decided to create SendtoGive, a social enterprise that enables people to use their creative skills and engage in intercultural collaboration to create social impact.
In the fourth episode of Her Voice Season Two, Jo Bautista dives deeper into social entrepreneurship, and how she combines art and business for positive impact.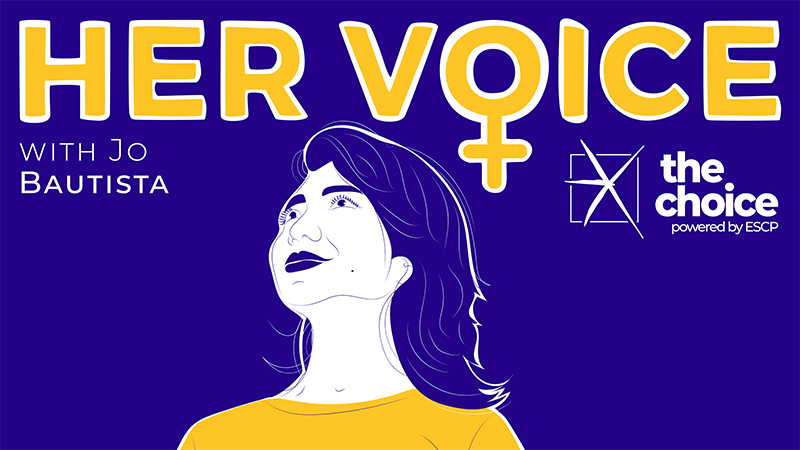 From a career in e-commerce to embracing change and working for one's values
Before embracing her inclination for art, Jo Bautista used to work a full-time job in South Asia, and a demanding one: "In the e-commerce company I was working for, we would have these huge campaigns two to three times a year. These were so intense that our company would rent the entire hotel next to our office building so people could sleep there during the campaign period," she recalls.
Her first experiences in the business world set her off on the quest to reconcile business and society: "I realised this wasn't something I wanted to contribute to anymore. Yet, I still believed in business' power to change the world. And so I thought this wasn't about eliminating the power of business, it was about redirecting it."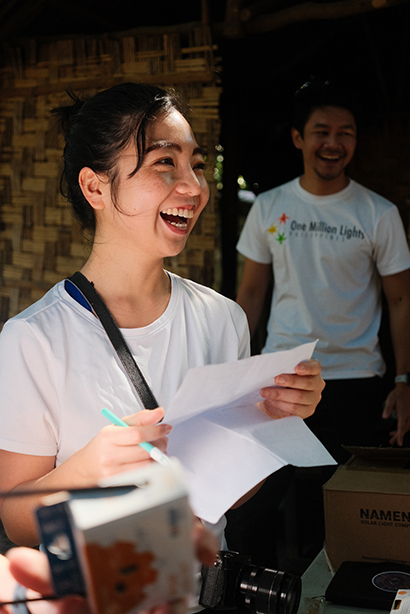 Another approach to entrepreneurship: social entrepreneurship
From this redirection, SendToGive was born. While much of the world was in lockdown during the Covid-19 pandemic, Jo Bautista wanted to contribute to the relief. At first, she thought about selling her art and sending her profits to impoverished communities. "I realised quickly that nobody was going to buy my paintings at this time. So I pivoted the idea, and instead, I used the images of my paintings as postcard designs. Then I created a website where people could send a physical postcard to somebody anywhere in the world without having to ever walk to a mailbox. So the idea was combining my art and people's need to connect with one another during a time of social isolation."
Since then, SendToGive has grown beyond postcards. Its aim is now to enable people to use their creative skills and engage in intercultural collaboration to create social impact. This commitment to impact aligns with Jo Bautista's views on entrepreneurship today and why she considers herself a social entrepreneur.
"One of the standards for a successful entrepreneur today is how much money they can raise. But social entrepreneurship is not about how much money you can raise, it's about how much social or environmental positive impact you can create," says Jo Bautista. "I feel social entrepreneurship has a really strong place in the world. It's a movement that's happening and I think it's just a matter of time until it's no longer social entrepreneurship, but just entrepreneurship."
To learn more about how art and entrepreneurship can foster positive change in the world, make sure to listen to Her Voice Season 2 with Jo Bautista.
If you'd like to learn more about SendToGive, download their impact report or reach out to Jo Bautista.