Have you ever wished you could meet a successful female entrepreneur to guide you through your own entrepreneurial journey? Well, Élodie Andriot, author of the book "Patronnes, tête-à-tête avec les numéros unes" ("one-on-one with the female CEOs"), has done so, meeting with 52 CEOs to gain insight into who they are and how they made it to the top.
From Elodie Andriot's current goals to what inspired her to write Patronnes, the final episode of Her Voice Season Two dives deep into female leadership.
Creating a space for women's success stories to be told
An entrepreneur herself, Élodie Andriot first launched her own ephemeral media, Madamn, in 2019. This became the first step on her quest to understand the impressive women who've made it to the top of their industries, which was followed shortly after by Patronnes.
"I first had the idea for the book back in 2018, right after metoo. The media was talking a lot about violence against women, which was important. But what I was more interested in, because I was doing a master's in entrepreneurship, were women within the economic environment, and I felt like that was a subject that wasn't covered," recalls Andriot when asked what sparked her inspiration for Patronnes.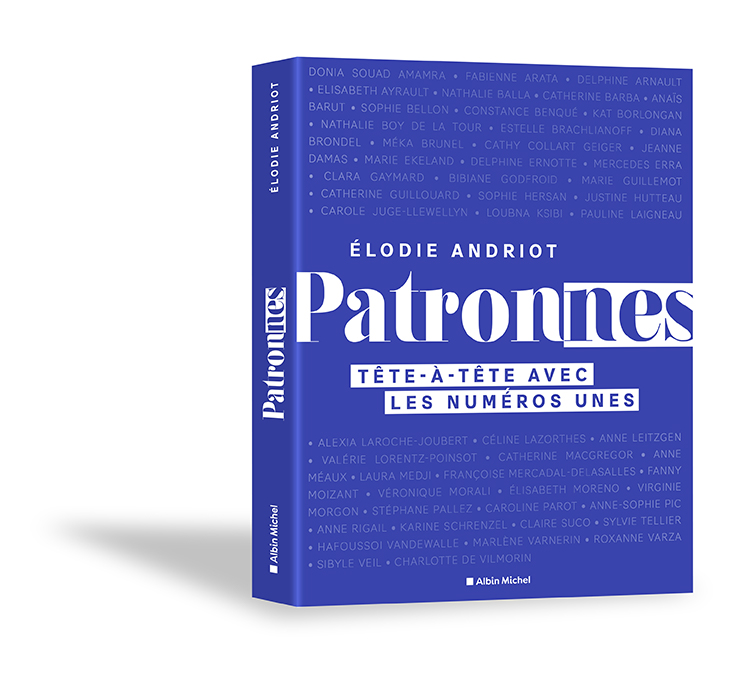 Female CEOs only lead 7% of top companies in France
Noticing that female CEOs were far from the spotlight, in an age where entertainment is our primary source for role models, Élodie Andriot decided to take up the challenge. "I wanted to know: how did they make it? How can I follow in their steps?" says Andriot. Launching her first media, Madamn, with Daria Chernova while at ESCP, Andriot reached out to prominent female CEOs such as Mercedes Erra, co-founder of the award-winning French advertising agency BETC. "I thought she would never respond. But the next day, I found out she said yes! That's when I knew I actually needed to keep pushing this idea."
While women make up 52% of the population in France, they only represent 7% of all CEOs in top companies. How can this gap be explained? To Élodie Andriot, who's interviewed 52 women leaders for her book (one for every percentage of the French population), these disparities are a consequence of remaining inequalities regarding housework but also of a lack of pipeline for women to reach leading positions in the corporate world, as well as a lack of representation.
"Women leaders are not seen in the media. But it is so important to give them the stage so that people can project themselves and just say, well, this might be something for me," says Andriot.
Are you eager to follow in the footsteps of France's top CEOs and gain tips on how to blow up the glass ceiling? Then join us in wrapping up the second season of Her Voice with the author of Patronnes, Élodie Andriot.