Interview with Roxane Clément, Global Sustainability Manager at Danone for the Essential Dairy and Plant-Based International (EDPI) Division.
After 6 years of brand management for Danone's brands like Activia and YoCrunch, Roxane Clément took on a new opportunity in Bangladesh to work for Grameen Danone Foods Ltd., a social business which aims to bring accessible nutrition to malnourished children through fortified yogurts while creating positive social impact throughout the entire value chain.
Building from her eye-opening experience on the ground, she is now Global Topline Sustainability Manager for Danone's Essential Dairy and Plant-Based International (EDPI) division in Paris.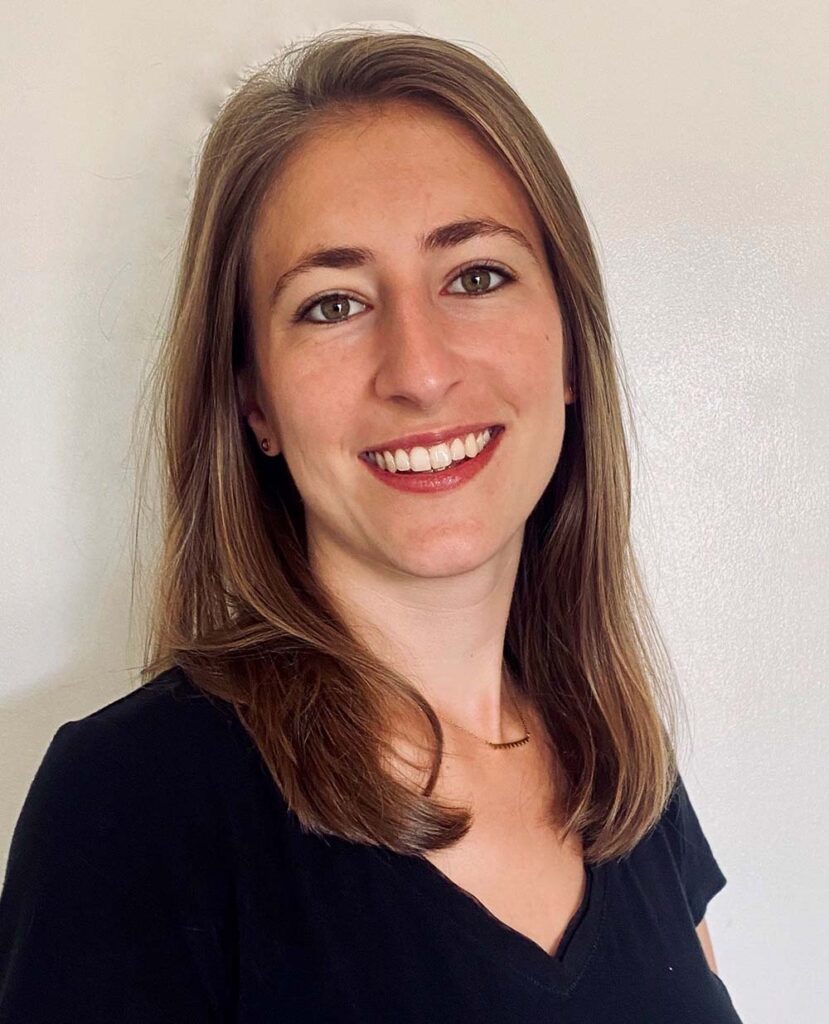 Choosing a place that is aligned with your personal values
Growing up with a father who was a chef and a family that cherished values around food and health, I felt that studying business and working for a great player in the food industry was an alternative path to have a role in this versatile industry that is so essential to our lives.
Danone really stands out for its company values, which match my personal values. I like this dual mission which combines the social and economic purpose at the heart of everything it does under the "One Planet, One Health" vision. I couldn't see myself working for a company that didn't align with my personal values.
What motivates me is that working for a large company like Danone with strong commitments can influence the entire food industry.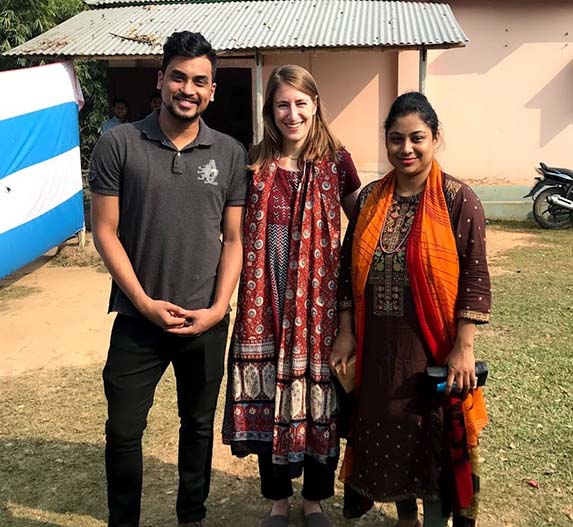 Turning a global challenge into an opportunity to unlock new barriers
Growing up, I travelled to many developing countries and was exposed to the hardships and environmental challenges that they face from a very early age. This made me want to help those most at risk while having a positive impact on society and the planet.
Later at university, I heard about Danone Communities and the concept of social business. The idea of doing business in such a positive way to solve societal issues was a big driving force for me.
But first, I needed to build the right skills to impact such meaningful projects in the right way. My motivation behind helping more vulnerable populations evolved in 2018 when I worked on the launch of Activia organic. This opened my eyes to the world of sustainability. I now also see this transition as a business opportunity.
After 6 years of working in different marketing roles at Danone in the United States and France, it was time for me to do something new. I had the opportunity to join Grameen Danone in Bangladesh as interim Head of Marketing, with the objective to develop an efficient marketing strategy for 2020, manage and coach the team of brand managers, and recruit a local talent to fill my role for the long term. At Grameen Danone, our teams provide accessible nutrition to malnourished children through fortified yogurts and in turn create jobs for farmers and the local salesforce, amongst others.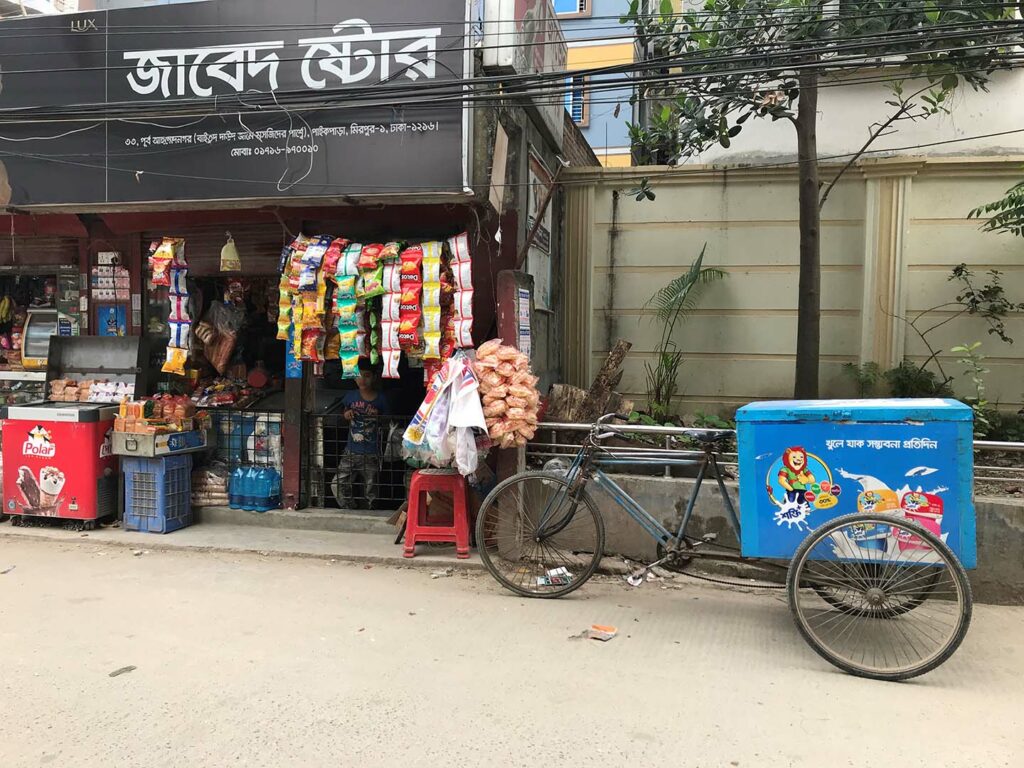 This experience not only opened my eyes to the issues of health and poverty, it also made me realize how the risks of climate change and poverty are intertwined in a vicious cycle. For example, increasing natural disasters caused by climate change trap vulnerable populations into poverty, thereby worsening their health conditions.
Moreover, meeting friends, acquaintances and young professionals who were implementing new local practices to benefit the environment and their communities motivated me to want to unlock new barriers. I realized that I could be this changemaker back home as well…
Concrete steps towards Danone's "One Planet One Health" vision
Back from Bangladesh, I took on a new function as Global Topline Sustainability Manager. My main role is to help our brands to become manifesto brands, basically brands that have a strong purpose that positively impacts society at the core of their actions, while delivering sustainable growth.
My team guides brands to take concrete positions and actions towards sustainability goals but also to create a movement of stakeholders needed to initiate real change. It's not just about taking the right actions, it is about involving the consumers and external parties to bring our goals concretely to life in a way that's tangible, meaningful, relevant and accessible.
With current consumer trends and in the time of Covid-19, we know that consumers are voting with their dollars and voting for brands that are embedding sustainability principles in everything they do.
For example, one of our concrete goals is to improve the health of our consumers through a healthier portfolio of brands and products that bring better habits. A key step in this direction is to provide more variety and diversity in choices towards a flexitarian and healthier diet with plant-based options and reduced sugar and no added sugar options through brands like Activia, Actimel, Alpro, etc. For example, Danone's portfolio has 90% of its sales volumes composed of healthy categories of products, defined by the Health Star Rating (HSR) system. 
Another important goal is to preserve the planet and renew its resources. Danone has an objective to have all our packaging worldwide 100% circular: recyclable, compostable or reusable, by 2025. One example of this is through our partnership with the platform Loop by TerraCycle, which enables our brands, like Evian and Danone, to provide a solution to deliver our products in reusable glass containers, which are then returned, cleaned and refilled in a zero-waste process.
These are a few of the concrete actions underway to fulfil our 9 company goals for 2030, which are aligned with the UN Sustainable Development Goals.
The logical next steps for every business
Danone is integrating sustainability practices at many levels. Firstly, it has become the first listed company to adopt the "Entreprise à Mission" status, meaning that a company's social and environmental objectives are aligned with its purpose. It legally embeds this purpose in the group's bylaws, requiring an independent mission committee to review the roadmap and progress. 
Secondly, the objective to be 100% B-Corp certified by 2025 enables Danone to partner with other B-Corp certified companies and to unlock possibilities together to achieve common ambitions. Being a certified BCorp means that you are meeting the highest standards of social and environmental criteria, thereby using business as a force for good.
Covid has only amplified people's desire to have a positive impact. This is an opportunity for us to accelerate the momentum of companies in this journey and confirms our desire to act now in favor of the health of people and the planet.
It's simple: the earlier you start, the more opportunities there are to grab for your company or brand; the longer the wait, the more you'll be catching up and the more risk you'll be putting on your business. Sustainability trends are growing, the possibilities to really put those practices into action are endless and continuously evolving.
I am excited to be able to evolve in a really dynamic role, work with brands to set their sustainability objectives, define what that looks like concretely, and perhaps influence the entire food industry.
---
Feature photo by Jehyun Sung on Unsplash.