Whether you're an employee, a freelancer or a CEO, trying to stand out on social media can often seem like howling into the void. So, what's the secret to successfully leveraging your image online in a way that remains authentic? The Choice spoke to ESCP Professor Géraldine Galindo and personal branding expert Thibault Louis to find out more.
First of all, can you define in a few words the concept of a personal brand – and what it's not?
Géraldine Galindo, professor of HR management at ESCP: From an academic point of view, my definition of personal branding is: a continuous strategic process focusing on content creation, positioning and interaction with others, based on storytelling our own narrative by highlighting what makes us unique. By this, I don't mean creating a persona or adopting a mask in front of others, but simply identifying and being led by two or three key characteristics that make us stand out from the crowd.
Thibault Louis, personal branding expert: I'd opt for an even shorter definition: Personal branding is what people say about you when you're not in the room. Imagine you're a brand, like Victoria's Secret, Patagonia or Harley-Davidson. In a similar way, your name is your brand. Before, personal branding only worried people in the media spotlight. But now, in the wake of the internet and social media revolution, everyone is linked to personal branding in some way.
How has the rise of personal branding impacted the world of business leadership, for individuals and brands?
Géraldine Galindo: Personal branding is starting to have a significant impact on the way we view leadership. By leaving more space for each of us to be a more authentic version of ourselves, we're beginning to value and encourage the development of different skills and personalities. It goes without saying that human resources departments are having to become more agile than ever in response, particularly in terms of recruiting. For example, the increased focus of many candidates on their image is turning the mirror back on employers, such as by asking more nuanced questions about their career perspectives. These increased expectations are beginning to shift the balance in favour of the employee.
We all have a personal brand. From the moment we step out into society and interact with other people, we're being judged and evaluated on how we present ourselves.

Géraldine Galindo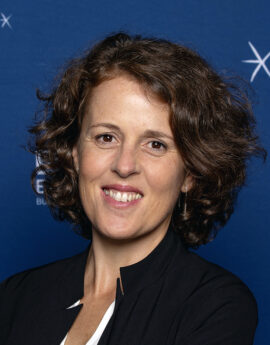 Is personal branding exclusively destined for the internet, or is it equally important offline?
Géraldine Galindo: We tend to associate personal branding with a strong online presence first and foremost. At the risk of sounding somewhat old-fashioned, it's just as important – if not more so – to be confident in how we present ourselves in real life, across all angles. This goes from appearance, posture and good old-fashioned manners to how we speak and interact with other people.
Thibault Louis: As someone whose main field is in online branding, I'd also highlight the huge focus on digital image that previous generations simply didn't have to deal with. In my case, I specialise in personal branding for business leaders and CEOS – there's a huge demand but not a lot of really competent writers, which gives me a competitive edge. For my own personal branding, I try not to ask myself too many questions. I just talk about things that I like and try to bring some value or humour. I know that occasionally there'll be some controversy about what I post, but it's never been a big deal. I actually think that my approach has helped me build my online reputation – which in turn is good for business. WIth that said, I'd strongly advise anyone to build an online personal brand and create content. Audience first, product later!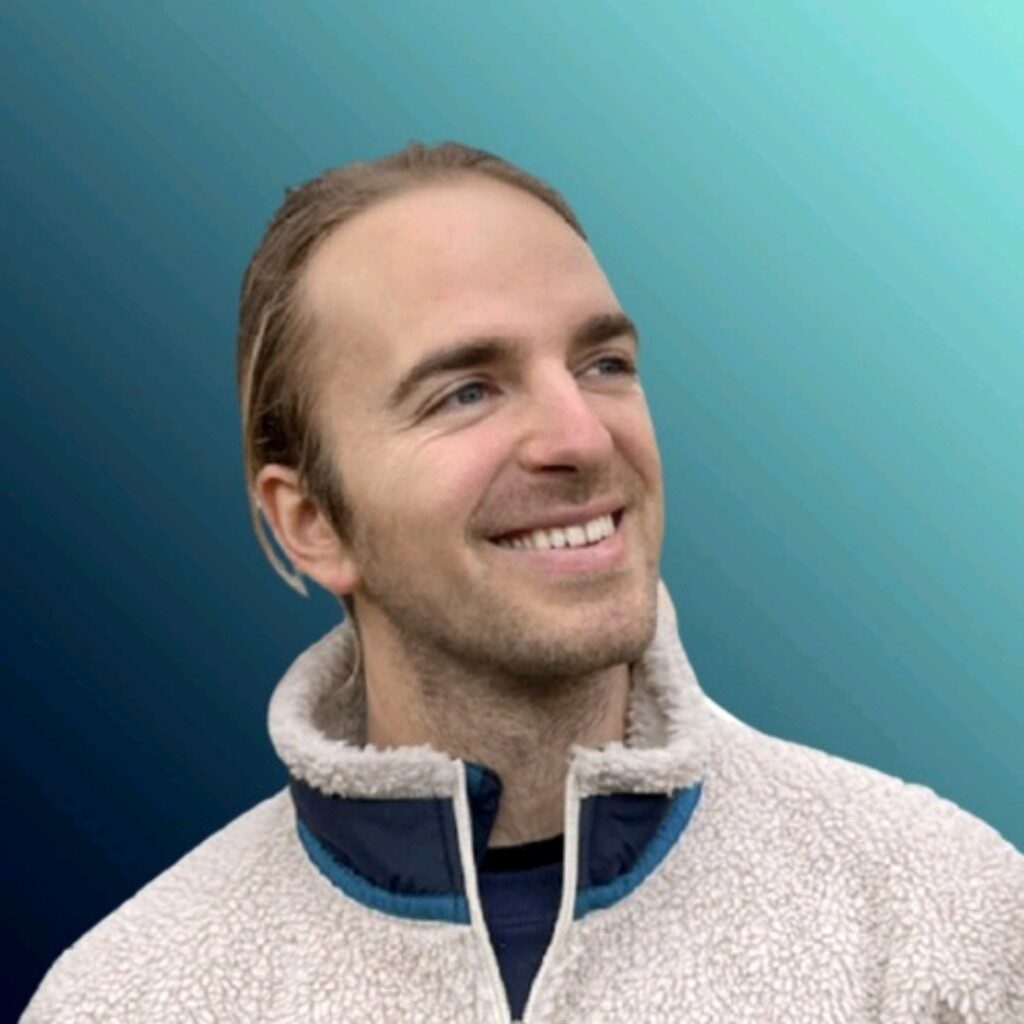 To define your personal branding, you need to ask yourself: "What do I want to be known for? What makes me unique ? What's the key message I want to send to the world on a giant poster – and how do I broadcast it in a thousand different ways on the internet?

Thibault Louis
Can everyone benefit from building a personal brand, or some more than others? Does it depend on the industry, for example?
Géraldine Galindo: In a certain sense, we all have a personal brand. From the moment we step out into society and interact with other people, we're being judged and evaluated on how we present ourselves. With that said, I think that graduates and young people just beginning their careers are already likely to be aware of the importance of their 'personal brand', particularly when it comes to selling oneself and showcasing one's skills.
I'd actually go further and say that it's even more important for entrepreneurs. Investors, potential partners and customers all expect to have faith in what you do, so I'd encourage all of you to prioritise personal branding.
Thibault Louis: I firmly believe that everyone can reap the benefits of personal branding. Whether you're an employee, a freelancer or a CEO, building an audience online requires courage, patience and boldness. You're in the lions' den to a certain extent, particularly in today's social media climate, but taking the risk can reward you with leverage, recognition and opportunities.
Could you share an example of successful personal branding?
Géraldine Galindo: When we speak about personal branding, we tend to think of politicians, film stars, business leaders – but it's important to remember that these people have a team of advisors working on their image 24/7! I'd define a successful personal branding strategy as someone who's comfortable with what makes them different, who's stayed true to themselves and who remains authentic when meeting new people. To quote Oscar Wilde: "Be yourself, everyone else is already taken."
Finally, what are some tools and tips you'd recommend for beginning a strategic reflection about one's personal brand?
Géraldine Galindo: I'd begin by examining how others perceive you. "How would you define me? What makes me different from other people?" This then gives you a starting point for self-reflection: "What makes me stand out, so that people remember my name?" Only then should you begin to start strategizing ways to leverage your image online.
As I mentioned earlier, physical presence and self-confidence also play a huge role. I'd encourage speaking to friends and family, as well as reading what industry experts have to say – Thibault, over to you!
Thibault Louis: To define your personal branding, you need to ask yourself: "What do I want to be known for? What makes me unique? What's the key message I want to send to the world on a giant poster – and how do I broadcast it in a thousand different ways on the internet?" You need to think like a brand, which means that you're not supposed to please everyone. The worst thing you can do when building yours is to not distinguish yourself enough. You're unique – and that's the secret.
License and Republishing
The Choice articles may be republished in accordance with the Creative Commons Attribution-NoDerivatives 4.0 International Public License, and in accordance with our
Term of use
.
The Choice - Republishing rules
We publish under a Creative Commons license with the following characteristics Attribution/Sharealike.
You may not make any changes to the articles

published on our site, except for dates, locations (according to the news, if necessary), and your editorial policy. The content must be reproduced and represented by the licensee as published by The Choice, without any cuts, additions, insertions, reductions, alterations or any other modifications.If changes are planned in the text, they must be made in agreement with the author before publication.

Please make sure to cite the authors of the articles

, ideally at the beginning of your republication.

It is mandatory to cite The Choice

and include a link to its homepage or the URL of thearticle. Insertion of The Choice's logo is highly recommended.

The sale of our articles in a separate way, in their entirety or in extracts, is not allowed

, but you can publish them on pages including advertisements.

Please request permission before republishing any of the images or pictures contained in our articles.

Some of them are not available for republishing without authorization and payment. Please check the terms available in the image caption. However, it is possible to remove images or pictures used by The Choice or replace them with your own.

Systematic and/or complete republication

of the articles and content available on The Choice is prohibited.

Republishing The Choice articles on a site whose access is entirely available by payment or by subscription

is prohibited.

For websites where access to digital content is restricted by a paywall, republication of The Choice articles, in their entirety, must be on the open access portion of those sites.

The Choice reserves the right to enter into separate written agreements

for the republication of its articles, under the non-exclusive Creative Commons licenses and with the permission of the authors. Please contact The Choice if you are interested at contact@the-choice.org.
Individual cases
Extracts: It is recommended that after republishing the first few lines or a paragraph of an article, you indicate "The entire article is available on ESCP's media, The Choice" with a link to the article.
Citations: Citations of articles written by authors from The Choice should include a link to the URL of the authors' article.
Translations: Translations may be considered modifications under The Choice's Creative Commons license, therefore these are not permitted without the approval of the article's author.
Modifications: Modifications are not permitted under the Creative Commons license of The Choice. However, authors may be contacted for authorization, prior to any publication, where a modification is planned. Without express consent, The Choice is not bound by any changes made to its content when republished.
Authorized connections / copyright assignment forms: Their use is not necessary as long as the republishing rules of this article are respected.
Print: The Choice articles can be republished according to the rules mentioned above, without the need to include the view counter and links in a printed version.
If you choose this option, please send an image of the republished article to The Choice team so that the author can review it.
Podcasts and videos: Videos and podcasts whose copyrights belong to The Choice are also under a Creative Commons license. Therefore, the same republishing rules apply to them.