The relationship between our food and the environment is a complicated one. On one hand, food is considered to be responsible for around a quarter of global greenhouse gas emissions, while on the other, agriculture and farmers are highly vulnerable to the effects of climate change, such as drought and rising temperatures. And with consumers even more concerned by the environmental impact of their consumption habits, the pressure is on.
How then can we support farmers in developing more sustainable practices that are essential for their future, as well as for that of our planet?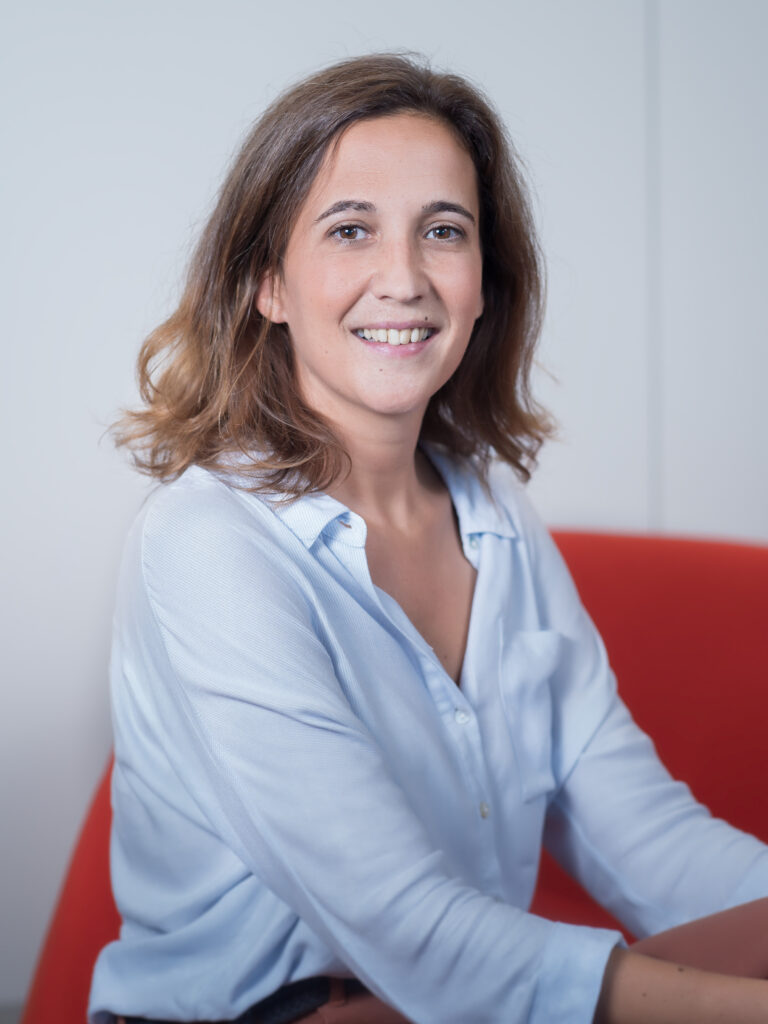 This is where the food industry comes into play. As the link between consumers and producers, agri-food business leaders have the potential to encourage collective action for a more sustainable food industry, across the entire value chain.
To better understand the role of agri-food businesses in the mission to create sustainable food systems, The Choice spoke with Elodie Parre, Sustainability Director for the Bel Group. You may be familiar with Bel as the makers of The Laughing Cow and Babybel cheese. Elodie Parre shares with us her expertise and optimism for a more sustainable future of food.

How do you see the relationship between consumers and producers today?
First of all, I would prefer to talk about citizens rather than consumers because I find that this better reflects the fact that the act of buying has become much more than an act of consumption, it's a real choice that integrates ethical, ecological and societal dimensions.
I think that over time, we have somewhat forgotten that those who feed us are the men and women who farm the land. And we have to admit that the relationship has become distorted, mistrust has been able to take hold. Severe criticism of the farming industry, also known as agri-bashing, has become a daily occurrence. In this respect, the COVID-19 crisis has helped to highlight the essential place of food and of those who work to feed us. At Bel, we managed this crisis by relying on our values. Let's take an example: our dairy farmers are our partners. Naturally, we have done everything possible to maintain our milk collection activities in all of our dairy basins around the world. In France, where we have co-constructed a unique agreement aimed at transforming breeding practices through fair pricing since 2017, we maintained our commitment during the crisis and until the end of the year.
What would be the benefits of bringing citizens and farmers closer together?
Citizens are at the heart of agricultural models' evolution. Not only do they call for such and such evolution, but in the end, they vote through their purchases, their actions. And this is a huge lever for accelerating change towards a more sustainable food model!
If I continue the thread of my example on the partnership with dairy farmers in France, we have defined with them a fixed average price of milk for the year, which gives them visibility on the future and the ability to invest in the agro-ecological transition. It gives meaning to their profession, pride as well. We value this work on the citizens' side, of course, this approach of fair value distribution: of farms that offer cows access to pasture or even GMO-free animal feed. And here too, we are recreating the link between citizens and farmers and highlighting the fact that the BabyBel, the Kiri you give to your child is much more than just a portion of cheese!
It sounds like the food industry is key to the acceleration towards a more sustainable food model.
Of course, the food industry has a huge role to play and most companies have already taken up the subject!
At Bel, we believe that food can be an important part of the solution to the climate, demographic and societal challenges that the world is facing.
When the Bel Group works to reduce its greenhouse gas emissions and joins the Science Based Targets* initiative, it is not primarily to promote it to consumers. It's above all because this is what we must do! It is within this framework that Bel has been implementing concrete actions to reduce its carbon and water footprint for more than 10 years. Is it enough? Certainly not, as our responsibility can't stop at the doors of our plants.
We need to bring our ecosystem on board, from farm to fork, to have a positive impact. That's what we're doing, for example, by accompanying farmers towards regenerative farming practices that capture carbon while preserving the soil, or by working with our suppliers on tomorrow's packaging. Packaging that is recyclable, of course, that will one day be edible, or even no packaging at all!
What do you see as keys to success in this mission for a more sustainable food system?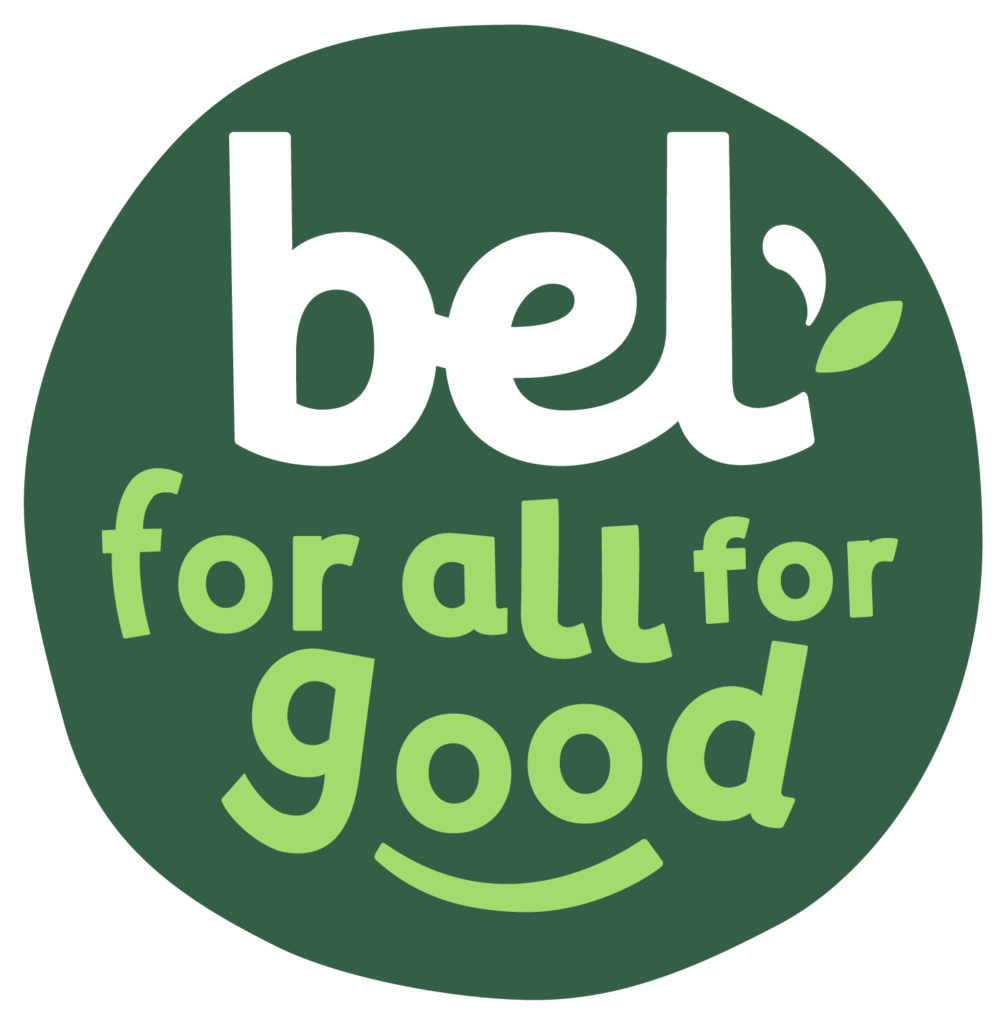 Having a clear direction is, in my opinion, an essential point. Last year, when the Bel Group reformulated its corporate mission – "Offering healthier and responsible food for all" – and its new signature – "For All For Good" -, it was not a communication exercise. It was much more than that. This is what guides the group, its 12,400 employees around the world and each of our decisions to help make a positive impact from farm to fork.
Collaborative work with all the players in the ecosystem is also key. It is within this framework that the Bel Group has joined various coalitions such as the Consumer Goods Forum, Carrefour's Food Transition Pact or Too Good To Go in France – to name just a few examples. This collective approach is particularly interesting because it allows us to join forces for a common goal. Yesterday's competitors have become our partners. We share the same stakes, the same planet, so we might as well work together rather than each on our own!
You've previously said "do not oppose the world of business and the world of the earth", what exactly does that mean to you?
At Bel, we are convinced that it is by putting responsibility at the heart of each of our decisions that we can continue to act positively for and with our ecosystem. Thus, we have chosen to combine CSR and Finance within the same department to embody this unfailing link between performance and responsibility.
I believe that the word "business" is often wrongly demonized or systematically opposed to the word "responsibility". However, I am convinced that we can be responsible and profitable, and that we must be.
Let's take the example of the Sharing Cities program, launched in 2013 by the Bel Group. This program aims at using existing street vendor distribution networks in several major cities in emerging countries to sell The Laughing Cow-branded products, while giving them access to a range of training, health insurance and financial services. In 2019, the program was active in 6 cities and counted more than 9,000 street vendors, including more than 3,200 with access to health services. This is a concrete example of "business" with a positive impact.
Do you believe we can achieve "more sustainable food systems"?
As a mother of two young children, it would be impossible not to believe it! After my PhD, I had the opportunity to work for different food companies with very different business models: a large listed international group, a cooperative with an international dimension and for the past three years, the Bel Group, a family business. I live it every day. Being part of a family business makes it possible to work on these subjects of responsibility for the long run, with true sincerity. Our mission – "Offering healthier and responsible food for all" – is not a statement, it is our course, our purpose, and for our employees the reason to be there.
It is this ability to reinvent ourselves, to invest sincerely over the long term, and our desire to offer healthy food to as many people as possible, that allows us to enter the plant segment, as we recently announced. This is not to follow a trend, but rather the deep conviction that the complementarity of animal and vegetal proteins is key to promoting a sustainable diet for all.
For my part, I am deeply optimistic. I believe in the strength of the collective, in the fact that we can all do something at our own level, all become activists with our friends, our family and even our company to be actors of sustainable food!
*Launched in June 2015, the Science Based Targets initiative is a collaboration between CDP (Carbon Disclosure Project), the World Resources Institute (WRI), WWF (World Wildlife Fund) and the United Nations Global Compact (UNGC) to help member companies set targets to reduce their greenhouse gas emissions and thereby limit global warming to well below 2°C.
---
Feature photo credit: Monkey Business – stock.adobe.com.
License and Republishing
The Choice articles may be republished in accordance with the Creative Commons Attribution-NoDerivatives 4.0 International Public License, and in accordance with our
Term of use
.
The Choice - Republishing rules
We publish under a Creative Commons license with the following characteristics Attribution/Sharealike.
You may not make any changes to the articles

published on our site, except for dates, locations (according to the news, if necessary), and your editorial policy. The content must be reproduced and represented by the licensee as published by The Choice, without any cuts, additions, insertions, reductions, alterations or any other modifications.If changes are planned in the text, they must be made in agreement with the author before publication.

Please make sure to cite the authors of the articles

, ideally at the beginning of your republication.

It is mandatory to cite The Choice

and include a link to its homepage or the URL of thearticle. Insertion of The Choice's logo is highly recommended.

The sale of our articles in a separate way, in their entirety or in extracts, is not allowed

, but you can publish them on pages including advertisements.

Please request permission before republishing any of the images or pictures contained in our articles.

Some of them are not available for republishing without authorization and payment. Please check the terms available in the image caption. However, it is possible to remove images or pictures used by The Choice or replace them with your own.

Systematic and/or complete republication

of the articles and content available on The Choice is prohibited.

Republishing The Choice articles on a site whose access is entirely available by payment or by subscription

is prohibited.

For websites where access to digital content is restricted by a paywall, republication of The Choice articles, in their entirety, must be on the open access portion of those sites.

The Choice reserves the right to enter into separate written agreements

for the republication of its articles, under the non-exclusive Creative Commons licenses and with the permission of the authors. Please contact The Choice if you are interested at contact@the-choice.org.
Individual cases
Extracts: It is recommended that after republishing the first few lines or a paragraph of an article, you indicate "The entire article is available on ESCP's media, The Choice" with a link to the article.
Citations: Citations of articles written by authors from The Choice should include a link to the URL of the authors' article.
Translations: Translations may be considered modifications under The Choice's Creative Commons license, therefore these are not permitted without the approval of the article's author.
Modifications: Modifications are not permitted under the Creative Commons license of The Choice. However, authors may be contacted for authorization, prior to any publication, where a modification is planned. Without express consent, The Choice is not bound by any changes made to its content when republished.
Authorized connections / copyright assignment forms: Their use is not necessary as long as the republishing rules of this article are respected.
Print: The Choice articles can be republished according to the rules mentioned above, without the need to include the view counter and links in a printed version.
If you choose this option, please send an image of the republished article to The Choice team so that the author can review it.
Podcasts and videos: Videos and podcasts whose copyrights belong to The Choice are also under a Creative Commons license. Therefore, the same republishing rules apply to them.