Finance plays a crucial role in the transition towards a more sustainable economy. Numerous studies show how sustainable finance enables greener and more inclusive growth models by creating long-term value for investors and the community.
The urgency of the environmental and social challenges that are having a strong impact on us demand an increasingly necessary paradigm shift that is already taking place in the financial world. 
BNP Paribas Head of Corporate Engagement Mauro Bombacigno explains how finance has a pivotal role in this necessary transition by channelling investment into activities that have a positive impact on society and the environment, and create economic surplus value at the same time.
What is sustainable finance, and what are the challenges it is facing?
Indeed, the financial industry has a special responsibility, given its central role in providing and channeling financial resources in order to support the investment programs needed to cope with the transition towards the United Nations' 17 SDGs (sustainable development goals). Sustainable finance relates to the inclusion of sustainability topics in financial products. This will allow not only to obtain a double impact – economic and environmental/social – but also to reshape the role of private investments/financing towards the attainment of these objectives.
There are big challenges ahead:
Short-termism, i.e. the attitude to reach short-term results at the expense of a long-term impact.
Greenwashing and woke washing, i.e. the use of environmental and social issues for pure marketing purposes, without an underlying coherence in strategies and actions. 
Taxonomy and impact tracking, i.e. the need for clarity and measurement of additional KPIs (Key Performance Indicators) beyond the traditional economic/financial ones.
The answer to all the above is leading the financial industry towards an increased knowledge and interaction with its clients and the responsibility to analyse their ESG (Environmental, social and governance) profile, as well as their investment programs'.
How has the approach to sustainability in finance changed in recent years?
Sustainability has reached the top of many decision makers' agendas including corporate and financial institutions' top managers. It is fully appreciated that in the absence of actions, the environmental and social deterioration has an effect on their business and the long-term future of the company they run. Likewise, financial institutions fully understand that in order to protect their clients' savings, they have to take sequential and coherent actions to face these challenges. It is not what is done in 2029 that will affect the 2030 targets.
A bank has a continuous dialogue with its clients and it helps them in their sustainability journey by providing adapted forms of financing and advisory.
How can a bank lead companies to adopt sustainable behaviours?
The role of a bank is to use the savings of its individual clients to finance corporate investment programs. A bank has a continuous dialogue with its clients and it helps them in their sustainability journey by providing adapted forms of financing and advisory. They can be either backing a specific investment program or a strategic move towards new businesses, or new ways of running their own. The bank can also ultimately decide to discontinue financing entire industries, like we do, i.e. for the tobacco industry. 
What are BNP Paribas' commitments and achievements on sustainability?
BNP Paribas has put the UN's SDGs at the core of its activity and strategic plan. We have €180 billion of assets and financing contributing to the energy transition and to the sectors considered as directly contributing to the achievement of these 17 goals. We have €1.9 billion invested in social business and microcredit, and we have been carbon neutral since 2017. For all the above, we were named the "World's best bank for corporate social responsibility" by Euromoney  in 2019.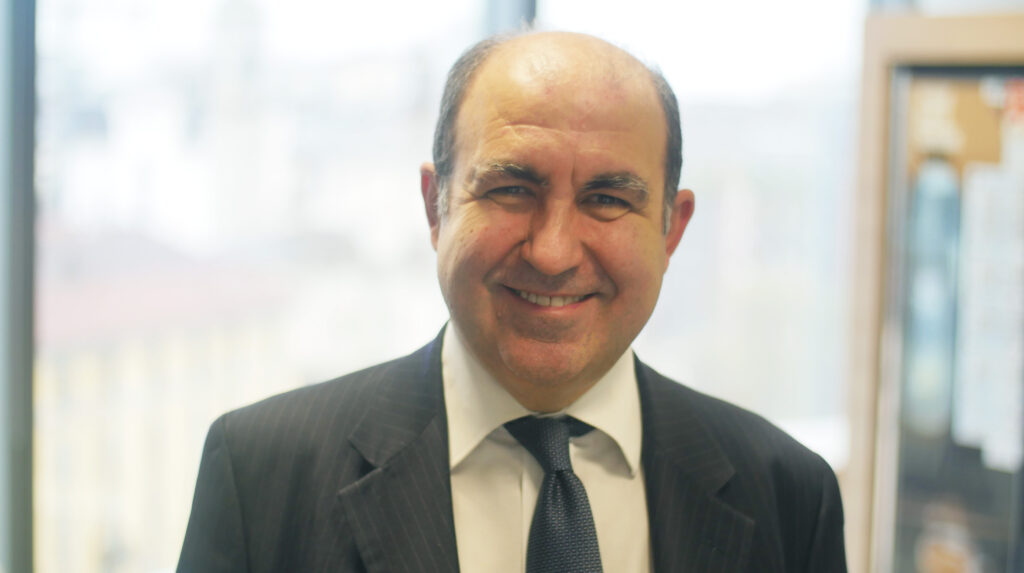 How do you measure the impact of your choices?
We have specific metrics and we openly share with the investor community our targets in terms of the amount of financing directly impacting on the 17 SDGs. KPIs are being developed by specialized rating agencies, with which we are scrutinized and for which we have official ratings. BNP Paribas is an active member of many panels and organizations having the role of elaborating a common framework for measuring the impact.
Which are the key sustainability focus areas for a bank?
Every bank has its own sensitivity and strategy. BNP Paribas is pursuing the entire panel of the 17 SDGs. Certainly the reduction of greenhouse gas emissions (GHG) is one of the most evident targets, given its impact on global warming, but there are other topics, like biodiversity, which are increasingly put at the top of priorities.
Can you give us some examples of activities impacting the SDGs?
We have set up financing schemes – Sustainability Linked Loans – providing mid-term financings with improved terms to companies demonstrating they have reached agreed environmental KPIs. We have also doubled the amount of financing to the renewable energy sector, reaching the remarkable amount of €15.9 billion at the end of 2019. We are also providing financings to social enterprises and we are a prominent actor in microcredit, for which we have exceeded 358,000 beneficiaries.  
What are the green and blue bonds, and why are they the future of finance?
The green and blue bonds, as well as similar instruments like the transition bonds, are an example of a financial product backing a sustainable journey. The volumes of such products are booming as a consequence of the increase of the pocket of sustainable liquidity among investors and parallel increase of the borrowers' sustainability strategy and its related actions and investments.