About the Show
A podcast with —
Frank
Bournois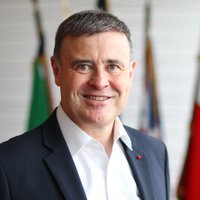 Introducing The Choice Makers podcast hosted by Frank Bournois, dean and professor of ESCP Business School.
In this podcast, Frank will be gathering leaders from around the globe, from different industries, of all ages, who have one thing in common: they are choice makers.
At ESCP, we believe that in life, as in business, everything starts with choices. And it is by making such choices that we give meaning to business. As leaders, they define the world we live in.
The leaders who will be joining Frank here embody unique and pluralist leadership style grounded in this awareness, that our choices impact our environment, our businesses, and society.
Our goal is to exchange and discuss with them their values, how they put them into practice and the incredible innovations they develop as a result.
To sum up, our mission is to illustrate international, purpose-driven leadership through the faces, or rather the voices, of these women and men who push the boundaries.
Every day we observe the power of this international synergy at ESCP Business School. Every day our history is enriched by new thoughts, ideas, born on our campuses in France, Germany, Italy, Spain, UK and Poland.
This network enables us, not only to support our young generation (and executives) in becoming the new 'choice-makers', but also to be in daily contact with leading CEO's. We continue to be astounded by the new approaches encouraged by the organizations they lead worldwide, as well as the energy of start-ups who constantly challenge the status quo.
We hope these talks will inspire our listeners, because, without preaching to the converted, we believe that our expertise and beliefs can be combined globally to do better business and create a lasting legacy for future generations.
Start Listening
Latest Episodes

05 podcasts