In 2012, while still a student, Caroline Lamaud Dupont co-founded Anaxago alongside Joachim Dupont and François Carbone. Today, she is the firm's board president and head of communication. Since its creation the firm has received much praise, resulting in Caroline Lamaud Dupont being ranked fourth among the top 100 tech influencers by the Taitotech 500 power list in 2020. From the beginning of her entrepreneurial journey to becoming a leader in fintech, Caroline Lamaud Dupont's experience provides valuable insight.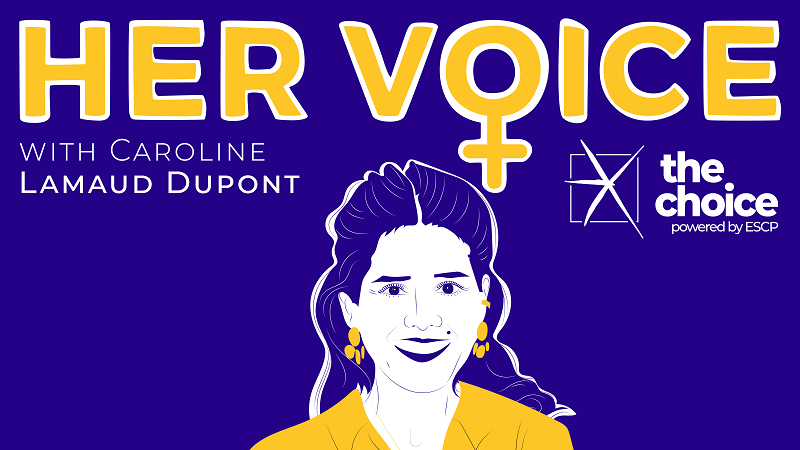 Making finance more transparent and accessible
When asked about how her entrepreneurial journey began, Caroline Lamaud Dupont says the "choice fell upon her".
"I kind of took the opportunity to become an entrepreneur as a side project while I was still a student at ESCP. I was really interested in seeing how we could launch a company, and how we could make our vision come true. And then the freedom that comes along with that position grew on me."
In 2012, Anaxago was born from the idea and hard work of Caroline Lamaud Dupont and her co-founders, providing customers with an innovative way to invest in startups and young companies.
"When creating Anaxago, we were adamant finance had to be connected to the real economy. We also felt that the sector was in need of greater transparency. We wanted people to be able to see where their money was going, and also give them, as private investors, real opportunities for financial performance, oftentimes only accessible to very wealthy people."
Ten years later, Anaxago has managed to give a fresh look to the investment sector. "Our products or services fit in the industry in a way that they offer an alternative to traditional investments that no longer bring performance," says Caroline Lamaud Dupont, "We have people who invest one hundred dollars, and we have people who invest one million. The beauty of the model is that it addresses every type of investor."
The art and challenge of being a woman in a male-dominated industry
According to the European Investment Bank, female entrepreneurs in Europe pulled in only 1% of venture capital investment in 2021. But to Caroline Lamaud Dupont, being a woman in a male-dominated sector can be leveraged as an asset: "I would encourage women to launch companies in industries that seem governed by men. Don't be afraid to launch a company in software, finance, tech, the deep web industry, or even crypto. There, you can emerge from the crowd."
And to anyone who is already looking to participate in the venture capital adventure, Caroline Lamaud Dupont advises: "If you're an entrepreneur seeking funds, make sure you want to be in a partnership with the people who are going to fund you for the next ten years because it really is like a marriage."
To learn more from leading fintech entrepreneur Caroline Lamaud Dupont, make sure to listen to the second episode of Her Voice Season 2.