Did you know that volunteering has been linked to increased happiness or that it can boost your mental health in unexpected ways? Not only does volunteering give us the chance to feel helpful and connected to others, but it can also benefit business.
Studies have shown that companies that have corporate volunteering programmes enjoy a better reputation and are able to attract and retain talents better than competitors. To dive deeper into the mechanisms behind corporate volunteering, we have spoken to Professor Daniela Lup, an expert in the field of management at ESCP Business School, and Marina Illerhues, corporate citizenship manager at Randstad Global.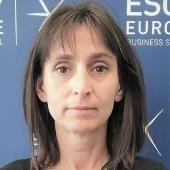 Daniela Lup
Professor of Management, ESCP Business School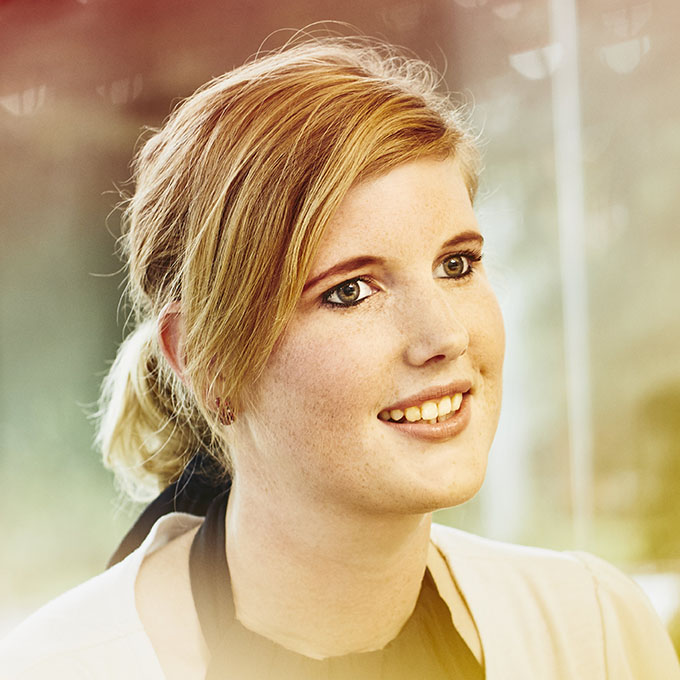 Marina Illerhues
Corporate citizenship manager, Randstad Global
Volunteering opportunities, a key selling point to attract new recruits and retain existing employees
When asked what are the main advantages for a company or brand to not only have qualified employees, but also foster a philanthropic mindset among them, Professor Daniela Lup replied with enthusiasm: "I like the phrase 'philanthropic mindset' because it suggests that this is not something that some people just have and others don't, but rather that it is something that can be developed within companies. An important advantage for a company is that such activities help build its reputation for being a good corporate citizen. In turn, this opens a whole lot of other advantages such as attracting and retaining talent, especially young talent."
Marina Illerhues, who works at Randstad Global as the corporate citizenship manager, also attests that having corporate volunteering programmes gives the company a competitive advantage when recruiting: "Here at Randstad, we have two volunteering programmes: Randstad With Heart and a partnership with Voluntary Service Overseas (VSO). The fact that these programmes exist increases the pride in the company, and some people join the company because they know that we've had this partnership with VSO for more than seventeen years. For them and for the company as well, volunteering provides added value as it also has a positive impact on skills development (communication skills, leadership skills, confidence, etc) and personal development."
In fact, at Randstad, just like everywhere else, it seems that giving volunteering opportunities to employees has become a major selling point for employers: Younger generations are looking for social impact when they join a company. Randstad's Workmonitor survey of workers in 34 markets found that 41% wouldn't accept a job with an employer unwilling to improve its diversity and inclusion record; among 18-24-year-olds, about half feel this way. "Engaging with volunteering or corporate social responsibility is not a choice for companies anymore. They have to be up to speed regarding these matters," says Marina Illerhues.
And the positive effects last until new employees are settled in their jobs and beyond: "Just like there is some evidence that job applicants are more likely to look positively at a potential employer which offers volunteering opportunities, employees engaged with corporate volunteering feel more connected and more committed to their organisations, as they feel that through their organisations they can contribute to bigger social causes," adds Daniela Lup.
Younger generations are looking for social impact when they join a company. Randstad's Workmonitor survey of workers in 34 markets found that 41% wouldn't accept a job with an employer unwilling to improve its diversity and inclusion record.

Marina Illerhues
To help employees be more involved in their communities, consider your entire employee experience
Knowing that encouraging volunteering can benefit both employees and the business, how can companies get organised in order to provide the space and time necessary for employees to get involved?
As Daniela Lup's research has shown, offering volunteering opportunities to employees is not always sufficient: "In a 2019 research publication, I showed that when employees' job satisfaction declines, they also start disengaging from volunteering. On the contrary, there is a positive link between employers giving employees more voice and allowing them to participate in decision-making and employees' likelihood to engage in civic activities outside of work."
Does that mean that companies should provide their employees with a work environment favourable to their wellbeing if they want them to engage in corporate volunteering? Daniela Lup thinks so: "Given these results, the link between work experience and philanthropic engagement is proof that organisations that want to build a reputation for good corporate citizens, absolutely need to be serious about the experiences that they offer to their employees."
The link between work experience and philanthropic engagement is proof that organisations that want to build a reputation for good corporate citizens, absolutely need to be serious about the experiences that they offer to their employees.

Daniela Lup
Aside from paying attention to employees' work experiences, there are of course other ways in which companies can support employees' volunteering initiatives.
For instance, employer-supported volunteering schemes offer employees the opportunity to take paid time off to volunteer during work hours: "In fact, days off for volunteering are increasingly featured in job ads, as a benefit ('perk') offered to employees," says Daniela Lup.
At Randstad Global, two programmes allow employees to join corporate volunteering, as explained by Marina Illerhues: "Our volunteering programmes are accessible for all 40,000 employees. With VSO, our team members access extensive volunteering opportunities that can last up to 12 months abroad. Employees who choose to do so say it's an amazing experience. With Randstad With Heart, we give them the opportunity to get involved with their preferred local NGOs and commit to a cause that deeply matters to them."
Foster a giving mindset among employees by giving them choice and space
Just like the Randstad With Heart programme allows employees to volunteer with the organisation of their choice, it seems that creating the space for employees to give some of their time to a cherished cause is more efficient than forcing volunteering on them.
As Daniela Lup explains: "Research by the NCVO – National Council for Voluntary Organisations – shows that, compared to employees who volunteer privately, for causes that they choose, employees who volunteer via company schemes were less satisfied with their volunteering contribution. Much of the dissatisfaction is related to the lack of choice in selecting a cause to which they felt close, as corporate volunteering programmes often come with a set selection of volunteering opportunities. The lesson here is that, when setting volunteering or charitable schemes, companies need to give more voice to employees to decide what causes they want to contribute."
Hence, programmes such as Randstad With Heart seem to hit the spot. But designing the right volunteering scheme has to be accompanied by other requirements, such as involving management and having a compatible work culture: "At Randstad, we make sure that management is supportive of employees' decisions to volunteer. We believe it is important for our organisation, and we work closely to make sure we communicate well internally and externally. Managers act as role models and are encouraged to be very active in the volunteering space. Employees often wonder if there is space for charity work so we want to let them know there is, and that purpose can be part of our conversation. We give them space to volunteer but never force it on them," concludes Marina Illerhues.
License and Republishing
The Choice articles may be republished in accordance with the Creative Commons Attribution-NoDerivatives 4.0 International Public License, and in accordance with our
Term of use
.
The Choice - Republishing rules
We publish under a Creative Commons license with the following characteristics Attribution/Sharealike.
You may not make any changes to the articles

published on our site, except for dates, locations (according to the news, if necessary), and your editorial policy. The content must be reproduced and represented by the licensee as published by The Choice, without any cuts, additions, insertions, reductions, alterations or any other modifications.If changes are planned in the text, they must be made in agreement with the author before publication.

Please make sure to cite the authors of the articles

, ideally at the beginning of your republication.

It is mandatory to cite The Choice

and include a link to its homepage or the URL of thearticle. Insertion of The Choice's logo is highly recommended.

The sale of our articles in a separate way, in their entirety or in extracts, is not allowed

, but you can publish them on pages including advertisements.

Please request permission before republishing any of the images or pictures contained in our articles.

Some of them are not available for republishing without authorization and payment. Please check the terms available in the image caption. However, it is possible to remove images or pictures used by The Choice or replace them with your own.

Systematic and/or complete republication

of the articles and content available on The Choice is prohibited.

Republishing The Choice articles on a site whose access is entirely available by payment or by subscription

is prohibited.

For websites where access to digital content is restricted by a paywall, republication of The Choice articles, in their entirety, must be on the open access portion of those sites.

The Choice reserves the right to enter into separate written agreements

for the republication of its articles, under the non-exclusive Creative Commons licenses and with the permission of the authors. Please contact The Choice if you are interested at contact@the-choice.org.
Individual cases
Extracts: It is recommended that after republishing the first few lines or a paragraph of an article, you indicate "The entire article is available on ESCP's media, The Choice" with a link to the article.
Citations: Citations of articles written by authors from The Choice should include a link to the URL of the authors' article.
Translations: Translations may be considered modifications under The Choice's Creative Commons license, therefore these are not permitted without the approval of the article's author.
Modifications: Modifications are not permitted under the Creative Commons license of The Choice. However, authors may be contacted for authorization, prior to any publication, where a modification is planned. Without express consent, The Choice is not bound by any changes made to its content when republished.
Authorized connections / copyright assignment forms: Their use is not necessary as long as the republishing rules of this article are respected.
Print: The Choice articles can be republished according to the rules mentioned above, without the need to include the view counter and links in a printed version.
If you choose this option, please send an image of the republished article to The Choice team so that the author can review it.
Podcasts and videos: Videos and podcasts whose copyrights belong to The Choice are also under a Creative Commons license. Therefore, the same republishing rules apply to them.