As immaterial as it is, data is everywhere. In 2017, no less than 1.7 MB of data was generated every second by every person on Earth. Every minute, about 231 million emails are sent and it is estimated that, by 2025, the internet will use a fifth of all the world's electricity. To understand how each one of us can reduce our impact, we talked to Yannick Meiller, professor in management of information and digital transformation at ESCP Business School, entrepreneur and expert for BPI.
Emissions related to digital technology are estimated to account for at least 4 per cent of global greenhouse gas (GhG) emissions (as of 2019) — this number is growing fast, and is already superior to the 2% of global GhG emissions the global aviation industry is responsible for. In the era of big data, looking at our data emissions is key to understanding the link between our digital habits and their tangible effects on the environment. Does this mean being reluctant to drive a car but lazy about deleting your emails would make you a bigger polluter? It's still hard to tell:
"To the end user, the ecological impact of data processing is not obvious. When you see a truck on the road, you can hear the engine, you may smell the exhaust gas and sometimes even see it. Pollution is quite obvious. When you read an article on your smartphone or computer, there is not much physical interaction you can perceive," says Yannick Meiller, explaining why so many of us are still having a hard time evaluating our digital footprint.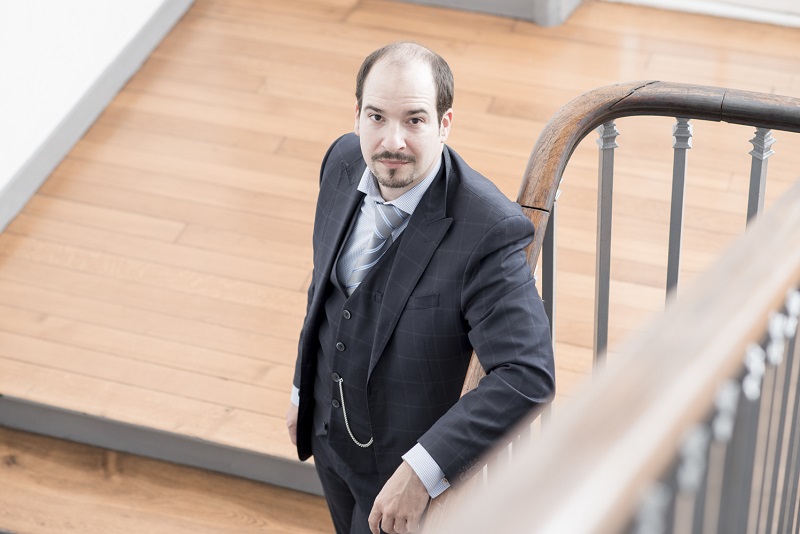 "Data is not tangible. Hence why you may think data is just something floating around us. But data has to be stored somewhere. It requires hard drives, cables to flow through, antennas and a diversity of different machines before it can reach you. The materiality of digital transformation is mainly hidden to the end user, but it is huge and has a real ecological impact."
Data requires hardware, which requires energy
Indeed, data centres are known to use a lot of energy. Combined with other data transmission networks, they account for about 1.5% of global electricity use. With the rise of digital services and content (and cryptocurrencies, which also require a lot of energy for mining), these numbers are predicted to surge. However, technology has also helped reduce the pollution linked to hardware and data:
"For example, a lot has been done, almost since the beginning, for reducing the energy consumption of processors (at the heart of our computers). A modern processor consumes 5 to 15 times less energy per unit of power than in the 90s – and some processors are specifically designed to consume much less energy," explains Yannick Meiller.
When considering whether or not your digital practice is sustainable, understanding which kind of hardware you're using and how you consume data must be part of your assessment. "Roughly, between 60% and 80% of GhG emissions related to our digital habits are imputable to the making of the hardware. The rest comes from electricity consumption when using this hardware. In a data centre, this includes cooling down the infrastructure. Hardware is at the heart of the environmental problem we have with data; it requires us to extract limited resources. Factories involved in the production of phones, computers and other digital devices pollute. Devices we throw away pollute as well."
How to decrease your digital carbon footprint?
As a consequence, companies and organisations aiming to reduce their digital footprint and have a more sustainable use of data should look into their consumption habits. "Renewing a device generates waste and pollution for making the new one. Reducing the frequency of renewing is a powerful lever," explains Yannick Meiller.
If limiting the renewal of hardware to the minimum can be easily implemented, however, how can organisations and individuals change the way they work with and use data? Yannick Meiller gives us a hint: "A responsible digital transformation requires having a fresh look at our uses of IT and data, questioning them and redesigning them. Just because you can carry out some data processing does not mean that you should do so: ask yourself if it holds true value for your organisation. And if so, can it be done in a way that lowers its negative impact on sustainability?"
We can all switch from being passive users to actively conscious users of IT and data. Machines do not determine the way we use them. The choice is ours.
Because data is so intangible, it can be hard to understand how much we generate as individuals and how we can contribute to reducing data pollution. However, good practices are slowly starting to spread among internet users. Deleting our emails, unsubscribing to newsletters we never read, and sending smaller attachments to free space on servers are among the easiest ways to reduce our digital carbon footprint.
"We can all slow our data consumption down. For example, what kind of definition do we need when we stream videos? Many streaming services will automatically adapt definition to the network's capacity. If we enjoy a powerful internet connection, the system will stream in the highest possible definition… However, this makes no sense if the display on which we watch cannot render that definition! Moreover, if we are going to watch the same video content several times then downloading it on a local hard drive sounds like a better option," illustrates our data expert.
If you're afraid having to monitor your use of data is going to increase your eco-anxiety, remind yourself everyone has a part to play. This includes organisations and people working in tech. Professionals and programmers can also help develop greener tech and data: "In the longer run, algorithms can be optimised to consume less energy. For instance, last September, Ethereum, a major blockchain user and cryptocurrency, modified its validation process of a new block in such a way that it should reduce its energy consumption by 99%!," says Yannick Meiller before concluding:
"We can all switch from being passive users to actively conscious users of IT and data. Machines do not determine the way we use them. The choice is ours."
License and Republishing
The Choice articles may be republished in accordance with the Creative Commons Attribution-NoDerivatives 4.0 International Public License, and in accordance with our
Term of use
.
The Choice - Republishing rules
We publish under a Creative Commons license with the following characteristics Attribution/Sharealike.
You may not make any changes to the articles

published on our site, except for dates, locations (according to the news, if necessary), and your editorial policy. The content must be reproduced and represented by the licensee as published by The Choice, without any cuts, additions, insertions, reductions, alterations or any other modifications.If changes are planned in the text, they must be made in agreement with the author before publication.

Please make sure to cite the authors of the articles

, ideally at the beginning of your republication.

It is mandatory to cite The Choice

and include a link to its homepage or the URL of thearticle. Insertion of The Choice's logo is highly recommended.

The sale of our articles in a separate way, in their entirety or in extracts, is not allowed

, but you can publish them on pages including advertisements.

Please request permission before republishing any of the images or pictures contained in our articles.

Some of them are not available for republishing without authorization and payment. Please check the terms available in the image caption. However, it is possible to remove images or pictures used by The Choice or replace them with your own.

Systematic and/or complete republication

of the articles and content available on The Choice is prohibited.

Republishing The Choice articles on a site whose access is entirely available by payment or by subscription

is prohibited.

For websites where access to digital content is restricted by a paywall, republication of The Choice articles, in their entirety, must be on the open access portion of those sites.

The Choice reserves the right to enter into separate written agreements

for the republication of its articles, under the non-exclusive Creative Commons licenses and with the permission of the authors. Please contact The Choice if you are interested at contact@the-choice.org.
Individual cases
Extracts: It is recommended that after republishing the first few lines or a paragraph of an article, you indicate "The entire article is available on ESCP's media, The Choice" with a link to the article.
Citations: Citations of articles written by authors from The Choice should include a link to the URL of the authors' article.
Translations: Translations may be considered modifications under The Choice's Creative Commons license, therefore these are not permitted without the approval of the article's author.
Modifications: Modifications are not permitted under the Creative Commons license of The Choice. However, authors may be contacted for authorization, prior to any publication, where a modification is planned. Without express consent, The Choice is not bound by any changes made to its content when republished.
Authorized connections / copyright assignment forms: Their use is not necessary as long as the republishing rules of this article are respected.
Print: The Choice articles can be republished according to the rules mentioned above, without the need to include the view counter and links in a printed version.
If you choose this option, please send an image of the republished article to The Choice team so that the author can review it.
Podcasts and videos: Videos and podcasts whose copyrights belong to The Choice are also under a Creative Commons license. Therefore, the same republishing rules apply to them.