Julia Koikai grew up as a member of the nomadic Maasai people of East Africa, for whom cattle symbolize wealth with cows and milk forming the center of the local economy. Traditionally, the men receive cows as a dowry and these cows belong to the husbands as heads of household. The women are allowed the milk, as wives must feed their household. This is the custom among the Maasai, even today.
Speaking at the Switch Africa Green conference, Julia told the audience that she enrolled in a training program, where she learned how to make probiotic yoghurt. Deciding to go into business, she knew that as a woman, it would be better if she was not alone. So she first got the support of her husband, and with his permission she approached a friend.
Beginning with an initial investment of 2,000 Kenyan Shillings (equivalent to $20), they made their first five liters of yoghurt. Selling the product on market days in Narok, they received a positive consumer response, encouraging them to expand production capacity to 50 liters per market day. The women chose to start a milk 'chama' – a group of like-minded women investing in each other's businesses through a rotational savings fund. Each woman would contribute milk towards the production of yoghurt, and each would get a share of the proceeds in her personal M-Pesa (mobile phone-based money transfer service; payments and micro-financing service) account.
Over time, and with support from nonprofit organisations and referrals from rural health personnel, the women aligned their yoghurt-making process and ensured that workers adhered to strict production standards. Thanks to the contributions of the first group of women, it became a thriving community business that needed to be formalized and registered.
So, what can we learn from this success story?
Key practices for success: Learning from the Maasai story
The context in which Julia Koikai founded her dairy business, Odupa (a Maasai word for superior), was heavily shaped by cultural barriers (e.g., the need to get the support of her husband), scarce resources (e.g., funding, consumer demand) and a lack of institutional support (e.g., infrastructure). Despite such a hostile environment, she was able to come up with an innovative and successful business model. She used frugal innovation as a bridge to overcome the challenges of cultural barriers, scarce resources and "institutional voids". Frugal innovation consists in designing new, low-cost products by reducing complexity during the production process. The aim is to make the products cheaper and thereby make the offer attractive even to customers with low affordability.

a. Maasai women are highly skilled in traditional milk management, but lack the capital to expand operations
b. Rural and semi-urban customers cannot afford to pay more for milk (the easiest source of low-cost protein)
c. Mostly, women are unbanked with limited financial leverage, as tribal rules do not permit them to own cows or land
d. Nomadic lifestyles pose problems for longer term preservation and distribution to creameries or ATMs
The Maasai milk ecosystem needed low-cost innovations that would empower nomadic settlements, leverage the community of cashless women, preserve milk for longer, improve profit margins and ensure access to affordable nutrition for end consumers. Echoing the idea of Linda Scott, these female entrepreneurs foster frugal innovation to bypass systemic constraints and create a shadow economy which benefits the larger community without breaking traditional codes of conduct. Below, we illustrate three key practices that supported the Maasai women in their efforts to circumvent the existing barriers:
Combining resources in multi-firm networks
A chama is an informal co-operative society. The practice is indigenous to many African communities, and predominantly engaged in by females. Usually, it is used for pooling and investing savings among the members of a chama. Thus, the main idea behind chamas is to use the power of a community to support individuals of this group. Maasai women were not allowed to own a cow or subsistence crops. They could, however, do acceptable business with milk. Julia converted them into chama members who were willing to share resources within the chama. These rising entrepreneurs contribute to peer investment through chamas and keep their profits privately on digital finance platforms.
Focusing on value-adding activities
Although they do not own the cows, the women display proud ownership of the milk they are allowed to use for business activities. As a consequence, Maasai women have started to focus on finding various ways of adding value to their milk. For instance, Julia extended value-creation processes to the production of yoghurt. In doing so, the women do not undermine cultural habits and traditions, as they are not infringing on the rights of the male heads of households who own the cows. Women may manage their own yoghurt production because the milk belongs to them, and the men cannot infringe on those rights either.
Exploiting digital technology
In recent years, Kenya has transformed into a dynamic environment which is often described as "the Silicon Savannah." This has stimulated innovations such as M-Pesa. With the advent of digital technology, women are able to do business digitally, with profits kept in electronic wallets on their mobile phones. With M-Pesa mobile wallets, rural Maasai women can pay for Last Mile service or an M-KOPA solar system to charge their mobile phones. With these basic phones, they re-invest in one another's businesses and in frugal innovations, such as shared MaziwaPlus solar fridges.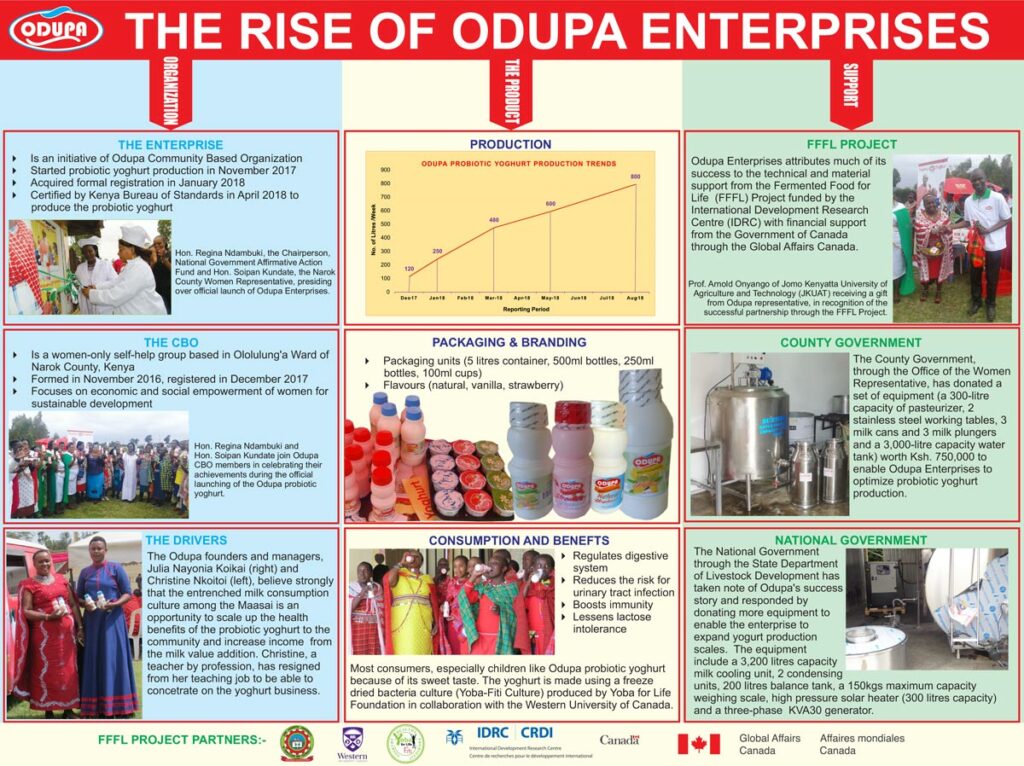 "The women balance these paradoxes by forming micro-investment groups that mitigate the cultural backlash."
The Kenyan agricultural ecosystem is an inarguably female-driven mechanism boosting the local economy. We identified three key successful practices that Maasai women have developed in order to start their own businesses. The transformation paradox lies between restrictive tribal practices and digitally-enabled entrepreneurs, with tensions between striving to scale and maintaining domestic equilibrium.
The women balance these paradoxes by forming micro-investment groups that mitigate the cultural backlash. This emerging trend translates to better living standards for the entrepreneurs' immediate families, while the women can afford formal education for their children.
This article is based on the impact paper written by the authors as part of ESCP Business School's Better Business: Creating Sustainable Value series.
---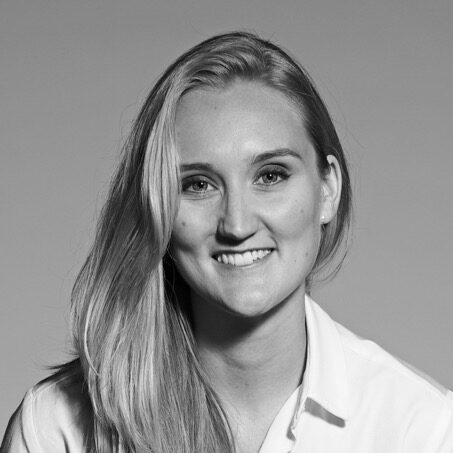 Alisa Sydow is an Assistant Professor of Entrepreneurship and Innovation at ESCP Business School's Turin campus. Her research interests are in entrepreneurship in developing economies, entrepreneurial decision-making processes and family entrepreneurship. Alisa is also one of the founders of a start-up that focuses on natural and organic products.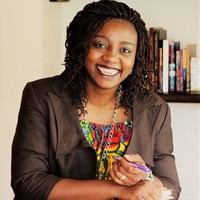 A graduate and former Mason Fellow (Harvard University) and Sloan Fellow (MIT), Funké Nnennaya Michaels is currently a lecturer in marketing and business communications at E4Impact.
License and Republishing
The Choice articles may be republished in accordance with the Creative Commons Attribution-NoDerivatives 4.0 International Public License, and in accordance with our
Term of use
.
The Choice - Republishing rules
We publish under a Creative Commons license with the following characteristics Attribution/Sharealike.
You may not make any changes to the articles

published on our site, except for dates, locations (according to the news, if necessary), and your editorial policy. The content must be reproduced and represented by the licensee as published by The Choice, without any cuts, additions, insertions, reductions, alterations or any other modifications.If changes are planned in the text, they must be made in agreement with the author before publication.

Please make sure to cite the authors of the articles

, ideally at the beginning of your republication.

It is mandatory to cite The Choice

and include a link to its homepage or the URL of thearticle. Insertion of The Choice's logo is highly recommended.

The sale of our articles in a separate way, in their entirety or in extracts, is not allowed

, but you can publish them on pages including advertisements.

Please request permission before republishing any of the images or pictures contained in our articles.

Some of them are not available for republishing without authorization and payment. Please check the terms available in the image caption. However, it is possible to remove images or pictures used by The Choice or replace them with your own.

Systematic and/or complete republication

of the articles and content available on The Choice is prohibited.

Republishing The Choice articles on a site whose access is entirely available by payment or by subscription

is prohibited.

For websites where access to digital content is restricted by a paywall, republication of The Choice articles, in their entirety, must be on the open access portion of those sites.

The Choice reserves the right to enter into separate written agreements

for the republication of its articles, under the non-exclusive Creative Commons licenses and with the permission of the authors. Please contact The Choice if you are interested at contact@the-choice.org.
Individual cases
Extracts: It is recommended that after republishing the first few lines or a paragraph of an article, you indicate "The entire article is available on ESCP's media, The Choice" with a link to the article.
Citations: Citations of articles written by authors from The Choice should include a link to the URL of the authors' article.
Translations: Translations may be considered modifications under The Choice's Creative Commons license, therefore these are not permitted without the approval of the article's author.
Modifications: Modifications are not permitted under the Creative Commons license of The Choice. However, authors may be contacted for authorization, prior to any publication, where a modification is planned. Without express consent, The Choice is not bound by any changes made to its content when republished.
Authorized connections / copyright assignment forms: Their use is not necessary as long as the republishing rules of this article are respected.
Print: The Choice articles can be republished according to the rules mentioned above, without the need to include the view counter and links in a printed version.
If you choose this option, please send an image of the republished article to The Choice team so that the author can review it.
Podcasts and videos: Videos and podcasts whose copyrights belong to The Choice are also under a Creative Commons license. Therefore, the same republishing rules apply to them.