The 2022 FIFA World Cup in Qatar garnered international attention, but not just for the thrilling matches. Controversy swirled around the event due to the concerning working conditions and human rights abuses faced by migrant workers preparing for the games. Major FIFA sponsors, such as Adidas, Coca-Cola and Visa, found themselves under scrutiny for their association with a tournament held in a country with documented labour rights issues.
Rather than severing their ties with the event, these corporations chose a different path. They joined forces with FIFA, human rights authorities and fellow sponsors, aiming to drive substantial change both within the tournament and in the broader community. Such partnerships have accelerated conversations on environmental sustainability, for instance.
They underscore the role of mega sports events as not just marketing opportunities for brands but also as platforms to generate lasting positive impacts. With major upcoming events like the 2024 Paris Olympics on the horizon, companies face the challenge of aligning their brand values with those of the event and their customers. So we turned to Isabella Maggioni, ESCP Associate Professor of Marketing, for advice.
Tread carefully: assess sponsor-event fit and sincerity
In recent years, there has been a surge in public scrutiny surrounding major sports events. This heightened awareness reflects a global consciousness regarding the broader social and ecological footprint of these events. Brands therefore need to tread carefully.
As our expert says: "Both the sports industry and the brands sponsoring these events must engage in transparent dialogue, adopt responsible practices, and actively contribute to a more sustainable and ethically-grounded future for global sports events."
Additionally, she points out that the escalating cost of sponsoring high-profile events underscores the importance for brands to assess the effectiveness of their sponsorship arrangements: "Although research demonstrates that sport sponsorship of major events generally has positive effects on brand equity and value, it is critical to consider factors such as the perceived sincerity of the sponsor in order to generate a positive response from consumers."
Moreover, these consumers increasingly hold brands accountable for their associations with events mired in ethical and sustainability controversies. Striking the right balance between marketing goals and addressing such concerns is the key challenge for brands, especially when these events offer lucrative branding opportunities.
When a brand associates itself with sports events that carry controversial undertones, consumers may interpret this as an endorsement or dismissal of those issues.

Prof. Isabella Maggioni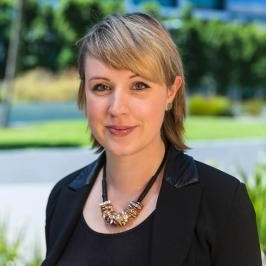 Look beyond initial buzz: consider the event's ESG dimensions
Our expert advises companies to conduct a comprehensive evaluation of the impact of sponsoring global events, extending beyond initial buzz and public awareness. She suggests: "This involves analysing the alignment of their core brand values with the event they intend to sponsor, a concept known as sponsor-event fit." Ethical, social and environmental dimensions of both the event and the host country must be thoroughly researched to anticipate potential issues.
For instance, concerns arose regarding the environmental sustainability of the 2022 Winter Olympics in Beijing, given the substantial water and energy resources required to supply the events with artificial snow.
Consumers today are increasingly conscious of these sustainability and ethics issues, and closely monitor brands' conduct. Maggioni warns that "when a brand associates itself with sports events that carry controversial undertones, consumers may interpret this as an endorsement or dismissal of those issues." This disconnect can lead to unfavourable perceptions, erosion of trust and a decline in brand loyalty, she says.
For example, Coca-Cola faced criticism over its sponsorship of the 2022 Beijing Olympics due to concerns about the treatment of Uyghurs and other Muslims in Xinjiang province. While Coca-Cola defended its involvement as a force for good in bringing people and countries together, the risks of association were evident.
As our professor notes: "Consumers who hold a strong sentiment regarding the issues associated with a sports event may boycott brands that appear to ignore such concerns, discounting their relationship with the company."
However, brands that successfully align their values with large events can reap positive benefits, despite the surrounding criticism. Hyundai's "Goal of the Century" campaign at the 2022 World Cup emphasized its commitment to achieving carbon neutrality by 2045. Hyundai, an official sponsor, sparked conversations on environmental sustainability and introduced a sustainable football jersey made from upcycled plastic bottles.
Similarly, Procter & Gamble's "Lead with Love" campaign during the 2020 Tokyo Olympics, held amidst the COVID-19 pandemic, highlighted diversity, equality and inclusion. Maggioni says this campaign message of unity and positivity resonated strongly with the audience, despite the challenges and criticisms over the event.
Brands can use their association with an event as an opportunity to advocate for positive change or raise awareness about the event's concerns and the steps they are taking to address them.
Mitigating risks: ensure open and transparent communication
So, what can you learn from these examples? She suggests key strategies that brands can employ to mitigate the risks of negative public perception when associating themselves with these events.
In addition to conducting thorough research prior to making a sponsorship decision, she says open and transparent communication is essential, particularly in articulating the rationale behind their decision to sponsor a specific event.
It is also key to leverage brand influence to push for ethical and environmental adjustments in event planning. "Brands play a pivotal role as advocates for change," says Maggioni. "They can leverage their influence to push for adjustments in event planning, policies and regulations that address ethical and environmental concerns by collaborating with event organizers, industry associations and governments."
Despite careful evaluation, there may still be instances where brands become associated with events seen as unethical or unsustainable. In such cases, engaging with critics and actively listening to feedback can lead to constructive dialogue.
"This not only promotes a better understanding of the concerns raised but also allows for potential solutions to be explored," our expert says. "Brands can use their association with an event as an opportunity to advocate for positive change or raise awareness about the event's concerns and the steps they are taking to address them."
In a world where ethics and sustainability are paramount, the road to successful brand-event partnerships requires careful navigation, but the rewards for those who get it right can be significant.
License and Republishing
The Choice articles may be republished in accordance with the Creative Commons Attribution-NoDerivatives 4.0 International Public License, and in accordance with our
Term of use
.
The Choice - Republishing rules
We publish under a Creative Commons license with the following characteristics Attribution/Sharealike.
You may not make any changes to the articles

published on our site, except for dates, locations (according to the news, if necessary), and your editorial policy. The content must be reproduced and represented by the licensee as published by The Choice, without any cuts, additions, insertions, reductions, alterations or any other modifications.If changes are planned in the text, they must be made in agreement with the author before publication.

Please make sure to cite the authors of the articles

, ideally at the beginning of your republication.

It is mandatory to cite The Choice

and include a link to its homepage or the URL of thearticle. Insertion of The Choice's logo is highly recommended.

The sale of our articles in a separate way, in their entirety or in extracts, is not allowed

, but you can publish them on pages including advertisements.

Please request permission before republishing any of the images or pictures contained in our articles.

Some of them are not available for republishing without authorization and payment. Please check the terms available in the image caption. However, it is possible to remove images or pictures used by The Choice or replace them with your own.

Systematic and/or complete republication

of the articles and content available on The Choice is prohibited.

Republishing The Choice articles on a site whose access is entirely available by payment or by subscription

is prohibited.

For websites where access to digital content is restricted by a paywall, republication of The Choice articles, in their entirety, must be on the open access portion of those sites.

The Choice reserves the right to enter into separate written agreements

for the republication of its articles, under the non-exclusive Creative Commons licenses and with the permission of the authors. Please contact The Choice if you are interested at contact@the-choice.org.
Individual cases
Extracts: It is recommended that after republishing the first few lines or a paragraph of an article, you indicate "The entire article is available on ESCP's media, The Choice" with a link to the article.
Citations: Citations of articles written by authors from The Choice should include a link to the URL of the authors' article.
Translations: Translations may be considered modifications under The Choice's Creative Commons license, therefore these are not permitted without the approval of the article's author.
Modifications: Modifications are not permitted under the Creative Commons license of The Choice. However, authors may be contacted for authorization, prior to any publication, where a modification is planned. Without express consent, The Choice is not bound by any changes made to its content when republished.
Authorized connections / copyright assignment forms: Their use is not necessary as long as the republishing rules of this article are respected.
Print: The Choice articles can be republished according to the rules mentioned above, without the need to include the view counter and links in a printed version.
If you choose this option, please send an image of the republished article to The Choice team so that the author can review it.
Podcasts and videos: Videos and podcasts whose copyrights belong to The Choice are also under a Creative Commons license. Therefore, the same republishing rules apply to them.