The challenges faced by companies in recent years, such as digitalisation, climate change, the pandemic, and new ways of working, have necessitated changes in business models and impacted the style of management and leadership.
To address these challenges, companies and leaders need to find ways to grow while respecting natural and human resources, embracing responsible management practices, practising servant leadership, and providing employees with more autonomy. Beyond adapting to external changes, these themes are taking on new relevance as a new generation joins the workforce.
These are just a few of the questions and themes that we discussed with Professor Véronique Tran around defining a new mode of leadership that is agile, inclusive and responsible.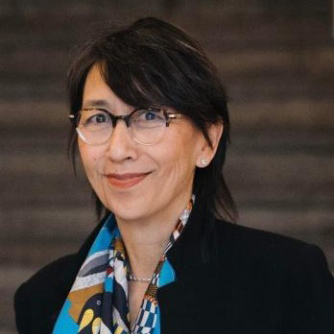 Véronique Tran


Professor of Managementat ESCP Business School
You can read the complete interview in the latest Executive Education white paper, Agile, Inclusive, and Responsible Leadership: The New Frontiers of Leadership. What follows is a summary of this conversation.
The evolutions of leadership and management
Leadership and management are often used interchangeably, but they have distinct functions. Management involves planning, organising, directing, and controlling, while leadership, as Véronique Tran states, "is defined as the ability to motivate, influence and facilitate the work of teams".
Both management and leadership styles have evolved over time. In the past, companies operated in a more stable world with hierarchical and autocratic management. However, the emergence of the digital economy, start-ups, and the growing importance of soft skills have led to a shift in leadership styles.
Furthermore, Millennials and Gen Z, with their different attitudes towards hierarchy, have further influenced leadership in companies. According to Véronique Tran, "to ensure millennials' engagement, the leadership style used by top management must be adapted: moving more towards a partnership based on trust and empathy, where the leader becomes a kind of coach or mentor." As for attracting and retaining Gen-Z workers, leaders can emphasise job security, entrepreneurial agility, well-being, mental health, and diversity and inclusion.
Agile, responsible and inclusive: the new forms of leadership
To better understand the paradigms of these new forms of leadership, Véronique Tran invites us to look at the emerging styles that companies can adopt to navigate future challenges. Agile leadership, which originated in the digital economy and start-ups, emphasises reacting and adapting to events. It involves working in small teams with greater autonomy, fast decision-making processes, and an entrepreneurial, trial-and-error approach. Agile leaders create an environment where innovation and creativity can emerge from anyone in the organisation.
Responsible leadership involves taking care of a company's economic health, human resources, and social balance while respecting natural resources. It goes beyond greenwashing and requires including all stakeholders in decision-making processes. Sometimes referred to as servant leaders, responsible leaders exhibit humanity, empathy, compassion, intuition, humility, and open-mindedness. They create a climate of trust and cooperation, fostering creativity and innovation. New technologies play a crucial role in designing sustainable business models, and leaders should encourage information-sharing and learning loops among employees.
Diversity and inclusion are the foundation of inclusive leadership. As Véronique Tran states, "diversity is a source of wealth" for businesses. A company that serves a diverse client base will benefit from having a diverse workforce who can contribute another perspective based on their lived experiences. However, it's important to note that without inclusion, the benefits of diversity might go unrealised. To achieve this balance, leaders must give "all employees the feeling that they have a voice".
It is a return to the essence of management, incorporating intelligence, innovation, stakeholder involvement, and customer focus.
From new to old: the strength behind the foundations of management
While these three leadership styles have been developing for some time, they have gained more prominence recently. They form a united whole, redefining the frontiers of management. However, they are not exclusive to certain companies or sectors. Agile, inclusive, and responsible management can be found in various contexts, including medical insurance providers and local family SMEs. It is a return to the essence of management, incorporating intelligence, innovation, stakeholder involvement, and customer focus.
There are limitations to this leadership style, but it is not intrusive or overly personal. Responsible leadership addresses the concerns of stakeholders, and a company is a social body composed of complex human beings. It is the leader's responsibility to consider everyone's point of view while staying focused on the organisation's goals.
Agile, inclusive, and responsible leadership responds to current issues and the changing relationship to work and hierarchy led by millennials and Gen Z. However, it also reiterates the foundational principles of management: adapting to the environment, considering stakeholders, and ensuring efficiency.
Download The ESCP Executive Education White Paper
Agile, Inclusive, and Responsible Leadership:
The New Frontiers of Leadership
License and Republishing
The Choice articles may be republished in accordance with the Creative Commons Attribution-NoDerivatives 4.0 International Public License, and in accordance with our
Term of use
.
The Choice - Republishing rules
We publish under a Creative Commons license with the following characteristics Attribution/Sharealike.
You may not make any changes to the articles

published on our site, except for dates, locations (according to the news, if necessary), and your editorial policy. The content must be reproduced and represented by the licensee as published by The Choice, without any cuts, additions, insertions, reductions, alterations or any other modifications.If changes are planned in the text, they must be made in agreement with the author before publication.

Please make sure to cite the authors of the articles

, ideally at the beginning of your republication.

It is mandatory to cite The Choice

and include a link to its homepage or the URL of thearticle. Insertion of The Choice's logo is highly recommended.

The sale of our articles in a separate way, in their entirety or in extracts, is not allowed

, but you can publish them on pages including advertisements.

Please request permission before republishing any of the images or pictures contained in our articles.

Some of them are not available for republishing without authorization and payment. Please check the terms available in the image caption. However, it is possible to remove images or pictures used by The Choice or replace them with your own.

Systematic and/or complete republication

of the articles and content available on The Choice is prohibited.

Republishing The Choice articles on a site whose access is entirely available by payment or by subscription

is prohibited.

For websites where access to digital content is restricted by a paywall, republication of The Choice articles, in their entirety, must be on the open access portion of those sites.

The Choice reserves the right to enter into separate written agreements

for the republication of its articles, under the non-exclusive Creative Commons licenses and with the permission of the authors. Please contact The Choice if you are interested at contact@the-choice.org.
Individual cases
Extracts: It is recommended that after republishing the first few lines or a paragraph of an article, you indicate "The entire article is available on ESCP's media, The Choice" with a link to the article.
Citations: Citations of articles written by authors from The Choice should include a link to the URL of the authors' article.
Translations: Translations may be considered modifications under The Choice's Creative Commons license, therefore these are not permitted without the approval of the article's author.
Modifications: Modifications are not permitted under the Creative Commons license of The Choice. However, authors may be contacted for authorization, prior to any publication, where a modification is planned. Without express consent, The Choice is not bound by any changes made to its content when republished.
Authorized connections / copyright assignment forms: Their use is not necessary as long as the republishing rules of this article are respected.
Print: The Choice articles can be republished according to the rules mentioned above, without the need to include the view counter and links in a printed version.
If you choose this option, please send an image of the republished article to The Choice team so that the author can review it.
Podcasts and videos: Videos and podcasts whose copyrights belong to The Choice are also under a Creative Commons license. Therefore, the same republishing rules apply to them.