Between the pandemic lockdown and social unrest, 2020 was an important year for social media. We look at the past year and future challenges of social media platforms with Michael Haenlein, Professor of Marketing at ESCP Business School, the Scientific Director of the ESCP Research Center on Big Data and the Associate Dean of the ESCP Executive PhD Program.
One of the few certainties of the Covid-19 pandemic is that it will leave a different world in its wake. The varied impact of social media, from the rise of TikTok to the support for Black Lives Matter, was certainly felt by companies and consumers alike. But what are the key trends and, equally importantly, how is the social media landscape likely to evolve?
For Michael Haenlein, Professor of Marketing at ESCP, the answers became clear in a landmark year for social media.
"There were two main changes in 2020," he says. "Firstly, platforms that we used to think were important, like Facebook, are in the process of dying, at least for younger people." Over time, parents have gently forced their children to accept them as Facebook friends, making it less appealing to youngsters as a result. So, if Instagram is now the platform of choice for 20-somethings, it's all TikTok for teens.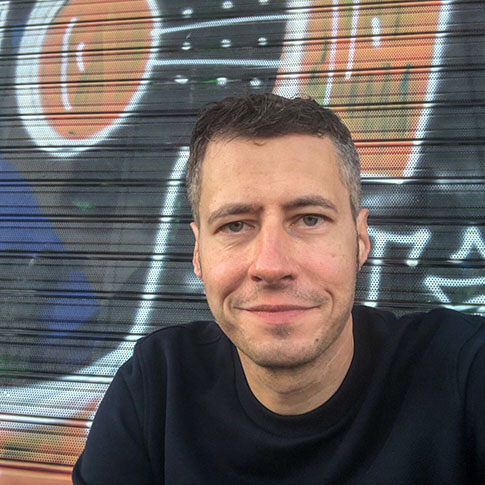 "TikTok is the other big change, partly because the younger the consumer, the less they like text and pictures, and the more they like video – and TikTok is video-based," Haenlein adds. "Also, at 15 to 60 seconds, its content corresponds exactly to the attention span today's teens want for small snippets."
Unlike Facebook, which delivers random material from selected people, TikTok's algorithm sifts the videos created by all its users and only sends content that it expects a user to like. Content selection is purely based on Artificial Intelligence Algorithms. And in 2020, locked-down youngsters certainly liked it.
"Stuck at home with their parents, with no school to go to, it feels like half the teenagers in the western world decided to join TikTok and create content," says Haenlein, who also points to a more profound reason for the platform's popularity.
A truer picture on TikTok
"Although there's some choreography in someone dancing to a song, it's also very genuine and unfiltered. With other media, teenagers feel a lot of pressure to Photoshop their image, so that it fulfills what they believe to be the beauty standards of that platform. This can create problems later, such as body-shaming and depression. TikTok is generally much more genuine. I think that its growth during the pandemic is partly due to young people's boredom, and partly a move away from fake and toward more honest content."
For companies, TikTok's rise showed the power of the digital landscape. Social media offers the only realistic way for advertisers to reach a young audience that doesn't watch TV, listen to the radio or read newspapers – preferring YouTube/Netflix, podcasts, and social media or Reddit instead. In fact, a rise in large-scale billboard advertising has been driven by this very trend. To reach young people who are glued to their phones 24/7, advertisers either have to be on the phone, which means social media, or to be present for the five seconds when they look up from their phones to cross the street…
But if social media is a powerful shop window, it can also be a tricky one to manage. Among the mistakes made by brands is to treat their influencers like advertising agencies, and to give them very detailed briefs. "What you get is 20 different influencers all producing the same content, which is repetitive and artificial," argues Haenlein. "The brief is so precise that there is no room left for creativity."
To be convincing in today's social media, he believes brands need to switch from briefing, to approving (or not) – what an influencer has created. Brands also need to speed up. Understandably cautious, they can take weeks to create, approve and publish a video in response to an online trend. It's a system doomed to failure at a time when a trend on TikTok might last only 10 days.
The challenge of responding to events
As 2020 showed, responding to events is a key challenge on social media, whether it means reacting to a major news story or dealing with the threat of fake news. In July, over 1,000 firms boycotted Facebook in protest of its handling of misinformation and hate speech, following the death of George Floyd at the hands of Minneapolis police. By supporting the Black Lives Matter movement, the brands earned credit for their stance, while Facebook sustained reputational and financial damage. Meanwhile, the decision by Twitter to flag inaccuracies or unsubstantiated claims by Donald Trump during the presidential campaign showed that other tech companies were finally willing to act.
Just as TikTok is an alternative to the fake lifestyles pictured on Facebook and Instagram, this desire to combat fake news is likely to be a growing feature of social media in the years ahead.
Journalism will become much more important, and people will be prepared to pay for better content. If people read something on Facebook, they think it's probably not true. If they read it in the New York Times or The Economist, they think it probably is.
"I also believe more prominence will be given to live events, with people traveling to hear a speaker, because being in the same room, you know it's real. And we're already seeing this with social media, with influencers hosting live events because people want to see them in real life."
For brands, though, tackling fake news or false claims about them is difficult, with few options other than asking Facebook or Google to remove content, or threatening legal action. To some extent, they will have to accept that social media cannot be totally controlled and managed. However, from fake news and hate speech to algorithmic bias, forcing social media platforms to take responsibility for their content is a major issue.
"In fact, I think the key challenge for social media for the next five years will not be to come up with a new TikTok – it will be regulation," predicts Haenlein. "It will need to be supra-national, with recognition like the United Nations, and a high level of abstraction, because tech moves far faster than lawmakers. But we do need it, because there are people who set out to cause harm on social media, and today we don't really have the toolset to stop them."
License and Republishing
The Choice articles may be republished in accordance with the Creative Commons Attribution-NoDerivatives 4.0 International Public License, and in accordance with our
Term of use
.
The Choice - Republishing rules
We publish under a Creative Commons license with the following characteristics Attribution/Sharealike.
You may not make any changes to the articles

published on our site, except for dates, locations (according to the news, if necessary), and your editorial policy. The content must be reproduced and represented by the licensee as published by The Choice, without any cuts, additions, insertions, reductions, alterations or any other modifications.If changes are planned in the text, they must be made in agreement with the author before publication.

Please make sure to cite the authors of the articles

, ideally at the beginning of your republication.

It is mandatory to cite The Choice

and include a link to its homepage or the URL of thearticle. Insertion of The Choice's logo is highly recommended.

The sale of our articles in a separate way, in their entirety or in extracts, is not allowed

, but you can publish them on pages including advertisements.

Please request permission before republishing any of the images or pictures contained in our articles.

Some of them are not available for republishing without authorization and payment. Please check the terms available in the image caption. However, it is possible to remove images or pictures used by The Choice or replace them with your own.

Systematic and/or complete republication

of the articles and content available on The Choice is prohibited.

Republishing The Choice articles on a site whose access is entirely available by payment or by subscription

is prohibited.

For websites where access to digital content is restricted by a paywall, republication of The Choice articles, in their entirety, must be on the open access portion of those sites.

The Choice reserves the right to enter into separate written agreements

for the republication of its articles, under the non-exclusive Creative Commons licenses and with the permission of the authors. Please contact The Choice if you are interested at contact@the-choice.org.
Individual cases
Extracts: It is recommended that after republishing the first few lines or a paragraph of an article, you indicate "The entire article is available on ESCP's media, The Choice" with a link to the article.
Citations: Citations of articles written by authors from The Choice should include a link to the URL of the authors' article.
Translations: Translations may be considered modifications under The Choice's Creative Commons license, therefore these are not permitted without the approval of the article's author.
Modifications: Modifications are not permitted under the Creative Commons license of The Choice. However, authors may be contacted for authorization, prior to any publication, where a modification is planned. Without express consent, The Choice is not bound by any changes made to its content when republished.
Authorized connections / copyright assignment forms: Their use is not necessary as long as the republishing rules of this article are respected.
Print: The Choice articles can be republished according to the rules mentioned above, without the need to include the view counter and links in a printed version.
If you choose this option, please send an image of the republished article to The Choice team so that the author can review it.
Podcasts and videos: Videos and podcasts whose copyrights belong to The Choice are also under a Creative Commons license. Therefore, the same republishing rules apply to them.