There is no end to learning. Since completing my Bachelor's degree in 1995, I obtained three Master's degrees and have been part of ESCP's inaugural Global Executive PhD class since 2020. As I progressed through my career, I completed executive education courses at business schools such as Harvard, Kellogg (Northwestern University), Wharton (University of Pennsylvania), Rotman (University of Toronto) and Saïd (Oxford). While the motivations varied depending on where I was at in my career, a consistent purpose was the acquisition of new, relevant knowledge.
The opportunity to learn from fellow participants is invaluable.
I am not alone in the pursuit of lifelong learning. In an era of growing volatility, uncertainty, complexity, and ambiguity, leaders at all levels and sectors must ensure they have the capacity to respond and adjust to the changing environment. Even before the global pandemic, organizations have long grappled with the future of work as employees demand new ways of working. COVID-19 expedited the pace of change. Further, leaders must consider how to adapt to emerging trends within the context of Environmental, Social, and Governance (ESG) goals, and Diversity, Equity, and Inclusion (DEI) imperatives.
Business schools have developed specific courses to help organizations equip their leaders with the skills and knowledge to tackle these challenges. In recent years, technology has made it convenient to join virtual learning sessions from anywhere in the world, while providing the opportunity to network with other participants. Whether the courses are in-person or virtual, the opportunity to learn from fellow participants is invaluable.
Learning an industry
When executives move from one sector to another, they bring valuable, transferable skills to their new employer but there could be a steep learning curve. As a tri-sector leader, identifying opportunities to leverage my general management experience with industry-specific perspectives through executive education has been critical to my professional growth. When I became a vice president at a Canadian health charity after having spent the earlier part of my career in government, I felt the need to enhance my understanding of healthcare and non-profit organizations to gain credibility with peers and stakeholders.
I completed the Advanced Health Leadership programme at the Rotman School of Management and the Executive Scholar Certificate in Nonprofit Management at the Kellogg School of Management. The networking opportunities during the programmes enabled me to also learn from other sector leaders. After moving to the pharmaceuticals industry, I participated in my company's customized leadership programme at The Wharton School. This weeklong residential course meant I learned alongside experienced pharmaceutical executives from across the company.
Learning as a leader
For those who serve on boards, the increased focus on good governance means directors need to ensure they are equipped with the right knowledge and skills. I joined my first board over 25 years ago. As I continued to advance my board career, I completed several governance programmes, and attained a designation from the Institute of Corporate Directors (Canada). The fiduciary obligation of board members requires that they demonstrate an understanding of the complex governance environment, whether the organization is a public company, start-up or non-profit.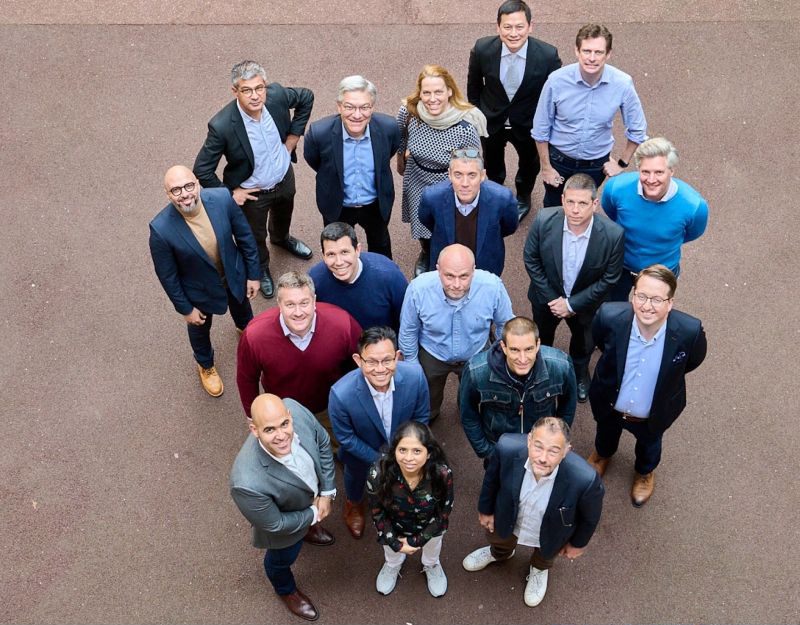 Business schools offer programmes that help corporate directors enhance their knowledge in audit, risk management and executive compensation. To meet the demands of directors, courses have been developed to help boards address emerging issues in cybersecurity, ESG and DEI. I serve on the board of a digital bank, and as such, it was important to know about technological innovations in the financial services sector. I did that by completing the Oxford Fintech Programme at the Saïd Business School. It is important for board members to invest in their personal growth to ensure they are current in their knowledge of emerging trends in governance and their industry.
Becoming a knowledge leader
Having worked in government and business, I saw an opportunity to leverage my experiences through academic research. This was a key factor in my decision to join ESCP's Global Executive PhD programme and undertake research into the complex relationships between the public and private sectors.
Completing a PhD validates my knowledge of the intersection between government and business, which expands future career opportunities in a rapidly changing geopolitical environment.
The first stage of the PhD programme provided me with an understanding of theory and the tools to conduct academic research. My field of research is in corporate political activity, and my first research project looks at the outsourcing of government relations where internal capacity exists. As part of my research, I interviewed 35 public affairs leaders from global companies for my data. I'm excited that the paper has recently been accepted for publication in Business Horizons.
I believe that the research findings based on real-world experiences of government relations professionals will also be beneficial to practitioners. Completing a PhD validates my knowledge of the intersection between government and business, which expands future career opportunities in a rapidly changing geopolitical environment.
Learning is fun!
Unlike a traditional Bachelor's or Master's programme, executive education provides the flexibility to tailor to the unique needs of learners in the immediate and over the long term. For those who want to immerse themselves deeper in the learning experience, intensive sessions enable participants to spend time in another city or country. My lifelong learning journey has taken me to Boston, Chicago, Paris, and Philadelphia, while introducing me to new people with similar professional interests.
This is an investment that pays dividends for leaders and their organizations immediately and over the long term.
Personal growth through executive education requires a commitment of time and money from both leaders and their organizations. This is an investment that pays dividends for them immediately and over the long term. The impact from executive education courses can be immediate, with new skills applied even as the programme is running.
It's never too late to go back to school, even in your 40s. If you ever question whether you should pursue graduate studies later in life, my advice is to go for it!