More than a year after COVID-19 forced a wholesale reimagining of the nine to five, it's yet to be seen how many have decided to stop putting their dreams of escaping the rat race on hold and to forge a professional path less travelled. 
For James Wight, the decision came after somewhat more than just the average frustrations of enforced home-working. After dreaming of a change, a near-death experience in the middle of the Pacific Ocean was the turning point that led him to something more rewarding.
By his mid-30s, Wight had forged a successful career in Marketing and Events, reaching Director level and enjoying the benefits of both a senior position and the travel opportunities his work offered. But a childhood spent in Indonesia, where being outdoors was second nature, had instilled an inherent love for the outdoors and appetite for adventure – especially when it came to water sports.
His fascination with what he calls "ordinary people doing extraordinary things" led him to sign up to a team competing in the inaugural 2014 Great Pacific Race, in which small crews row from Monterey, CA to Honolulu, HA.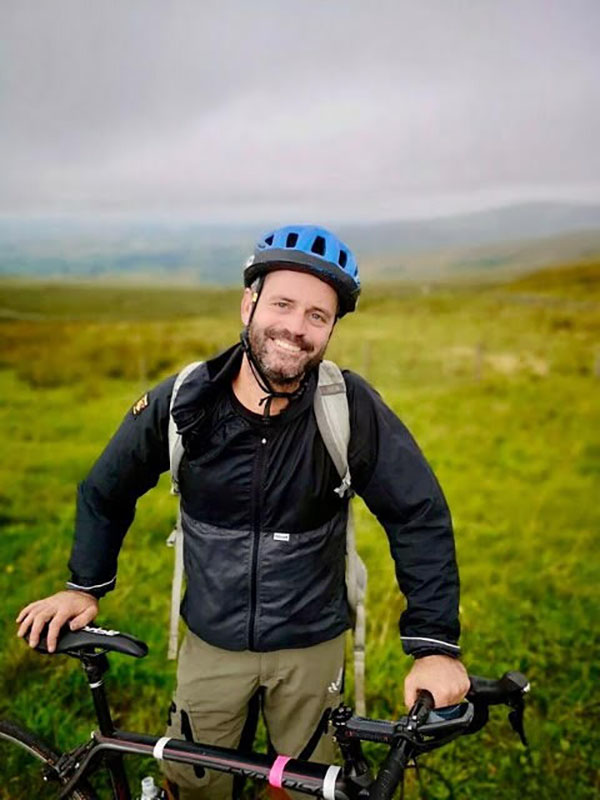 "The biggest, baddest human endurance challenge on the planet"
Although subconsciously he had wanted to go on a big expedition for years, he admits his application to take part was somewhat impulsive.
"I guess it was some form of escapism at the time. I just wanted to get away and feel more alive because everything was a bit stale.
"It was probably a mid-life crisis," he laughs.
The row, described by organisers as "the biggest, baddest human endurance challenge on the planet", was planned to cover 3,862 km across the North Pacific Ocean from Monterey to Honolulu. However, after just two days the team's 12-foot ocean rowing boat began taking on water through the aft cabin. Efforts to seal the leak failed again and again; when a storm with 20-foot waves hit, Wight and his crew had no choice but to eventually call a Mayday. When a rescue proved too dangerous for the race support yacht, US Coast Guard were dispatched to airlift the crew to safety. The story made headlines in the UK, USA and New Zealand, and was featured on the BBC's Close Calls: Caught On Camera.
When you're in that moment, you don't feel as if it's as serious as it is. When you look back – yeah, that was a bit hairy.
A return to normal life also saw a return to the corporate world he had so desperately needed a break from, but only on a part-time basis. The time for change had come.
Not long after, Adventure Uncovered was born.
Beginning as an online portal curating interesting stories of people with purpose behind their travel and adventures, Adventure Uncovered focused on highlighting conservation issues, climate science, and what Wight refers to as "adventures on the front line". The core aim was to bring new voices and more diverse narratives to the forefront.
"Traditional adventure culture and narratives as we know it generally are all about people conquering things. There's an element of colonial undertones which I didn't like," says Wight. "We found other stories out there that were far more interesting and representative of the fascinating world we live in."
From its small roots, Adventure Uncovered has since expanded to live events and guided adventure trips, all with a focus on purpose and social and environmental responsibility in the outdoors.
In September 2017, a swim weekend took place at Durdle Door on the Dorset coast. Hosted in collaboration with the Wild Swimming Brothers, 20 attendees were able to experience up to 2k of ocean swimming along the Jurassic Coast, attend educational talks by campfire, eat local food and drink, and learn to freedive.
"From the first event, the point was not just to give people the outdoor experience but also to teach them to respect and understand their environment. To reconnect people with the environment, each other and themselves," explains Wight.
Conceived as a "TED event for adventurers", Adventure Uncovered Live brought the written articles to life in front of audiences in London in 2017 and 2018. Later in 2018, the first Adventure Uncovered Film Festival (AUFF) brought these stories to the screen. After two London editions and others having taken place around the UK, AUFF has not only entertained audiences with a love of adventure but helped to influence change and encourage the "leave no trace" philosophy. Workshops on photography, film-making and creative writing hope to inspire the next generation of adventurers with purpose.
It's great to go away and have a good old swim, obviously, but we wanted to bring a subtle form of environmental consciousness to the event, too.
Over the next two years, Wight hopes to bring the festival to more than 10 new locations in the UK with events planned to take place outdoors. Not only is COVID-19 security an issue, but the idea of bringing these films back into nature is also a priority. Forthcoming AUFF events will be blended with swimming, cycling and hiking activities and creative outdoor workshops. "We should have been doing this the whole time, looking back," says Wight.
Key to any events-based start-up are the partnerships forged with like-minded brands.
For Adventure Uncovered, the values of responsible travel are always top priority. "There's no real limit on how small or large a company is," says Wight, "as long as they have an interesting story to tell, share our values, and offer something of value to our attendees."

The company is also focused on working with charities that help instil a love of the natural environment in people who have maybe not had the opportunity to enjoy it in the past. Organisations such as Mind Over Mountains, The Wave Project, City Kids Surfing and The Running Charity have been close partners in recent years.
"They all have the same thing in common: they are trying to make a difference and make a change in the adventure and outdoor world – whether that's a social change or an environmental element."
As with the entire events, travel and leisure industries, the future outlook for Adventure Uncovered remains challenging as COVID-19 continues. With the 'Coast & Castles' cycling trip planned for later this year and a sustainability event pencilled in for Halloween, the focus will remain very much on embracing what the UK has to offer.