Chief Conduct Officer Marguerite Burghardt shares her view on the convictions it takes to be a leader, where more work is needed for diversity in business, and why inclusion starts with education.
As "Chief Conduct Officer" in a large international company, her job is to "ensure that profitable economic growth does not conflict with the interests of all the company's stakeholders: its customers and employees as well as all its business partners". For her, "the search for profit must never justify individual or collective behaviour that could undermine respect for regulations, for customers interest and, even less so, for our planet". She has designed a virtuous eco-system within her business line, where she is a member of the executive committee.
Marguerite creates safeguards and incentives, and in order to nurture good decision-making processes, she uses her favourite tools: encouragement and persuasion. According to her, ethics must be accepted inwardly and not prescribed, because collective responsibility comes from the sum of individual responsibilities. Sanctions may happen, but they are collateral damage, not the core strategy. The Conduct culture ensures the greater good. "Regulation is binding, but its ultimate purpose is to ensure general interest."
This job requires great determination, strong empathy, and a natural sense of leadership. A Chief Conduct Officer in an international group also needs to consider the cultural differences in each country to be relevant on the ground.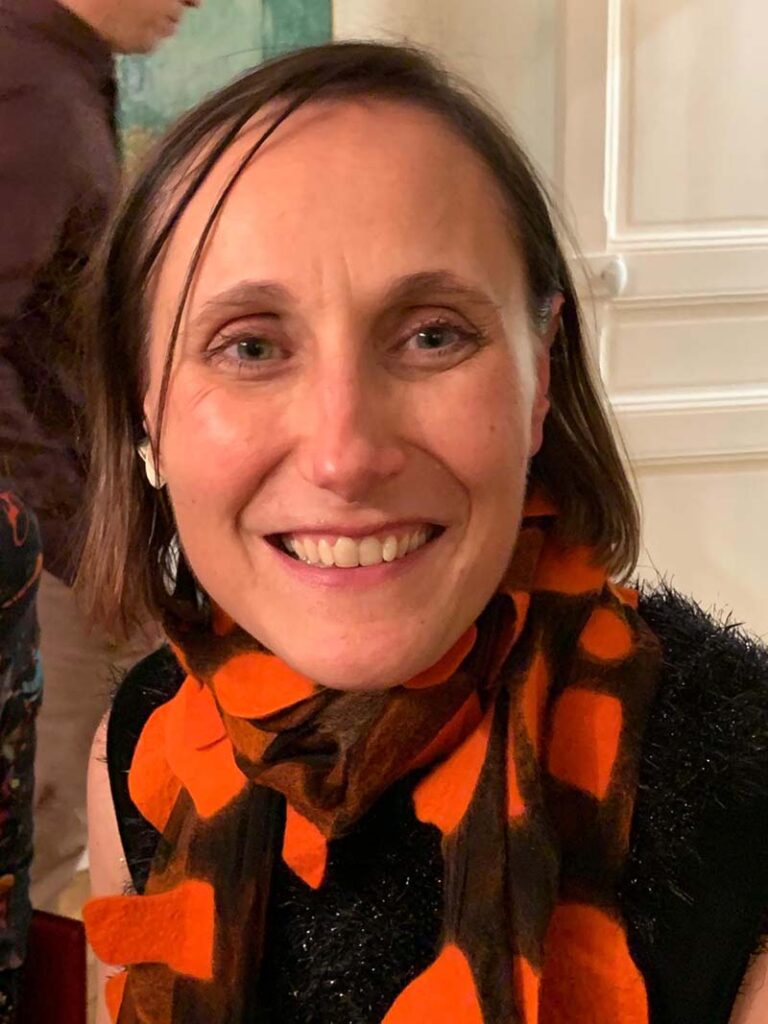 New levers for implementing diversity in companies
Marguerite defines herself as "hard-working, persevering, courageous, and committed" and she considers the search for meaning as essential in her career. For her, a leader is someone who has convictions and the courage to carry them out. It is someone who makes meaningful proposals that generate buy-in, who knows how to distinguish what really matters what should be let go, and who fosters others' growth. This conviction goes hand in hand with the upholding of values, even if Marguerite has a very clear view on the slow evolution of mentalities, especially when talking about equal opportunities for women in business. Women are put at a disadvantage by an unfair system of  the division of labour that undervalues them, both in their private and professional lives, and leads them to lack self-confidence.
A leader is someone who has convictions and the courage to carry them out. It is someone who makes meaningful proposals that generate buy-in, who knows how to distinguish what really matters what should be let go, and who fosters others' growth.
She senses that awareness in France is growing. In large companies, however, even if words have changed, "there is still work to be done to turn it into action, not only for women, minorities, the LGBT communities, and the disabled, but also for foreign staff, for whom it has proven difficult to integrate management committees. There is a huge gap between official announcements and what happens in real life, for the promotion of women at the highest level."
Yet companies have everything to gain by developing diversity. "Referring to Plato's Thought, you learn that truth emerges from contradiction. The best way to get it right is by bringing together diverse people, each with their different backgrounds and experiences, as this will lead to a contradictory debate."
To do this, the Grandes Écoles (France's Ivy League equivalent) must evolve, and in particular, they must allow more students from less privileged social classes to graduate. "These youths must be given access to higher education degrees because it is through education that change will come about."
Chances Augmentées – Augmented Chances: a social project
Marguerite decided to play her part and contribute to facilitating access to the upper-end Grandes Ecoles. She deliberately contacted the academic director of ESCP, and at this meeting emerged the Chances Augmentées concept. This project targets about fifty scholarship students from CPGEs (Classes Préparatoires aux Grandes Ecoles), where students prepare for the highly selective exams in mainland France. The students are invited to ESCP's premises for two days, at the end of August, with travel expenses covered and lodging organised by the school. The students will be coached in a tailored manner for the personal interview and the oral language tests. The customised mentoring by ESCP and its students, and this boosting of their self-confidence can only increase their chances of admission.
"We are tackling a small part of the problem, but we hope to spread-out the message about this helping hand to other scholarship students at secondary school level. We want to encourage them to enter a preparatory class, break the self-censorship patterns, and access the best schools.
"Grandes Ecoles degrees open so many doors that I am committed to help compensate for an unfair situation. The impact on economic activity can only be very positive."
The Chances Augmentées project aims to help integrate the top-tier schools (not only ESCP), but students shouldn't forget that the very first key success factor, both in education and in business, is hard work.
Whatever the profession, if you want to be among the best, the required efforts and commitment are huge. For young women, it is even more difficult, as they are expected to gain both self-confidence and the confidence of men.
A key quality to possess is to be resilient in tough times and to know how to reinvent oneself, as she has experienced for herself. "Diversity must never be perceived as a threat to excellence, but on the contrary as a booster, a reinforcement, a convergence with excellence."
License and Republishing
The Choice articles may be republished in accordance with the Creative Commons Attribution-NoDerivatives 4.0 International Public License, and in accordance with our
Term of use
.
The Choice - Republishing rules
We publish under a Creative Commons license with the following characteristics Attribution/Sharealike.
You may not make any changes to the articles

published on our site, except for dates, locations (according to the news, if necessary), and your editorial policy. The content must be reproduced and represented by the licensee as published by The Choice, without any cuts, additions, insertions, reductions, alterations or any other modifications.If changes are planned in the text, they must be made in agreement with the author before publication.

Please make sure to cite the authors of the articles

, ideally at the beginning of your republication.

It is mandatory to cite The Choice

and include a link to its homepage or the URL of thearticle. Insertion of The Choice's logo is highly recommended.

The sale of our articles in a separate way, in their entirety or in extracts, is not allowed

, but you can publish them on pages including advertisements.

Please request permission before republishing any of the images or pictures contained in our articles.

Some of them are not available for republishing without authorization and payment. Please check the terms available in the image caption. However, it is possible to remove images or pictures used by The Choice or replace them with your own.

Systematic and/or complete republication

of the articles and content available on The Choice is prohibited.

Republishing The Choice articles on a site whose access is entirely available by payment or by subscription

is prohibited.

For websites where access to digital content is restricted by a paywall, republication of The Choice articles, in their entirety, must be on the open access portion of those sites.

The Choice reserves the right to enter into separate written agreements

for the republication of its articles, under the non-exclusive Creative Commons licenses and with the permission of the authors. Please contact The Choice if you are interested at contact@the-choice.org.
Individual cases
Extracts: It is recommended that after republishing the first few lines or a paragraph of an article, you indicate "The entire article is available on ESCP's media, The Choice" with a link to the article.
Citations: Citations of articles written by authors from The Choice should include a link to the URL of the authors' article.
Translations: Translations may be considered modifications under The Choice's Creative Commons license, therefore these are not permitted without the approval of the article's author.
Modifications: Modifications are not permitted under the Creative Commons license of The Choice. However, authors may be contacted for authorization, prior to any publication, where a modification is planned. Without express consent, The Choice is not bound by any changes made to its content when republished.
Authorized connections / copyright assignment forms: Their use is not necessary as long as the republishing rules of this article are respected.
Print: The Choice articles can be republished according to the rules mentioned above, without the need to include the view counter and links in a printed version.
If you choose this option, please send an image of the republished article to The Choice team so that the author can review it.
Podcasts and videos: Videos and podcasts whose copyrights belong to The Choice are also under a Creative Commons license. Therefore, the same republishing rules apply to them.