Many marketing managers still have a less than adequate understanding of social media platforms such as Instagram or TikTok, and often find it hard to make the right decision in this fast-moving environment. To provide some guidance in this respect, we wrote an article published by the California Management Review which aimed to give an introduction to the most critical platforms for influencer marketing (it even included a beginner's guide to Instagram and TikTok) and presented advice to firms who want to engage in influencer marketing, as well as specific questions on identifying the right influencers to collaborate with.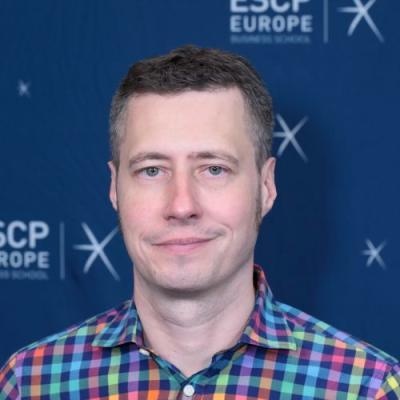 Michael Haenlein
Professor of marketing at ESCP Business School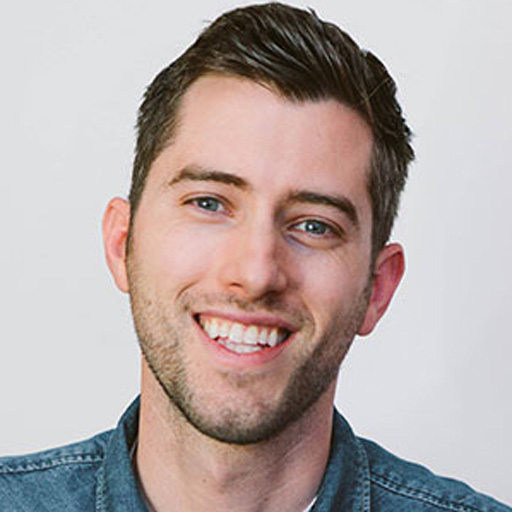 Tyler Farnsworth
Founder and Chief Growth Officer at August United
Getting a marketing message out to your younger customers is a challenging task even in the best of times. But the media consumption patterns of Generation Z are fundamentally different from the ones seen in older ones. Instead of watching TV, 'zoomers' watch streaming services such as Netflix. Instead of listening to the radio, they listen to Spotify. And instead of reading magazines, they rely on Reddit.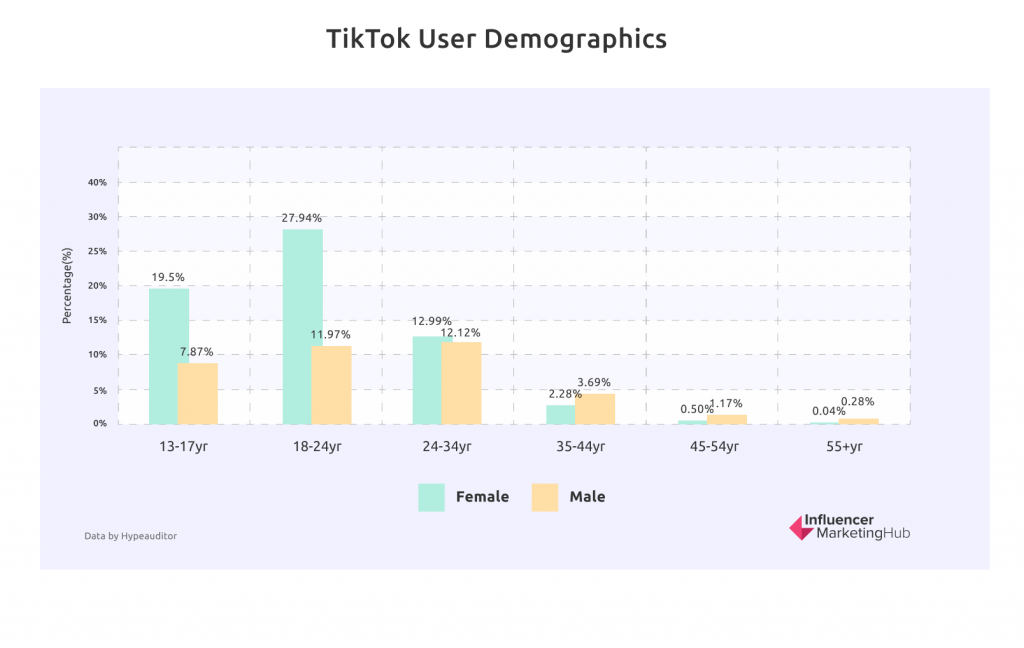 This has given rise to two main marketing channels: outdoor advertising such as billboards and mobile advertising, specifically on social media platforms such as Instagram or TikTok. This shift, as well as sites such as Snapchat or Twitch, have generated an entire industry of social media influencers and influencer marketing agencies.
The no-nos of influencer marketing
In our article, we explain that influencer marketing can be hugely successful when done correctly, but that it can also be very damaging when conducted in the wrong way: (from Kim Kardashian promoting pregnancy sickness drug Diclegis to Billy McFarland promoting a fake musical festival on an island in the Bahamas). Although the Federal Trade Commission (FTC) has developed detailed guidelines, only about 14% of influencers are compliant with those rules and the first lawsuits have emerged in this context, against gambling platform CSGO Lotto for example.
Despite its increasing popularity, influencer marketing is still an activity with which the average Chief Marketing Officer is either unfamiliar or, at least, less familiar than with more traditional forms of communication. As a result, it is still too often outsourced to younger staff, interns, or external agencies.
After looking into social media platforms, in general, to shed light on the issue of why Instagram and TikTok are, to some extent, more important today than Facebook, Twitter, or YouTube, we offer eight pieces of advice for firms engaging in influencer marketing. We focus on general advice as well as specific questions related to choosing the right influencer.
Four pieces of advice for firms engaging in influencer marketing
Understand that each platform has its own user culture and language
Companies must realize that influencer marketing platforms have their own culture, language, idioms, and styles and that those need to be reflected in their content. This platform-specific user culture has at least three implications for companies who want to engage in Instagram or TikTok:
Carefully select the social media platforms you want to engage in
Understand the culture, work with and learn from influencers before establishing a presence
Give users a reason to engage with you and your content
Realize that influencer marketing is often more than booking a post and integrate it into a larger marketing plan
Influencer marketing needs to be integrated into a larger marketing plan, especially since research has shown that there are strong interaction effects between influencer marketing, advertising, and sales promotions. Such integration affects influencer marketing in three ways:
Leverage the content produced by influencers in other forms of marketing communication
Consider the need for and feasibility of exclusivity
Select influencers you want to collaborate with carefully
Take time to brief and immerse them into the brands they are supposed to advocate
Choose when to use micro versus macro influencers
There is, unfortunately, no straightforward answer to the question of whether large influencers should be preferred over small ones or vice versa. Instead, three factors need to be considered:
Let the influencer marketing campaign objectives drive the choice
Take into account the cost of managing multiple influencers
Pick smaller influencers in a conscious and selective manner
Avoid managing and briefing influencers too closely
Marketing managers have the understandable desire to control tightly any form of communication about their brands, be it within the social media space or outside of it. Nevertheless, in the case of Instagram and TikTok too much control is more often a bad than a good thing, for the following three reasons:
Realise that excessive control necessarily reduces creative freedom
Prefer approval of content before publication over control
Use creative briefings to ensure alignment on essential points
All the while, you really should assure brand safety and legal compliance by following the following three steps:
Incorporate exit clauses and detail what penalties are applied in case of negative publicity
Assure the (paid) collaboration is transparent to audiences
Research local laws (e.g. FTC) for collaborations on specific topics (e.g. alcohol, pharmaceuticals)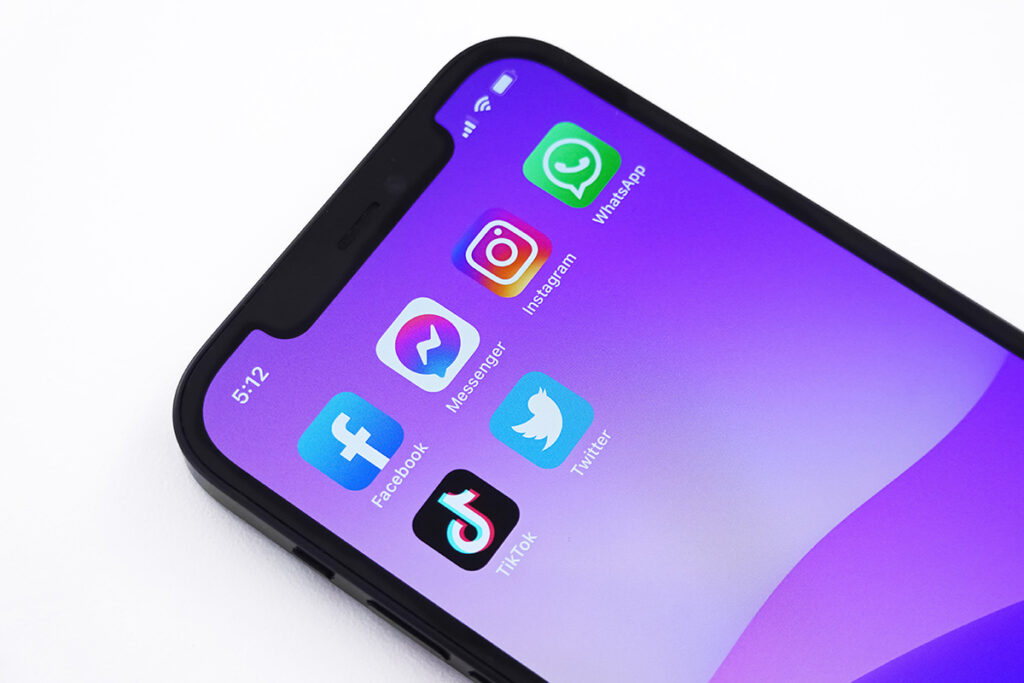 Four questions to choose the right influencers
Arguably the most critical decision in any influencer marketing campaign is to identify the right influencers to work with – those who can provide content consistent with your brand objectives. While choosing the right communication channel is essential for any form of advertising, the interpersonal relationship between influencers and their followers makes this choice particularly essential in influencer marketing. In this section, we want to focus on four key questions that can help firms to identify the right influencers to work with.
What is an influencer anyway?
Identifying influencers, especially in their early stage, is often as much an art as a science. Agencies regularly scout social media to find those hidden gems that have not been discovered before.
The number of followers and engagement rates are biased and insufficient
The composition of the follower base and the evolution over time also need to be considered
The ability to connect with the follower base and inspire action is crucial
Who is ready to do whatever it takes?
It is vital to identify those influencers who are in the industry for the long game and who are willing to put in the effort required. Nothing can be more frustrating than having to work with an influencer who lacks the necessary professionalism or to start a collaboration that is supposed to be long term just to realize that the influencer drops out after a short period.
Realise that influencers work for years before they are genuinely influential
Focus on influencers showing professionalism in engaging clients/with their audience
Identify those with a willingness to work hard and to share their personal life
Where are the influencers genuinely passionate about your industry?
Users are unlikely to follow a person simply because they want them to. Instead, it is those influencers who find a topic they are genuinely and authentically passionate about who are achieving growth. The most successful influencers have been influential even before entering social media.
Pick influencers who are already influential in their social circle
Ensure influencers do not lose sight of their passion
Reward authenticity, not perfection
Which platforms to use to reach your base?
Good content alone is unlikely sufficient to reach a broad audience. Therefore, companies should identify influencers who are present on more than one platform to broaden their reach, decrease their dependency on a single platform, and to leverage the possibilities of alternative formats.
Be present on multiple platforms (Instagram, TikTok, YouTube, blogs, etc.)
Organise offline events to increase connection with your community
Leverage the power of shoppable tags to show your return on investment (ROI)
What will the future bring?
Strategies that used to work for firms a year ago may no longer be effective today. In our article, we focused on four fundamental changes that will likely be of high importance in the short- and medium-term: changes due to the strategic behaviour of platform owners; changes due to the authentic self-presentation of influencers; changes due to Covid-19; changes due to regulation. However, we are confident that the advice given above will be of relevance for some time.
License and Republishing
The Choice articles may be republished in accordance with the Creative Commons Attribution-NoDerivatives 4.0 International Public License, and in accordance with our
Term of use
.
The Choice - Republishing rules
We publish under a Creative Commons license with the following characteristics Attribution/Sharealike.
You may not make any changes to the articles

published on our site, except for dates, locations (according to the news, if necessary), and your editorial policy. The content must be reproduced and represented by the licensee as published by The Choice, without any cuts, additions, insertions, reductions, alterations or any other modifications.If changes are planned in the text, they must be made in agreement with the author before publication.

Please make sure to cite the authors of the articles

, ideally at the beginning of your republication.

It is mandatory to cite The Choice

and include a link to its homepage or the URL of thearticle. Insertion of The Choice's logo is highly recommended.

The sale of our articles in a separate way, in their entirety or in extracts, is not allowed

, but you can publish them on pages including advertisements.

Please request permission before republishing any of the images or pictures contained in our articles.

Some of them are not available for republishing without authorization and payment. Please check the terms available in the image caption. However, it is possible to remove images or pictures used by The Choice or replace them with your own.

Systematic and/or complete republication

of the articles and content available on The Choice is prohibited.

Republishing The Choice articles on a site whose access is entirely available by payment or by subscription

is prohibited.

For websites where access to digital content is restricted by a paywall, republication of The Choice articles, in their entirety, must be on the open access portion of those sites.

The Choice reserves the right to enter into separate written agreements

for the republication of its articles, under the non-exclusive Creative Commons licenses and with the permission of the authors. Please contact The Choice if you are interested at contact@the-choice.org.
Individual cases
Extracts: It is recommended that after republishing the first few lines or a paragraph of an article, you indicate "The entire article is available on ESCP's media, The Choice" with a link to the article.
Citations: Citations of articles written by authors from The Choice should include a link to the URL of the authors' article.
Translations: Translations may be considered modifications under The Choice's Creative Commons license, therefore these are not permitted without the approval of the article's author.
Modifications: Modifications are not permitted under the Creative Commons license of The Choice. However, authors may be contacted for authorization, prior to any publication, where a modification is planned. Without express consent, The Choice is not bound by any changes made to its content when republished.
Authorized connections / copyright assignment forms: Their use is not necessary as long as the republishing rules of this article are respected.
Print: The Choice articles can be republished according to the rules mentioned above, without the need to include the view counter and links in a printed version.
If you choose this option, please send an image of the republished article to The Choice team so that the author can review it.
Podcasts and videos: Videos and podcasts whose copyrights belong to The Choice are also under a Creative Commons license. Therefore, the same republishing rules apply to them.