The Italian entrepreneurship environment, since the Renaissance, has been made up of family companies, large and small, which represent most of the national production.
Italian companies, though well known for quality and creativity, are often burdened by structural bureaucratic concerns and difficulties in accessing venture capital. Owing to this, it takes time to produce results, which partially explains why the country is a late mover in the global start-up scene.
The Italian start-up ecosystem is growing, but always behind the rest of Europe, as was confirmed by the 2021 edition of the "Report on Start-ups and Innovative SMEs in Turin" by the Club Degli Investitori, in collaboration with Camera di Commercio di Torino, ESCP Business School and ToTeM Torino Tech Map.
According to this research, Turin offers an entrepreneurial system made up of 543 innovative companies, 14 incubators and accelerators, 11 between venture capital and corporate venture capital funds, and 300 business angels, in addition to the main financial institutions. In 2020 the innovative start-ups and SMEs from Turin raised around 60 million euros, equal to about 9% of the national total of Italian start-ups' venture capital. Compared to other analogous European cities, such as Munich, Rotterdam, and Lyon, Turin has an investment-to-GDP ratio of up to 10 times lower. It's clear Italy must make important strategic choices that allow it to attract investors and entrepreneurs.
ESCP Master in Management alumnus Marcello Tedeschi has been involved in the start-up and entrepreneurial world since he was a student. In 2012, he founded the non-profit association Build It Up, aimed at supporting youth entrepreneurship through consultancy on business projects and introductions to investors. On top of his professional career, Marcello has been an active business angel in Italy and abroad.
Marcello agreed to give us an overview of the Italian entrepreneurial ecosystem and share his vision of future trends and insights on how to attract more entrepreneurs.
Given your extensive experience in the business world, how would you describe the Italian business ecosystem? What sets it apart from other countries?
The Italian business world is based on excellence and passion combined with an often centuries-old history of entrepreneurial families who have passed down their secrets for generations. The characteristic of the Italian entrepreneurial framework is made up of small and medium-sized companies, family-run for the most part. This framework, on one hand, has become more resilient through many cycles and, on the other hand, it is less competitive and lacks training at a managerial level.
The bureaucratic complexity and the lesser importance given to management have certainly had an overall detrimental effect on Italian companies.
Overall, in my opinion, the Italian business ecosystem is often too fragmented. It is less competitive in a global context, but its verticality and product excellence are often unattainable for companies from other nations.
What are the advantages and disadvantages of doing business in Italy?
Doing business in Italy is undoubtedly challenging. From an entrepreneurial point of view, complex taxation combined with a slow and cumbersome bureaucracy is a significant disadvantage of our country. However, there is a high level of preparation of essential resources, particularly in scientific and technical subjects, which allows us to have a workforce that is often more competent than other countries, representing the strength of our companies. Lastly, Italy's geographical position, with connections to Europe and strategic access to the Mediterranean area, gives companies a logistical advantage due to timing and access along the value chain.
What must we do to improve the climate for entrepreneurs in Italy and attract more investors?
Italy is iconic in terms of style and quality of life on a global level. In my opinion, to be competitive in the international markets, it is necessary to deal with the weaknesses highlighted above, such as bureaucracy and taxation, strengthening technological infrastructures and lowering labour costs. To this point, Italy will automatically be more attractive for entrepreneurs.
This is key for Italians who are now starting their entrepreneurial journey abroad. Their decision to open their own company in Italy will depend on economic and social factors. It shouldn't be forgotten that one of the most significant elements arising from the pandemic is the ever-increasing interest in corporate welfare. The role of business schools is crucial in creating the managerial class of the future that knows how to bridge the gap between Italy and other nations. Not only will business school students be the entrepreneurs and managers of the future, but they will also be increasingly those looked at to innovate the state to make it more competitive globally.
It [the Italian business ecosystem] is less competitive in a global context, but its verticality and product excellence are often unattainable for companies from other nations.
What are the big trends in the future for Italy?
Italy must be able to leverage the country's excellence, to make the most of its workforce skills to compete strategically at a global scale. In my opinion, the sectors in which Italy can play a decisive role in the future, as it is doing today, are medical, aerospace, agricultural and food technologies.
---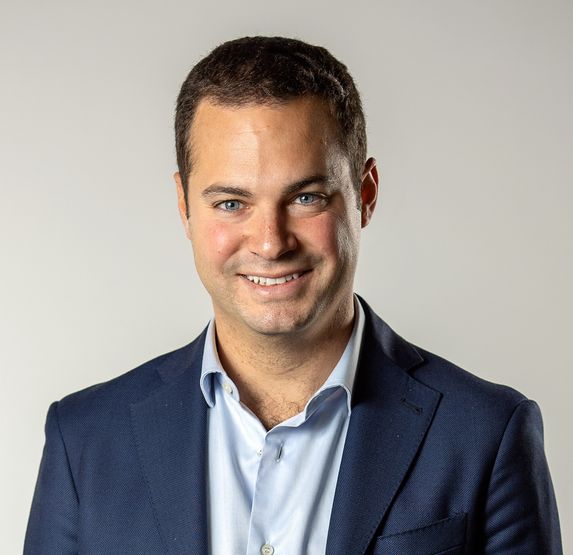 Marcello Tedeschi is head of strategy and business development, as well as a member of the investment committee, of Alchimia Investments, an investment vehicle focused on international venture capital investments. In 2012, he founded the non-profit association Build It Up, where he served as chairman until 2014. Marcello is an active business angel in Italy and abroad, and founded Fresh Cut in 2020, a chain of healthy food casual dining. He is an ESCP alumnus and adjunct professor, teaching finance for entrepreneurs, start-up & family business, venture capital and family offices.
License and Republishing
The Choice articles may be republished in accordance with the Creative Commons Attribution-NoDerivatives 4.0 International Public License, and in accordance with our
Term of use
.
The Choice - Republishing rules
We publish under a Creative Commons license with the following characteristics Attribution/Sharealike.
You may not make any changes to the articles

published on our site, except for dates, locations (according to the news, if necessary), and your editorial policy. The content must be reproduced and represented by the licensee as published by The Choice, without any cuts, additions, insertions, reductions, alterations or any other modifications.If changes are planned in the text, they must be made in agreement with the author before publication.

Please make sure to cite the authors of the articles

, ideally at the beginning of your republication.

It is mandatory to cite The Choice

and include a link to its homepage or the URL of thearticle. Insertion of The Choice's logo is highly recommended.

The sale of our articles in a separate way, in their entirety or in extracts, is not allowed

, but you can publish them on pages including advertisements.

Please request permission before republishing any of the images or pictures contained in our articles.

Some of them are not available for republishing without authorization and payment. Please check the terms available in the image caption. However, it is possible to remove images or pictures used by The Choice or replace them with your own.

Systematic and/or complete republication

of the articles and content available on The Choice is prohibited.

Republishing The Choice articles on a site whose access is entirely available by payment or by subscription

is prohibited.

For websites where access to digital content is restricted by a paywall, republication of The Choice articles, in their entirety, must be on the open access portion of those sites.

The Choice reserves the right to enter into separate written agreements

for the republication of its articles, under the non-exclusive Creative Commons licenses and with the permission of the authors. Please contact The Choice if you are interested at contact@the-choice.org.
Individual cases
Extracts: It is recommended that after republishing the first few lines or a paragraph of an article, you indicate "The entire article is available on ESCP's media, The Choice" with a link to the article.
Citations: Citations of articles written by authors from The Choice should include a link to the URL of the authors' article.
Translations: Translations may be considered modifications under The Choice's Creative Commons license, therefore these are not permitted without the approval of the article's author.
Modifications: Modifications are not permitted under the Creative Commons license of The Choice. However, authors may be contacted for authorization, prior to any publication, where a modification is planned. Without express consent, The Choice is not bound by any changes made to its content when republished.
Authorized connections / copyright assignment forms: Their use is not necessary as long as the republishing rules of this article are respected.
Print: The Choice articles can be republished according to the rules mentioned above, without the need to include the view counter and links in a printed version.
If you choose this option, please send an image of the republished article to The Choice team so that the author can review it.
Podcasts and videos: Videos and podcasts whose copyrights belong to The Choice are also under a Creative Commons license. Therefore, the same republishing rules apply to them.