From Russia's assault on Ukraine to the decoupling of the US and China, multinational corporations are tackling volatile scenarios around the globe, which are shaping the environment in which businesses operate. Over the past few years, geopolitical events have underscored how vulnerable global trade is to unexpected shocks. Covid-19 grounded global travel and upended supply chains. The Ukraine war severed the West's economic ties with Russia. And companies must now confront Chinese tensions in Taiwan, a major supplier of crucial components such as semiconductors.
For the managers of these businesses, the need to respond to shifting global realities which go far beyond their core markets is becoming increasingly evident. Indeed, it is a commercial imperative. But for those who are not geopolitical analysts, how do you even begin to understand global volatility, let alone tame it?
To provide guidance on an increasingly chaotic world, we have spoken with Régis Coeurderoy, professor in strategic management and innovation at ESCP's Paris campus, and Stefan Schmid, who heads the Chair of International Management and Strategic Management at the Berlin campus, who outlined several key geopolitical competencies for business leaders, alongside more traditional skills.
Chief executives need to enlarge the scope of their mission or purpose. It's not just a question of economic performance anymore, but about social and environmental impact.

Régis Coeurderoy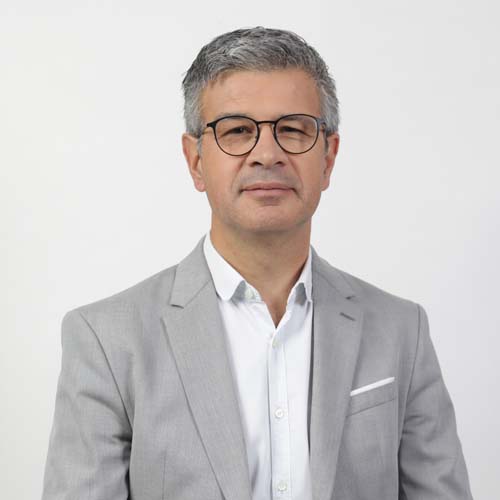 Grasping the link between business and politics
Unfortunately, as Coeurderoy tells us from the start, there is no simple framework to help executives assess and respond to complex world events. But there is no doubt that managers must underline the link between business and politics. As Schmid points out: "Politics has always been at the centre of interest, but the war between Ukraine and Russia, and the simmering tensions between the US and China, have shown us how the business reality can shift rapidly if political situations change. Without considering the political environment, you cannot be successful in business."
To do so, Coeurderoy recommends taking a historical perspective and making a comparison. Our expert says that political change, including the collapse of communism, fuelled an era of hyper-globalisation over the past three decades, but political and social forces are threatening to unravel the network of global economic ties:
"The fall of the Soviet Union resurfaced old sources of uncertainty for businesses. For three decades, companies operated under the assumption that the world is flat — the global playing field was being levelled to include contributions from not just industrialised western nations, but rising powers in the east, including China and India. But Russia's invasion of Ukraine has reintroduced volatility, requiring that business leaders redevelop their geopolitical capabilities."
To do that, he suggests that managers take the following three steps:
Regularly assess the company's geographic dispersion of assets. "Executives need to be sure they are not too politically exposed and they must have a portfolio approach to mitigate risks," says Coeurderoy. He cites the example of Volkswagen, the German carmaker that makes half its profits from China (the world's largest consumer market as well as factory floor). That would leave the company exposed should Russia's invasion of Ukraine generate a strong backlash against China, underlining the case for diversification.
Systematically evaluate the societal consequences of your investments across the world. This will reduce the risk of a public backlash. "This is particularly true with the current period of introduction of new platform business models, which deeply transform the labour market and sometimes environmental conditions," our expert says, citing the car-hailing app Uber, which drove the "gig economy" of freelance contractors, while also facing claims its drivers are increasing climate emissions and traffic congestion.
Continuously manage the multi-dimensional aspects of corporate reputation. "In a society of information, with huge quantities and fast diffusion of information, multinational enterprises may be exposed to a number of claims from multiple origins with strong damaging effects," says Coeurderoy, pointing to the backlash that retail giant H&M faced in China after they expressed concern about the alleged use of Uighur forced labour. But our expert likes to remind us that multinationals can use social media tools and increased digital transparency to spread a more positive message. Outdoor clothing retailer Patagonia, for instance, has committed its profits to environmental change.
Take all stakeholders into account
While considering these three points, keep in mind that companies are being called upon to tackle societal issues, which shape politics, but which are far outside the traditional scope of their core markets. "Companies have an opportunity and a responsibility to have a more proactive role in responding to issues such as climate change," Coeurderoy says. "Business can have a major impact on different economic and social problems."
For example, globalisation drove multinational companies to offshore production to cheaper overseas locations, creating an intricate web of cross-border supply chains. But he says corporations now face calls to bring production back closer to home, to ensure security of supply and also tackle environmental degradation: "Chief executives need to enlarge the scope of their mission or purpose. It's not just a question of economic performance anymore, but about social and environmental impact. They should take this into account when making decisions."
Without considering the political environment, you cannot be successful in business.

Stefan Schmid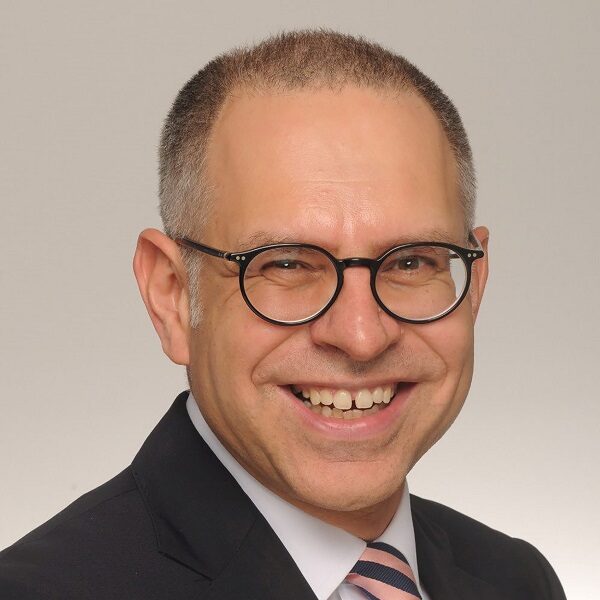 Preparing for the unknown
Effective scenario planning will also be key in navigating a world of geopolitical tensions. Schmid recommends that you map out the key risks and plan for contingencies: "Managers are well advised to not forget that every business plan can become obsolete if the political situation changes in a dramatic way. This means they need to plan for and be prepared for different scenarios."
With that said, our expert insists that companies should be keeping their long-term plans flexible enough to account for the unknown. "Changing your plans, being agile and adapting to new needs is more and more important — and that is why having five and 10 year strategies, and rigidly sticking to them, will be increasingly difficult. Firms need a framework within which they can operate, but there must be adequate in-built flexibility."
This means that executives, who have not traditionally been trained in geopolitical analysis at business school, may need to rely on external expertise to fully grasp the shifting political realities that are shaping their markets. As Schmid says: "They need the right eyes and ears on the ground to see all the different ways a situation may play out. The key would be to absorb the right knowledge to help you make informed decisions. This means, for instance, having experts in geopolitics on the board, or relying on consultants who are not just specialists in business and management, and who can broaden your horizon."
Finally, if you wish to navigate geopolitics, Schmid says you must understand that the commercial sector is not merely reacting to the external environment; it is shaping it too. "It works both ways: businesses have always influenced society and been political actors. That is something which will only increase as companies are called on to fill the void left by governments and help make the world a more sustainable place. Businesses should see their role in society and geopolitics not only as a threat; they can also identify opportunities and influence their environment. In either case, they must remember that they will never make a decision in a vacuum."
License and Republishing
The Choice articles may be republished in accordance with the Creative Commons Attribution-NoDerivatives 4.0 International Public License, and in accordance with our
Term of use
.
The Choice - Republishing rules
We publish under a Creative Commons license with the following characteristics Attribution/Sharealike.
You may not make any changes to the articles

published on our site, except for dates, locations (according to the news, if necessary), and your editorial policy. The content must be reproduced and represented by the licensee as published by The Choice, without any cuts, additions, insertions, reductions, alterations or any other modifications.If changes are planned in the text, they must be made in agreement with the author before publication.

Please make sure to cite the authors of the articles

, ideally at the beginning of your republication.

It is mandatory to cite The Choice

and include a link to its homepage or the URL of thearticle. Insertion of The Choice's logo is highly recommended.

The sale of our articles in a separate way, in their entirety or in extracts, is not allowed

, but you can publish them on pages including advertisements.

Please request permission before republishing any of the images or pictures contained in our articles.

Some of them are not available for republishing without authorization and payment. Please check the terms available in the image caption. However, it is possible to remove images or pictures used by The Choice or replace them with your own.

Systematic and/or complete republication

of the articles and content available on The Choice is prohibited.

Republishing The Choice articles on a site whose access is entirely available by payment or by subscription

is prohibited.

For websites where access to digital content is restricted by a paywall, republication of The Choice articles, in their entirety, must be on the open access portion of those sites.

The Choice reserves the right to enter into separate written agreements

for the republication of its articles, under the non-exclusive Creative Commons licenses and with the permission of the authors. Please contact The Choice if you are interested at contact@the-choice.org.
Individual cases
Extracts: It is recommended that after republishing the first few lines or a paragraph of an article, you indicate "The entire article is available on ESCP's media, The Choice" with a link to the article.
Citations: Citations of articles written by authors from The Choice should include a link to the URL of the authors' article.
Translations: Translations may be considered modifications under The Choice's Creative Commons license, therefore these are not permitted without the approval of the article's author.
Modifications: Modifications are not permitted under the Creative Commons license of The Choice. However, authors may be contacted for authorization, prior to any publication, where a modification is planned. Without express consent, The Choice is not bound by any changes made to its content when republished.
Authorized connections / copyright assignment forms: Their use is not necessary as long as the republishing rules of this article are respected.
Print: The Choice articles can be republished according to the rules mentioned above, without the need to include the view counter and links in a printed version.
If you choose this option, please send an image of the republished article to The Choice team so that the author can review it.
Podcasts and videos: Videos and podcasts whose copyrights belong to The Choice are also under a Creative Commons license. Therefore, the same republishing rules apply to them.