The latest breakthroughs in artificial intelligence, such as ChatGPT and its successors, have captivated the business world. These systems, which can create pictures, videos or texts that are indistinguishable from human output, could spark a productivity boom that would deliver a major economic dividend. But if the new wave of AI lives up to its billing, it would wreak havoc in the labour market, exposing vast swathes of the global workforce to automation. However, if implemented judiciously, AI's productivity boost could also free up employees to spend their time doing more valuable work, whilst the technology is expected to create new positions for those who are displaced.
So, how might white-collar workers harness these tools to do their jobs more effectively or productively — and avoid being supplanted by AI? We are just scratching the surface of what is possible with this technology, but Héctor González-Jiménez, a professor in marketing at ESCP, has some expert guidance on how to navigate the rise of generative AI tools.
Before we get started, our expert reminds us that the narrative of AI replacing human workers is nothing new, and people have been fairly resilient so far. "In the last centuries, we faced paradigm shifts, such as the industrial revolution or the internet revolution, that shook up the economy. And, somehow, humanity has dealt with these emerging challenges, which also brought about many opportunities," says González-Jiménez.
However, the impact and the speed of change are now unprecedented, so individuals, companies and society as a whole need to be ready to adapt.
Replacement will be inevitable in some cases, but AI could make us more competitive as a human species.

Prof. Héctor González-Jiménez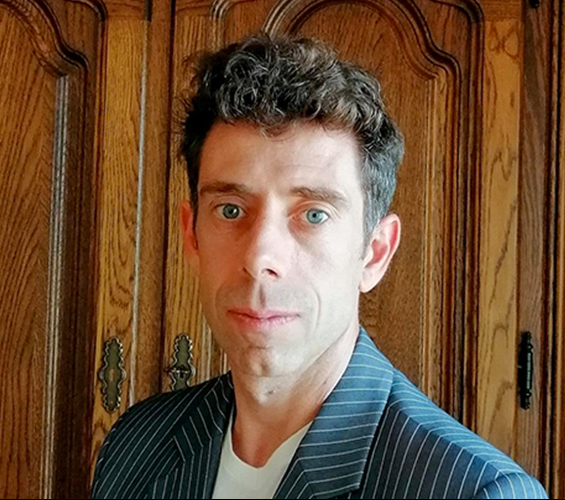 Automate routine functions, focus on value-adding tasks
Estimates vary, but most researchers expect a major labour-market shakeout. OpenAI, the Microsoft-backed company that owns ChatGPT, reckons that 80% of workers could see their job "impacted", with at least 10% of their tasks performed by generative AI. Goldman Sachs is more conservative, estimating that two-thirds of jobs in the US and Europe are exposed to some degree of AI automation. Most people would see up to half their workload automated and would probably remain gainfully employed, the investment bank said.
Furthermore, that would free up some of their time for more productive activities. "The integration of generative AI can contribute in terms of speed and efficiency, thus saving the worker time. So, the same person will be able to potentially handle more projects in the same amount of time," explains González-Jiménez. It's early days, but programmers are already using generative AI to create the code to build applications, and researchers are using it to create initial summaries of their findings.
But our expert tells us that you should be maintaining or even improving quality standards, as AI takes over more of your day-to-day tasks. "If customers are interacting directly with a company's AI, or if AI-generated services or products are provided, the perceived value of the interaction needs to be maintained. Otherwise, the productivity gains will not be sustainable in the long-term, because customer loyalty is jeopardised," González-Jiménez warns.
Although an AI can read and mimic emotions, feeling is a uniquely human quality that allows us to be empathetic. That should be fostered.

Prof. Héctor González-Jiménez
Ensure human input and intervention to lower risks
Additionally, he says you should not view the AI-generated content as the final product. As an experienced professional, you should review and complement it, not least because of concerns over the truthfulness of the information AI provides. ChatGPT has been known to "hallucinate", or produce inaccurate or misleading results.
So, while AI has the potential to make our work more productive, these tools should not work without human input and intervention. Hence, organisations should see this technology as a means to increase efficiency in combination with human workers, González-Jiménez stresses. "Replacement will be inevitable in some cases, but AI could make us more competitive as a human species. In other words, we should leverage these technologies for the greater good."
Automation is not a zero-sum game, our expert tells us. Organisations should not rush into making redundancies merely to reduce costs.
"Rather than strict replacement of human workers, we should strive for collaboration and augmentation to leverage the best that AI and humans have to offer," he says. "Generative AI can analyse large amounts of data to draw conclusions. In contrast, humans still have the edge on tasks that require emotional abilities and empathy. Although an AI can read and mimic emotions, feeling is a uniquely human quality that allows us to be empathetic. That should be fostered."
Leverage your natural advantage over machines
What other uniquely human skills should we be focused on for the future if workers are to effectively leverage AI?
For one, humans can generally provide a more holistic perspective than machines when dealing with a new challenge. "AI does not have the ability to draw from the various sensorial experiences that we can use to evaluate a situation," says Gonzalez-Jimenez. "Generative AI will have access to much more text than a human will be able to process. But the combination of being able to read text, smell scents, view images and hear sounds, enables humans to create and develop unique products and services. At least for now, we have an advantage in this domain."
Lastly, basic thinking skills should not be neglected, the expert says. "The notion of an IQ may become a bit less relevant, but we would be ill-advised to just rely on AI and not teach skills like maths and logical reasoning at school. If we do not use our brains, for instance for analytical tasks due to over-reliance on machines, over time we will lose cognitive skills that can also affect us. We would hinder our own development by relying too much on machines."
License and Republishing
The Choice articles may be republished in accordance with the Creative Commons Attribution-NoDerivatives 4.0 International Public License, and in accordance with our
Term of use
.
The Choice - Republishing rules
We publish under a Creative Commons license with the following characteristics Attribution/Sharealike.
You may not make any changes to the articles

published on our site, except for dates, locations (according to the news, if necessary), and your editorial policy. The content must be reproduced and represented by the licensee as published by The Choice, without any cuts, additions, insertions, reductions, alterations or any other modifications.If changes are planned in the text, they must be made in agreement with the author before publication.

Please make sure to cite the authors of the articles

, ideally at the beginning of your republication.

It is mandatory to cite The Choice

and include a link to its homepage or the URL of thearticle. Insertion of The Choice's logo is highly recommended.

The sale of our articles in a separate way, in their entirety or in extracts, is not allowed

, but you can publish them on pages including advertisements.

Please request permission before republishing any of the images or pictures contained in our articles.

Some of them are not available for republishing without authorization and payment. Please check the terms available in the image caption. However, it is possible to remove images or pictures used by The Choice or replace them with your own.

Systematic and/or complete republication

of the articles and content available on The Choice is prohibited.

Republishing The Choice articles on a site whose access is entirely available by payment or by subscription

is prohibited.

For websites where access to digital content is restricted by a paywall, republication of The Choice articles, in their entirety, must be on the open access portion of those sites.

The Choice reserves the right to enter into separate written agreements

for the republication of its articles, under the non-exclusive Creative Commons licenses and with the permission of the authors. Please contact The Choice if you are interested at contact@the-choice.org.
Individual cases
Extracts: It is recommended that after republishing the first few lines or a paragraph of an article, you indicate "The entire article is available on ESCP's media, The Choice" with a link to the article.
Citations: Citations of articles written by authors from The Choice should include a link to the URL of the authors' article.
Translations: Translations may be considered modifications under The Choice's Creative Commons license, therefore these are not permitted without the approval of the article's author.
Modifications: Modifications are not permitted under the Creative Commons license of The Choice. However, authors may be contacted for authorization, prior to any publication, where a modification is planned. Without express consent, The Choice is not bound by any changes made to its content when republished.
Authorized connections / copyright assignment forms: Their use is not necessary as long as the republishing rules of this article are respected.
Print: The Choice articles can be republished according to the rules mentioned above, without the need to include the view counter and links in a printed version.
If you choose this option, please send an image of the republished article to The Choice team so that the author can review it.
Podcasts and videos: Videos and podcasts whose copyrights belong to The Choice are also under a Creative Commons license. Therefore, the same republishing rules apply to them.