During his studies at ESCP Business School, Christoph Koenig was confronted with one of the more tedious student requirements, the semester teaching evaluations. Rather than accept his fate, Koenig made the choice to challenge the status quo by developing Clay, a feedback tool that promises to deliver smart and effective feedback in education. Clay's mission is to empower students, professors and schools, to build their optimal learning environment.
Following graduation this year, thanks to the feedback from students and professors, Koenig chose to focus on growing his business. This decision has clearly paid off as he became the winner of the €24K 2020 Innovation Award from ESCP.
We sat down with Koenig to learn more about his path to entrepreneurship and the choices and challenges he has confronted along the way.
Did you always want to be an entrepreneur or was this something new for you?
I wouldn't say that I was always sure that I wanted to become an entrepreneur. For me, it is much less about being an entrepreneur than about looking at how things work and thinking maybe this could be done in a new, exciting and different way. That's what I find particularly exciting. I've always had a desire to try things out myself.
Tell us more about Clay, where did this idea come from?
During my first semester at university, I had to fill out a questionnaire about the teaching evaluations before I could access my grades. The format felt outdated in a world where we have an attention span of one second, checking Instagram all the time.
First off, the timing is fairly suboptimal because it is at the end of the semester. As a result, you are less motivated to provide real feedback because it won't affect your experience. Even if teaching evaluations are conducted earlier, the process is nontransparent. You don't get the impression that your feedback matters.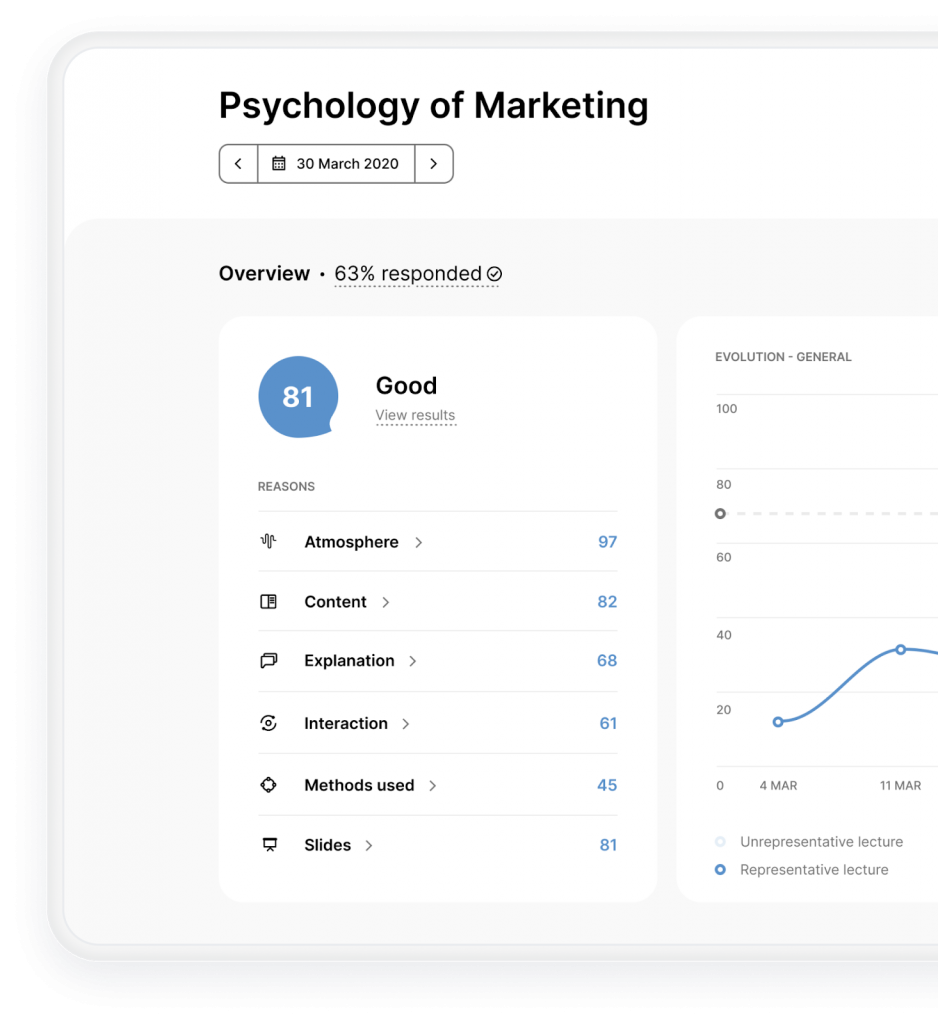 I often found myself discussing the courses with other students so I knew that a real opportunity for feedback was being missed. The information is not being passed from students to professors and the university.
So I started to build an MVP. Because I unfortunately cannot code, and still cannot, I used an app builder to create the first prototype that I gave to students. The user experience was bad. Despite that students still felt like the app resonated with them.
Flexible timing allowed users to submit feedback at any point during the semester. A more playful approach clearly differentiated the app from normal teaching evaluations.
I then took money that I had earned in internships and developed an improved version with an app development agency from India. The following semester we tested the updated app with students. It worked a lot better. We got close to 6,000 responses in the span of four months.
We realized that there was something there.
Is there a team behind Clay or are you working as a lone wolf?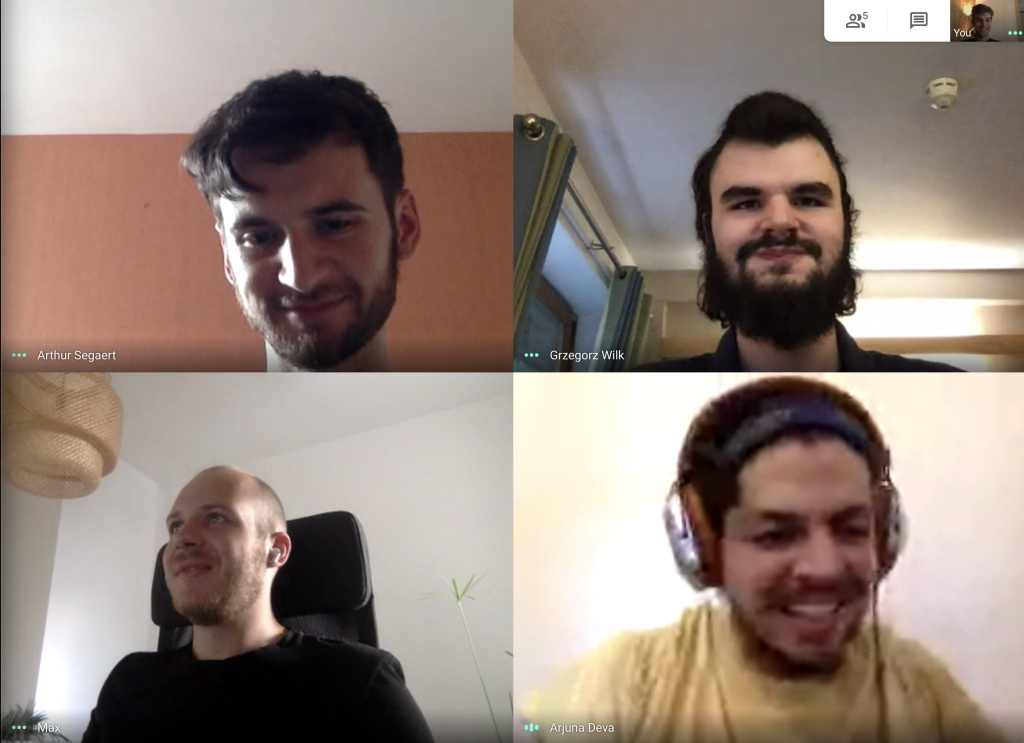 So from the start, I basically decided that I only wanted to work with people who had complementary skills to mine.
Hiring is competitive though, especially for engineers who have no shortage of opportunities.
Luckily, I found two very bright students through my coworking space.
I also contacted more than 1,000 people through LinkedIn to find the right fit for our company. Over the past year, the team has grown to six people. Now that we are working on the solution together, it is a completely different story.Their motivation, discipline and excitement is doubling up amongst us, motivating everyone further still.
I would have had to quit if I wasn't able to find such a great team.
What are some of the challenges you've faced in developing your solution, and how have you overcome them?
There are a lot of challenges, pretty much on a daily basis. I would say, especially in the beginning, the big one was not listening enough to critical feedback. I would show the early versions of the app to students, and being trapped by confirmation bias, I would only look for supporting evidence, which would result in only slight improvements.
I didn't really consider changing the approach in general and that has cost us a lot of time. We could have progressed far quicker if I would have been more open and honest about the feedback that we got.
I think the team really helped me get past that. We are able to have honest and transparent discussions internally and that helps us understand weaknesses as opportunities rather than failures. It has been a big challenge and a big learning experience.
Lastly, I would also say a major challenge in the beginning is delaying decisions, always saying "now is not the right time," for: approaching people, test runs, or applying for x or y. If now is not the right time, when will it ever be? Things do not always need to be at a 100%. It is more about learning than trying to be perfect and impress others.
How has the Covid-19 pandemic, and in particular its effect on education, impacted your business?
While there has been extreme suffering globally because of the pandemic, we are very lucky to have not been hit too hard. We've been remote since the beginning and have basically grown during the pandemic.
In the short term, the pandemic has clearly had a huge impact on the market and especially on universities. There is a lot more work and expenditure to put everything online. In the medium to long run, I believe there will be increased acceptance of tech solutions. This period has been an eye opener for the role of digitalisation and innovation in education.
What is up next for Clay?
Over the next year, we want to test and iterate our product as much as possible to serve the needs of students, professors and universities equally well. We plan on launching publicly with higher education institutions around Europe in one year.
On a broader scale, we hope to contribute to make learning a collaborative and connected experience by enabling students to interact with each other as well as with professors to create a shared learning experience that benefits everyone.