When dealing with climate change, it is easy to either embrace denial or pessimism. However, some scientists and activists are showing us the way to reconnect to healthier, greener, and more optimistic ways of living.
Deborah Pardo, who is an international scientific lecturer and the co-founder of the NGO Earthship Sisters, is one of them. We have reached out to her to understand how one can participate in changing the world for the better, and contribute to preserving our delicate yet so precious ecosystem and the species that populate it.
How did you become an environmental leader?
I would say that leadership runs in my family. My parents arrived in France from northern Africa with nothing. They grew up with very limited resources and taught me to get the most out of what I had.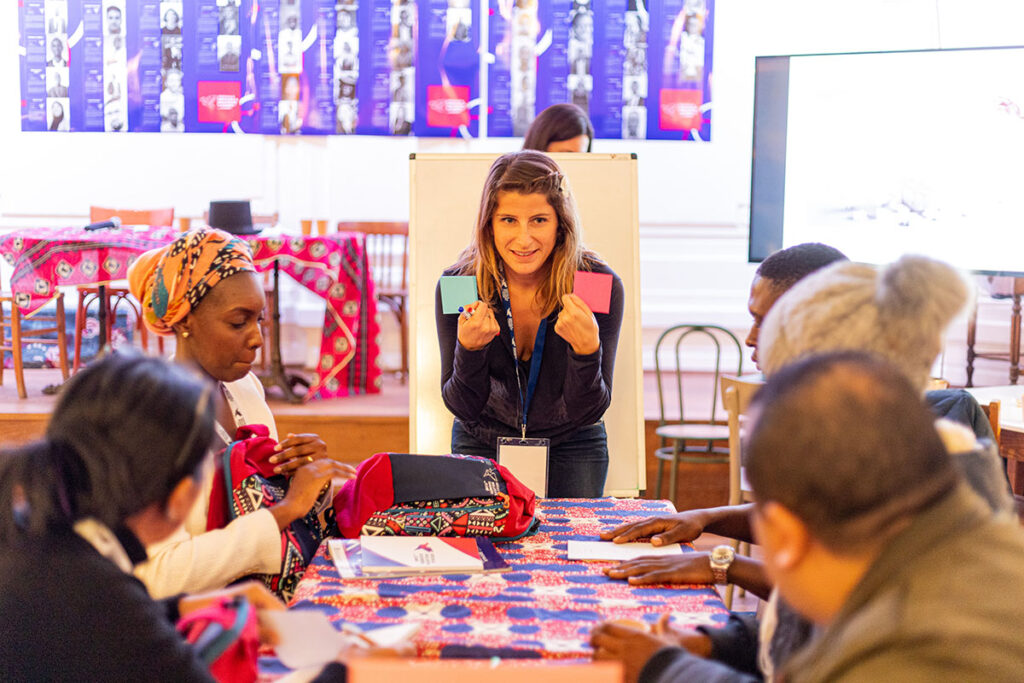 A lot of people in my family have some form of leadership in what they do, and, from very early on, I was fascinated by insects and animals. These two things, mixed together, made me want to become an environmental scientist. I have had good examples of family members who are innovators. They created their own path, and so did I!
What are some key learnings you were able to gain along the way?
As I was getting ready to go to vet school, I decided to give up university to go for an internship in the national park on the French Port Cros island to observe seabirds there with a specialist. We would leave the laboratory with a boat, board a desert island and try to catch seabirds in their burrows.
This is when I knew I truly wanted to work with wildlife. Then during my PhD, I had the opportunity to fly to Reunion Island where I boarded the Marion Dufresne boat to Kerguelen, a French southern arctic territory.
After two weeks of sailing seven-metre high waves, we reached the island where I would spend three months. Our base was totally secluded. There were three of us, armed only with satellite phones and some food. We would drink water from the river, forget about money and time, and it felt great. Nature is so inspiring. I repeated the experience in the Falklands a few years later, with six other people.
Now that I am the head of my own NGO, Earthship Sisters, I get to travel on boats more often and take a dozen other women with me to work on developing their environmental leadership.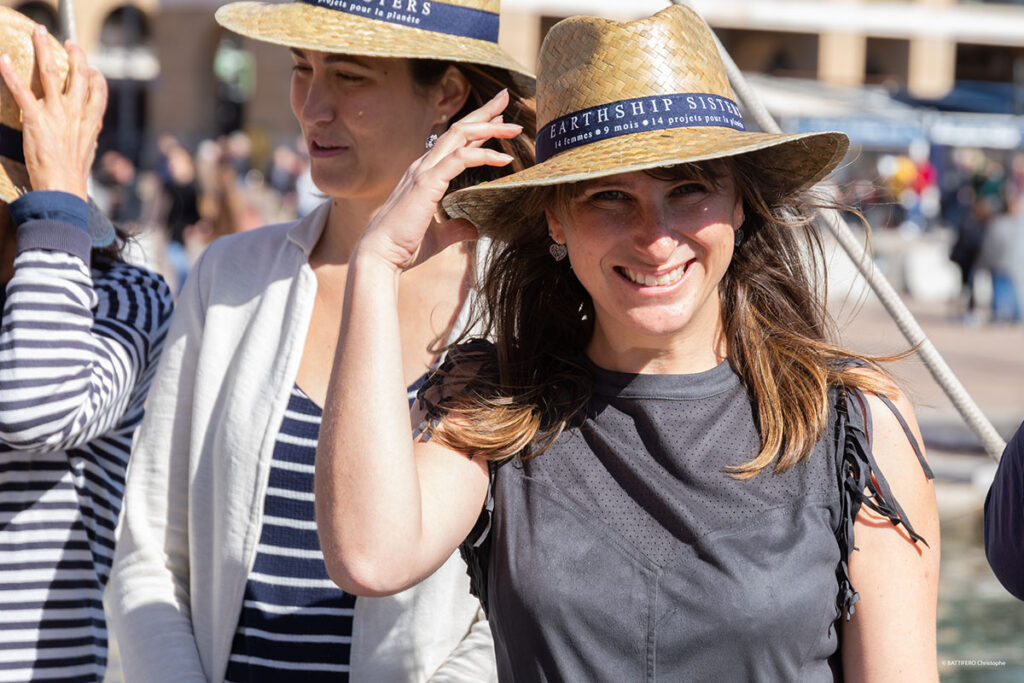 What are the most important lessons you have learned from the natural world?
Nature is a great teacher if we listen to it. When I was in the southern territories, for example, I observed something that made me gain some perspective on life and death. The adult elephant seals that live in these territories are very big and can weigh up to three tons.
When they go to lie on the beach, they carve enormous holes in the mud where baby seals can get stuck. While I was working there, I, unfortunately, crossed the path of some baby seals that were stuck in the mud, and I couldn't help them out.
Even if I had been able to, I wouldn't have, because, when you're a scientist, you have to accept that this is natural selection.
Nature is about life and death. Which can be hard to accept.
On a more joyful note, during my career, I had the chance to spend time with albatross colonies. Albatross are very interesting seabirds. Once they start to breed, when they are around ten years old, they are paired for life.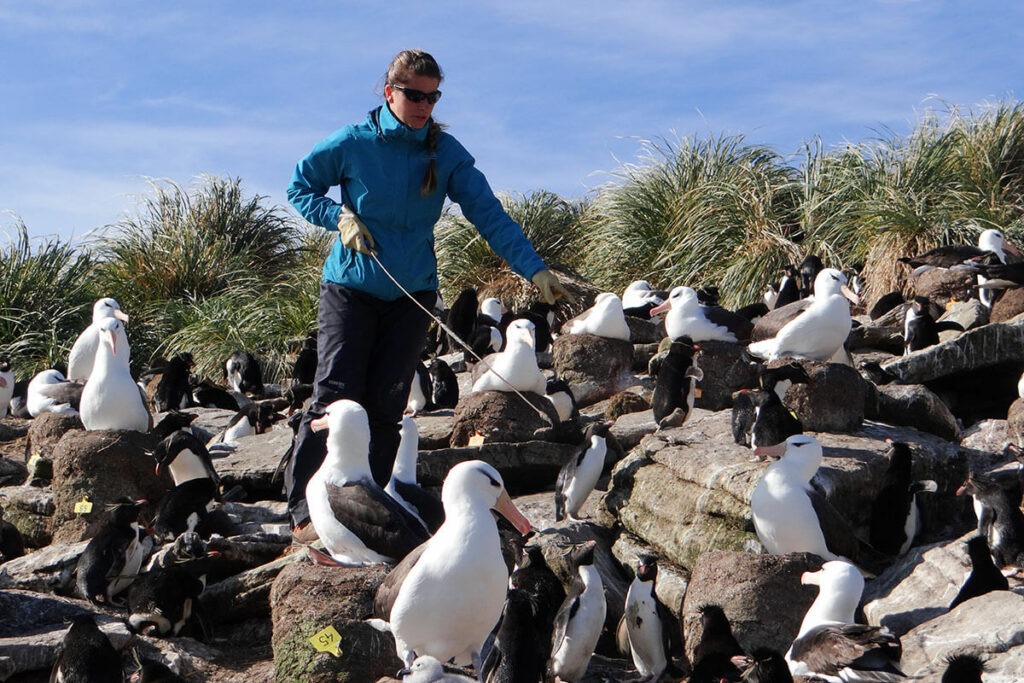 During the mating stage, you can see these "teenage birds" trying to find their nesting partners. Once the babies are born, older couples share the tasks evenly. Once the female has landed the egg, the male albatross broods as well. Then they regularly trade places.
Witnessing this made me realise how I wish we, as humans, were more connected to the beauty of nature.
I wish we, as humans, were more connected to the beauty of nature.
In 2015, you were selected to take part in the Homeward Bound expedition. Can you tell us a bit about that fantastic experience?
This experience changed my life. It made me gain 10 years in terms of professional maturity. When I applied to the programme, I was already starting to become tired of academic research; I wanted to try more actively to protect wildlife and accelerate the ways we protect biodiversity.
I took the academic path thinking this was the way to have the greatest impact, and then when I got my dream job, I had to face the fact that, even though I fit the mould, this was not enough in terms of implications for biodiversity protection. So, I applied to the Homeward Bound expedition programme, and I got in.
The experience consisted of a one-year digital programme dedicated to working on leadership, followed by a one-month expedition on a boat in Antarctica. I embarked on the journey with one hundred women scientists, of all ages, representing sixty different nationalities. It blew my mind. 
Onboard, we did a value test and I realised I did not want to work in academia anymore. I spent the rest of the expedition working and exploring with the other scientists. We also had workshops to work on ourselves.
Talking to the other women, I realised we all wanted to live in a better world and that I wanted to take part in this in an innovative way, no longer through academia. It was a very powerful revelation.
I embarked on the journey with one hundred women scientists, of all ages, from sixty different nationalities. It blew my mind.
You also co-founded Earthship Sisters, a movement intended to promote and encourage women's environmental leadership. Can you tell us a bit more about its mission and the way it is organised?
With Earthship Sisters, we launched an international movement to work with women who are involved in projects aiming at the preservation of territories, and who are ambassadors of change. We go on expeditions on a sailboat to work on each woman's leadership skills and see how we can work towards better protection of biodiversity.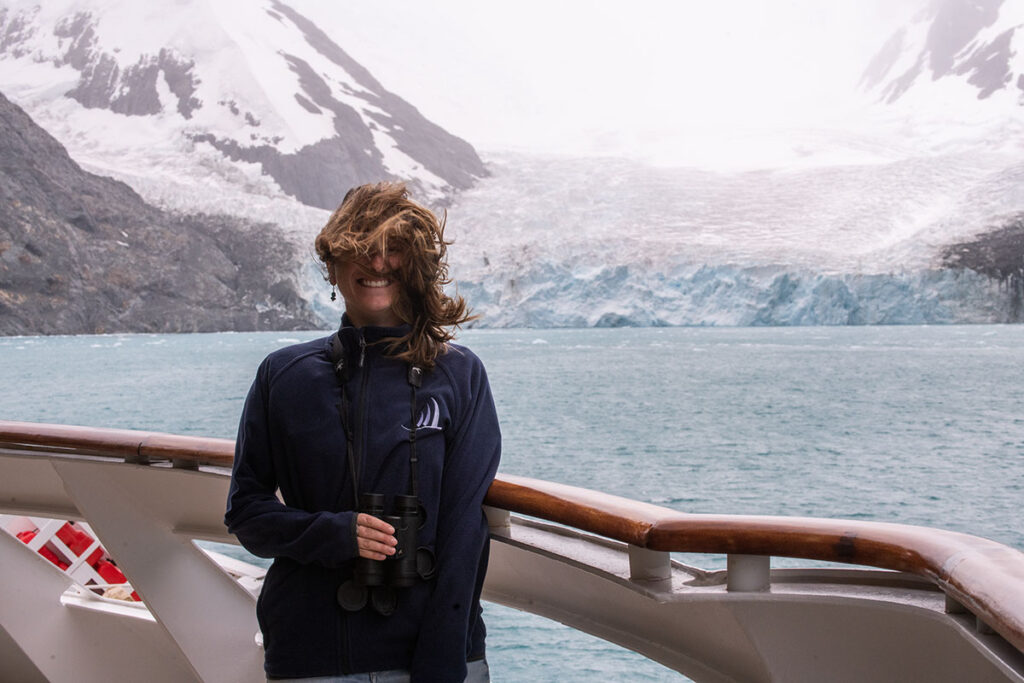 Being on a sailboat, in the middle of the ocean, teaches a lot of lessons. It is a great metaphor for a lot of things, and it is not surprising that many expressions come from the sea, such as "riding the wave", "to set sail", "to have one's sea legs", and so on.
When we set sail, the ship becomes a metaphor for our planet as well: we have limited water, limited resources, and we accumulate garbage. This represents a great laboratory to train in environmental leadership.
On the other hand, Earthship Sisters also has a scientific consultancy that aims at accompanying businesses on environmental optimism and leadership.
I try to incorporate these notions into everything I do: I also go on expeditions with kids that come from difficult environments with the Apprentis d'Auteuil association. I teach them about the birds, and the best part is when the class concludes with us going to Spitsbergen near the arctic and camping there. Sometimes we're even woken up by polar bears! It is always a fantastic experience. 
I am also a guide for the Ponant company in Antarctica. There, I am able to teach many different types of people, who are leaders in their sectors, about global climate change. It is part of my work to provide relevant and scientific information to as many people as I can. 
More generally, what can the scientific world, and our society as a whole, gain from promoting women leaders in science?
The current climate makes us pessimistic. It's easy to not change because we're scared, or think it's too late. In order to manage these urgent transitions, environmentally, socially, and economically, you have to bring people together with a common goal. For women especially, Earthship Sisters shows things are possible.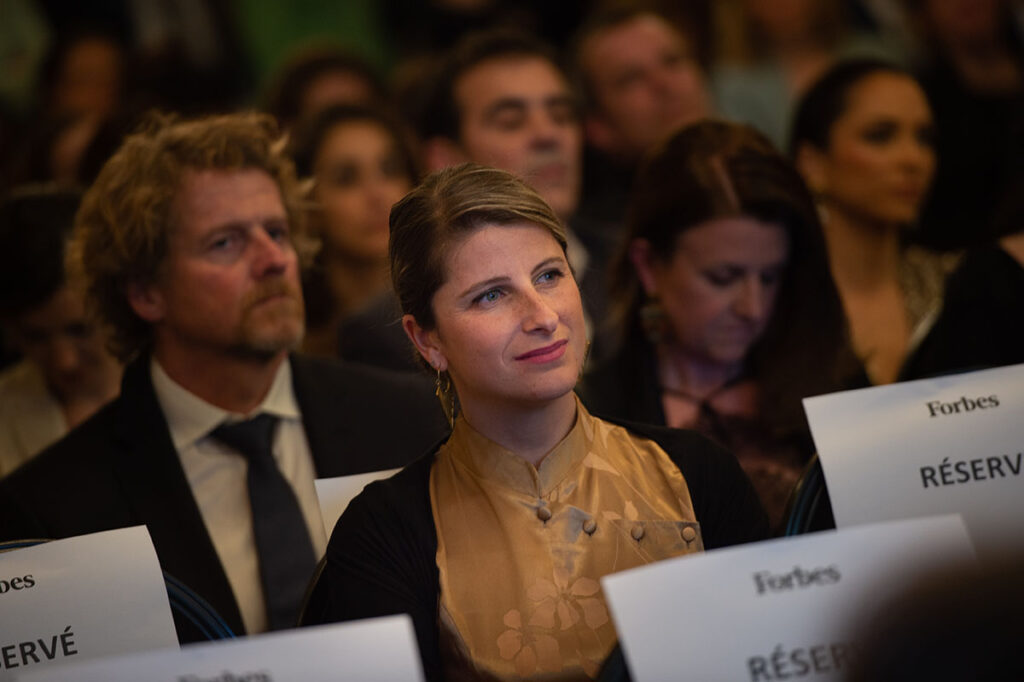 We aim to create hope and generate the will to change things. We create a space for women to become entrepreneurs. Because a lot of people want to be aligned with their personal values, we help them to get there.
Then they can go on and create the jobs of the future, where the main goal is to have an impact. If you are asking: "Why women"? Well, we don't have anything against men, it's just that women objectively lag behind in terms of ambition and achievements, in terms of representation and self-confidence.
However, we are planning to launch Earthship Brothers in a few years to help men work on themselves as well. Learning how to embrace their vulnerability is already on the programme.
It's easy to not change because we're scared, or think it's too late. In order to manage these urgent transitions, environmentally, socially, economically, you have to get people together with a common goal. For women especially, Earthship Sisters shows positive things are possible.
Do you have any advice for someone who would like to start making a difference in the world? How can we all help?
Don't doubt. Go where your gut brings you. Common sense is key. Everything we do has an impact on biodiversity. Go local. Be respectful of nature. Try to foster global knowledge, because we need systemic solutions that address the root of a problem.
License and Republishing
The Choice articles may be republished in accordance with the Creative Commons Attribution-NoDerivatives 4.0 International Public License, and in accordance with our
Term of use
.
The Choice - Republishing rules
We publish under a Creative Commons license with the following characteristics Attribution/Sharealike.
You may not make any changes to the articles

published on our site, except for dates, locations (according to the news, if necessary), and your editorial policy. The content must be reproduced and represented by the licensee as published by The Choice, without any cuts, additions, insertions, reductions, alterations or any other modifications.If changes are planned in the text, they must be made in agreement with the author before publication.

Please make sure to cite the authors of the articles

, ideally at the beginning of your republication.

It is mandatory to cite The Choice

and include a link to its homepage or the URL of thearticle. Insertion of The Choice's logo is highly recommended.

The sale of our articles in a separate way, in their entirety or in extracts, is not allowed

, but you can publish them on pages including advertisements.

Please request permission before republishing any of the images or pictures contained in our articles.

Some of them are not available for republishing without authorization and payment. Please check the terms available in the image caption. However, it is possible to remove images or pictures used by The Choice or replace them with your own.

Systematic and/or complete republication

of the articles and content available on The Choice is prohibited.

Republishing The Choice articles on a site whose access is entirely available by payment or by subscription

is prohibited.

For websites where access to digital content is restricted by a paywall, republication of The Choice articles, in their entirety, must be on the open access portion of those sites.

The Choice reserves the right to enter into separate written agreements

for the republication of its articles, under the non-exclusive Creative Commons licenses and with the permission of the authors. Please contact The Choice if you are interested at contact@the-choice.org.
Individual cases
Extracts: It is recommended that after republishing the first few lines or a paragraph of an article, you indicate "The entire article is available on ESCP's media, The Choice" with a link to the article.
Citations: Citations of articles written by authors from The Choice should include a link to the URL of the authors' article.
Translations: Translations may be considered modifications under The Choice's Creative Commons license, therefore these are not permitted without the approval of the article's author.
Modifications: Modifications are not permitted under the Creative Commons license of The Choice. However, authors may be contacted for authorization, prior to any publication, where a modification is planned. Without express consent, The Choice is not bound by any changes made to its content when republished.
Authorized connections / copyright assignment forms: Their use is not necessary as long as the republishing rules of this article are respected.
Print: The Choice articles can be republished according to the rules mentioned above, without the need to include the view counter and links in a printed version.
If you choose this option, please send an image of the republished article to The Choice team so that the author can review it.
Podcasts and videos: Videos and podcasts whose copyrights belong to The Choice are also under a Creative Commons license. Therefore, the same republishing rules apply to them.