In an era marked by increasing awareness of the urgency of cutting carbon emissions and tackling global issues such as poverty and food insecurity, the role of businesses in shaping a more sustainable future has never been more apparent.
Beyond profit, today's stakeholders expect companies to be accountable for their broader impact on society and the environment. As a result, measuring and understanding your organisation's positive as well as negative externalities has become a fundamental element of sustainable business practices.
However, impact measurement is a mammoth, multi-dimensional undertaking, encompassing a deep assessment of the social, environmental, and economic implications of your business's operations, products and services. So how should you formulate a roadmap for change, select the right targets, as well as assess and report on your progress?
To answer these critical questions, we spoke with Alisa Sydow, an assistant professor of entrepreneurship and innovation at ESCP, following her participation in the ESCP Live debate dedicated to impact entrepreneurship.
For starters, she outlines the significance of measuring impact to begin with: it is an essential step towards responsible business practices.
By acknowledging and accounting for the impacts they create, companies demonstrate their commitment to transparency, accountability, and sustainability. This fosters trust among stakeholders, leading to enhanced brand reputation and customer loyalty. "Consumers prefer products and services coming from corporations that are taking their social responsibility seriously. It's a key element that could distinguish you from competitors," Sydow reminds us.
With the business case for measurement of impact clearly established, our expert provides a playbook for quantifying the costs imposed on society and the environment — information that can empower you to take positive action.
Consumers prefer products and services coming from corporations that are taking their social responsibility seriously.

Prof. Alisa Sydow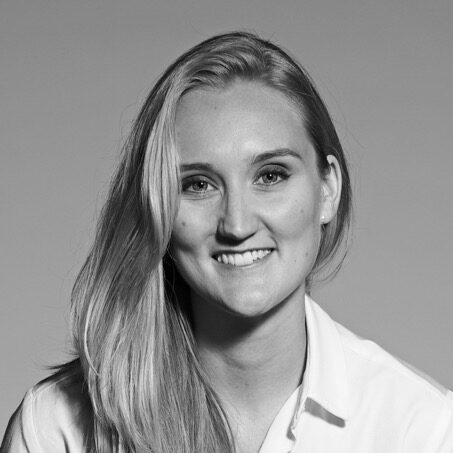 Create a theory of change, a foundation to measure and evaluate impact
Her first step is to create an initial framework for measuring and evaluating your company's impact — which is known as "a theory of change". By clearly articulating the intended outcomes, the pathways to achieving them, and the indicators of success, you can then develop robust monitoring and evaluation systems.
So how to create one? Sydow says your theory of change should answer three critical questions: what impact do you aspire to generate, what is the mechanism you will use to achieve that impact, and how will you know when you have reached your goals?
Then, she says it's important to map the "chain" of impact — which means illustrating the logical sequence of events and causal links between your company's activities and ultimate impacts. To provide context, Sydow gives us an example:
"If you struggle to recruit and retain highly qualified employees, then you may train existing employees to fill your skills gaps. If you follow the chain of impact, then those employees are likely to achieve a higher salary. That may lead to better outcomes for the employee's family, including paying school fees for their children. And that education can enhance their knowledge and skills while creating opportunities for a brighter future."
Select key performance indicators (KPIs) to measure and track impact
Once you understand the intended impact and desired outcomes you want to achieve, the second step is to select key performance indicators (KPIs) to measure and track impact. In doing so, Sydow reminds us that your KPIs should be tailored to the specific context and objectives of your organisation: "There is no one-size-fits-all approach."
Another of her tips is to avoid selecting too many indicators, as it can be overwhelming and difficult to track and analyse. Focus, instead, on a manageable set of KPIs that provide meaningful insights.
Additionally, she recommends ensuring that the metrics to track impact are straightforward and clear, in addition to being as objective as possible. "For instance when training employees, you can first measure the increase in quality of their work based on producing more in less time, or improvements to the failure rate," Sydow says.
Implementing and embedding changes takes time, so you'll need ongoing data collection to allow for the continuous monitoring of progress.
Develop a data collection and monitoring process
The third step is to develop a data collection and monitoring process to track the selected KPIs over time. Our expert says surveys can help you gather the perspectives of stakeholders such as customers, clients, investors and staff to capture the impact you are generating in society. For example, if it's about curbing waste and emissions, you could ask your suppliers along the value chain about their activities, processes and inputs to understand the full cost of production.
Improving survey response rates — which tend to be low — can be achieved by employing several strategies and best practices. Chief among them, our expert says, is clearly explaining the purpose of the survey and the potential benefits and impact the poll results can have on the organisation's externalities. "Be aware of the fact you have to give back to the ones who are providing the data, turning it into a mutually beneficial exchange of information," says Sydow.
You'll also need to determine the frequency of data collection, and it's not something you can do just once. "Implementing and embedding changes takes time, so you'll need ongoing data collection to allow for the continuous monitoring of progress," says Sydow. By adopting a long-term perspective, you can address sustainability challenges more effectively, given that climate change, resource depletion, biodiversity loss, and so on, are inherently complex.
Further, our expert advises companies to carefully evaluate and select reputable third-party providers, who can enhance the quality, credibility, and efficiency of the process. "Most of the time you may not have this ability in-house, because collecting data can be time-consuming and resource-intensive for organisations. Third-party providers such as universities may have the expertise and resources to streamline the process," Sydow says.
Through such rigorous data collection and analysis, as well as selecting a manageable set of KPIs and establishing a theory of change, you can better understand the full consequences of your actions, and mitigate their negative impacts. In doing so, you can ultimately contribute to a more sustainable future.
License and Republishing
The Choice articles may be republished in accordance with the Creative Commons Attribution-NoDerivatives 4.0 International Public License, and in accordance with our
Term of use
.
The Choice - Republishing rules
We publish under a Creative Commons license with the following characteristics Attribution/Sharealike.
You may not make any changes to the articles

published on our site, except for dates, locations (according to the news, if necessary), and your editorial policy. The content must be reproduced and represented by the licensee as published by The Choice, without any cuts, additions, insertions, reductions, alterations or any other modifications.If changes are planned in the text, they must be made in agreement with the author before publication.

Please make sure to cite the authors of the articles

, ideally at the beginning of your republication.

It is mandatory to cite The Choice

and include a link to its homepage or the URL of thearticle. Insertion of The Choice's logo is highly recommended.

The sale of our articles in a separate way, in their entirety or in extracts, is not allowed

, but you can publish them on pages including advertisements.

Please request permission before republishing any of the images or pictures contained in our articles.

Some of them are not available for republishing without authorization and payment. Please check the terms available in the image caption. However, it is possible to remove images or pictures used by The Choice or replace them with your own.

Systematic and/or complete republication

of the articles and content available on The Choice is prohibited.

Republishing The Choice articles on a site whose access is entirely available by payment or by subscription

is prohibited.

For websites where access to digital content is restricted by a paywall, republication of The Choice articles, in their entirety, must be on the open access portion of those sites.

The Choice reserves the right to enter into separate written agreements

for the republication of its articles, under the non-exclusive Creative Commons licenses and with the permission of the authors. Please contact The Choice if you are interested at contact@the-choice.org.
Individual cases
Extracts: It is recommended that after republishing the first few lines or a paragraph of an article, you indicate "The entire article is available on ESCP's media, The Choice" with a link to the article.
Citations: Citations of articles written by authors from The Choice should include a link to the URL of the authors' article.
Translations: Translations may be considered modifications under The Choice's Creative Commons license, therefore these are not permitted without the approval of the article's author.
Modifications: Modifications are not permitted under the Creative Commons license of The Choice. However, authors may be contacted for authorization, prior to any publication, where a modification is planned. Without express consent, The Choice is not bound by any changes made to its content when republished.
Authorized connections / copyright assignment forms: Their use is not necessary as long as the republishing rules of this article are respected.
Print: The Choice articles can be republished according to the rules mentioned above, without the need to include the view counter and links in a printed version.
If you choose this option, please send an image of the republished article to The Choice team so that the author can review it.
Podcasts and videos: Videos and podcasts whose copyrights belong to The Choice are also under a Creative Commons license. Therefore, the same republishing rules apply to them.