Also known as 'soft skills,' interpersonal skills are one of the most sought-after tools in the employee's transferable skill set. But faced with the rapidly changing workplace of today, how can we be sure we're investing in appropriate behaviours and skills, while unlearning those that no longer serve us? We speak to entrepreneurship expert Prof. René Mauer and skills coach Marta Carballal to find out how today's employees can prepare for the workplace of tomorrow.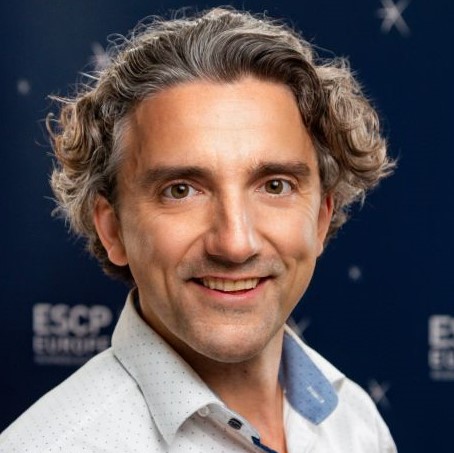 Professor René Mauer
ESCP Business School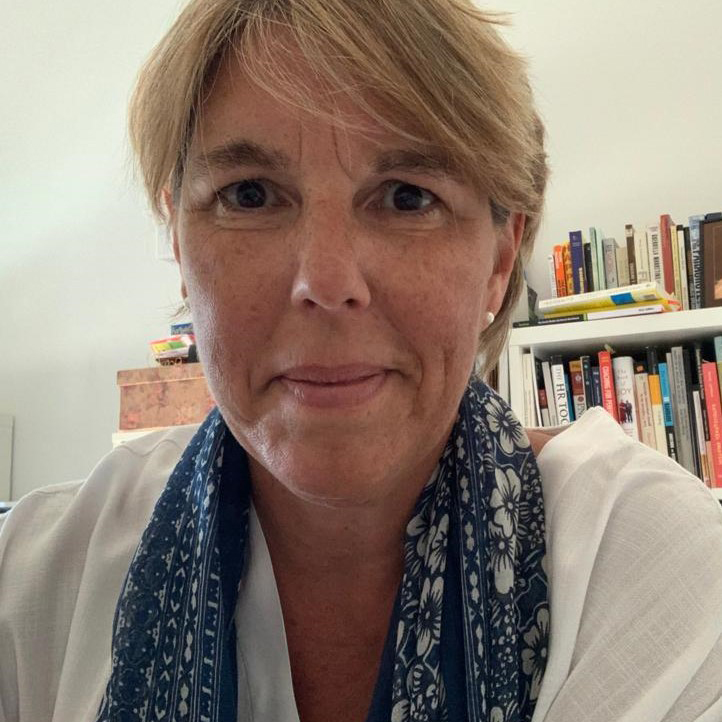 Marta Carballal
Skills Coach
Between rapidly aging tools and processes, the plethora of jobs that have yet to be invented, and the lightning-fast pace of today's technological developments, not to mention circumstances like the pandemic, the employee of tomorrow has to adapt – and quickly. When it comes to the workplace of tomorrow, interpersonal skills are likely to be just as important as our technical skills when it comes to facing these new challenges.
So, how can we become more proficient in this type of skill? What are the essential behavioral skills for the future of work? And how can we prepare to create and innovate in an uncertain, unknown future?
Tomorrow will have different rules. We'll have to be flexible, curious, inspiring, resilient, creative, balanced and intuitive to be successful.

Marta Carballal
Human/behavioural skills: an oxymoron?
According to the Future of Jobs Report from the World Economic Forum, more than one-third of the skills we believe are essential for today's workforce will have changed in five years' time.
In its list of the top ten vital skills for the workplace of tomorrow, Forbes includes creativity, emotional intelligence, critical thinking, and communication skills. Sounds reasonably straightforward, right – indeed, many would describe them as fundamental skills for most human interactions.
For René Mauer, professor of entrepreneurship and innovation at ESCP Business School, interpersonal skills are an essential part of the human experience: "I don't see a contradiction in using the term 'skills' when describing something that is tied to our humanity. We obviously learn behaviors and interaction from early on, but we each go on to develop quite differently as individuals. These skills are then put to use in a variety of situations – the pandemic is a case in point. Over the past 18 months, getting in contact with people online, having groups interact, and steering concentration and collaboration, particularly over longer time spans, required a lot of learning about what can work and how it can work."
The decision to come back together in a shared physical space, at school or at work, is quite a commitment for going back to more profound communication and interaction.

René Mauer
The future of work: sharpening your skills in the age of automation… and Covid-19
It goes without saying that the workplace of tomorrow is likely to be radically different from that of previous generations. Marta Carballal, human resources consultant and skills coach, comments: "Until recently, employers had a series of more or less fundamental requirements, depending on the industry: 'hard skills' that would get the job done.
The tasks workers tended to perform in years gone by have drastically changed when compared with those of today, and have even less in common with those of tomorrow. In short, simply possessing knowledge or skill doesn't add much value – particularly as this knowledge is likely to quickly become outdated in some sectors."
Given the continuing impact of the Covid-19 pandemic, the workplace of tomorrow could be here sooner than we know. Unsurprisingly, the global health crisis has thrust the importance of interpersonal skills into the limelight.
For René Mauer, the effects were immediate: "When we were all working remotely, everybody experienced how half-baked this form of un-presence was – how easily one could get distracted and be distracted without others being aware of it. The decision to come back together in a shared physical space, at school or at work, is quite a commitment for going back to more profound communication and interaction."
Entrepreneurship and interpersonal skills: the perfect role model?
Intriguingly, while we often discuss jobs that are set to disappear, we rarely talk about the jobs that are yet to come. Although it seems unlikely that 85% of jobs will be invented between now and 2030, it's clear that interpersonal skills have never been as important as in today's context of AI, automation & remote work.
Marta Carballal confirms: "In the face of AI, more subtle and less obvious skills will come in handy. How to research quickly for the answer needed today, how to involve everyone in solving the problem today, how to inspire all the team today, how to keep everyone going today, how to react today, how to persuade today, how to win today and how to lose today." That reminds us a lot of someone we know and love: the entrepreneur.
In short, simply possessing knowledge or skill doesn't add much value – particularly as this knowledge is likely to quickly become outdated in some sectors.

Marta Carballal
So, how do entrepreneurs embody these skills? Entrepreneurs are often described as autonomous learners with hybrid skill sets, who have a propensity to innovate or adapt, which seems to give them the edge in the workplace of tomorrow.
For René Mauer, the parallels are clear: "As entrepreneurs, we are curious about the world of tomorrow. As part of that process, the challenge is unlearning behaviours that are no longer matching the environment while remaining open to change. At ESCP, we just started our new intake of the Executive Master in Digital Innovation and Entrepreneurial Leadership. This year's students are creating artwork, improvising stories, and going on ideation speed-dates . . . It may sound funny, but it teaches them that change is normal, uncertainty isn't necessarily bad, and it all depends on individual motivation and co-creative collaboration."
Marta Carballal concurs: "Tomorrow will have different rules. We'll have to be flexible, curious, inspiring, resilient, creative, balanced and intuitive to be successful. We will all need to develop our skill set to operate, navigate and try to (partially) neutralise the complexity and the uncertainty that seem to be the context for the years to come."
Whether you're looking to develop new skills or try out a new activity, the message is clear: never stop learning!
License and Republishing
The Choice articles may be republished in accordance with the Creative Commons Attribution-NoDerivatives 4.0 International Public License, and in accordance with our
Term of use
.
The Choice - Republishing rules
We publish under a Creative Commons license with the following characteristics Attribution/Sharealike.
You may not make any changes to the articles

published on our site, except for dates, locations (according to the news, if necessary), and your editorial policy. The content must be reproduced and represented by the licensee as published by The Choice, without any cuts, additions, insertions, reductions, alterations or any other modifications.If changes are planned in the text, they must be made in agreement with the author before publication.

Please make sure to cite the authors of the articles

, ideally at the beginning of your republication.

It is mandatory to cite The Choice

and include a link to its homepage or the URL of thearticle. Insertion of The Choice's logo is highly recommended.

The sale of our articles in a separate way, in their entirety or in extracts, is not allowed

, but you can publish them on pages including advertisements.

Please request permission before republishing any of the images or pictures contained in our articles.

Some of them are not available for republishing without authorization and payment. Please check the terms available in the image caption. However, it is possible to remove images or pictures used by The Choice or replace them with your own.

Systematic and/or complete republication

of the articles and content available on The Choice is prohibited.

Republishing The Choice articles on a site whose access is entirely available by payment or by subscription

is prohibited.

For websites where access to digital content is restricted by a paywall, republication of The Choice articles, in their entirety, must be on the open access portion of those sites.

The Choice reserves the right to enter into separate written agreements

for the republication of its articles, under the non-exclusive Creative Commons licenses and with the permission of the authors. Please contact The Choice if you are interested at contact@the-choice.org.
Individual cases
Extracts: It is recommended that after republishing the first few lines or a paragraph of an article, you indicate "The entire article is available on ESCP's media, The Choice" with a link to the article.
Citations: Citations of articles written by authors from The Choice should include a link to the URL of the authors' article.
Translations: Translations may be considered modifications under The Choice's Creative Commons license, therefore these are not permitted without the approval of the article's author.
Modifications: Modifications are not permitted under the Creative Commons license of The Choice. However, authors may be contacted for authorization, prior to any publication, where a modification is planned. Without express consent, The Choice is not bound by any changes made to its content when republished.
Authorized connections / copyright assignment forms: Their use is not necessary as long as the republishing rules of this article are respected.
Print: The Choice articles can be republished according to the rules mentioned above, without the need to include the view counter and links in a printed version.
If you choose this option, please send an image of the republished article to The Choice team so that the author can review it.
Podcasts and videos: Videos and podcasts whose copyrights belong to The Choice are also under a Creative Commons license. Therefore, the same republishing rules apply to them.