Circul'Egg, a visionary French start-up, is rewriting the rules of industrial production — with sustainability at its core. Rather than sourcing calcium carbonate from environmentally harmful mining and refining processes, Circul'Egg offers a more sustainable solution that leverages circular economy principles. It uses discarded eggshells to create high-quality industrial-grade calcium carbonate (CaCO3).
The company exemplifies the power of sustainable innovation to reshape industries and, ultimately, protect the planet. It represents a paradigm shift in how businesses approach product development and process improvement. To delve deeper into this concept, we turned to Robert Sheldon, a professor of entrepreneurship and the academic director of ESCP's MSc in Sustainability Entrepreneurship and Innovation.
Redefining innovation
Sheldon begins by stressing the importance of understanding traditional innovation. "It is defined as the commercial application of a new idea. This typically involves bringing a novel product, service, production process or source of supply to the market," our expert says.
Sustainable innovation also involves the commercial application of new ideas, but it focuses on those that result in socially and environmentally positive outcomes. "Sustainable innovation aims to introduce novel ideas that not only benefit businesses and consumers but also contribute positively to the planet and society as a whole," Sheldon says.
To be more precise, he says sustainable innovation can manifest in two primary ways. The first approach involves making improvements in operational sustainability, where companies innovate to maximise social and environmental responsibility within their value chains. A notable example is Patagonia, the American outdoor clothing retailer. Patagonia has undertaken significant efforts to optimise its operational practices for sustainability. In the 1980s, when Yves Chouinard, the company's founder, recognised the need to transition to using only organic cotton in products, he encountered challenges in securing enough supply.
"In economics, when the market fails to provide what we need, we call this market failure," Sheldon says. "Chouinard's solution was to help the fledgling organic cotton farming operations build production capacity, effectively introducing a new supply source to the market."
More recently, Patagonia sought to reduce the environmental impact of garment waste by helping its customers in repairing and reselling their used Patagonia apparel. "Since no existing upcycling company could provide this service, Patagonia took the initiative to establish its own internal startup called Worn Wear," our expert says.
Sustainable innovation aims to introduce novel ideas that not only benefit businesses and consumers but also contribute positively to the planet and society as a whole.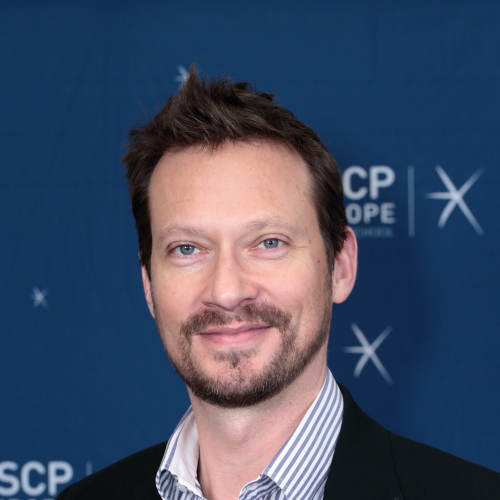 The second approach to sustainable innovation revolves around introducing novel products and services to the market that yield positive social and/or environmental outcomes. Examples of the second category of sustainable innovation can be found in companies like Tesla, the electric vehicle maker, and Impossible Foods, which develops plant-based substitutes for meat products. These firms may not have optimised their value chains for sustainability to the same degree as Patagonia, Sheldon says, but their products deliver a substantial net positive impact when purchased and utilised.
"When a Tesla replaces an internal combustion vehicle, its use over one year significantly reduces greenhouse gas emissions," he adds. "The same holds true for every beef burger that is substituted with an Impossible burger. These innovations have a substantial positive environmental impact, arguably outweighing the negative effects associated with their respective production processes."
"Companies that are committed to social and environmental responsibility will encounter obstacles such as market failures or exorbitant costs. When they do, instead of adhering to conventional business practices, they should perceive these challenges as opportunities for innovation."
When and how should firms measure sustainability impact?
Measuring the impact of these sustainable innovations is crucial. It will not only help you track your organisation's progress but also demonstrate its commitment to environmental and social responsibility.
When it comes to assessing sustainable innovations, Sheldon says it is typically a wise investment to identify metrics and quantify their effects. This holds especially true when the impact of an innovation is of utmost importance, as is the case with companies like Tesla, Impossible, and Circul'Egg.
"Tracking the reduction in sales of the less sustainable alternatives that sustainable innovations replace, such as combustion engine vehicles, meat products, and mined CaCO3, is essential for understanding sustainability impact," he explains.
"These companies primarily focus on reducing greenhouse gas emissions, although they also have positive effects on biodiversity and pollution. While measurement is possible for various aspects, identifying and tracking metrics is expensive, so companies should prioritise mission-critical impact measurement to avoid excessive resource and opportunity costs."
Understanding the impact of operational innovations is also crucial, he adds, as they can lead to new sustainability ventures or spin-offs. "For example, Patagonia's Worn Wear could provide upcycling services to other textile firms," Sheldon says. "Another real-world example is EverGrain, a startup from beer giant AB InBev, which turns brewing by-products into valuable ingredients for any brewing company to reduce environmental impact and generate revenue."
It's the same with sustainability: management needs to make [sustainable innovation] a priority and allocate resources to making the firm's operations more socially and environmentally responsible. If these two ingredients are in place, innovations happen.
The right mindset for sustainable innovation
But sustainable innovation isn't just about metrics; it requires a particular mindset and approach. Sheldon says senior management must prioritise innovation in general and grant employees the flexibility and incentives required to explore and pursue novel opportunities.
"It's the same with sustainability: management needs to make it a priority and allocate resources to making the firm's operations more socially and environmentally responsible. If these two ingredients are in place, innovations happen," he says.
"But they will often happen at the margin when barriers like market failure and high costs stymie sustainable solutions. So it's crucial that managers be alert to these barriers when they arise, and that they view them not as excuses to maintain business as usual, but rather as opportunities for sustainable innovation."
Ultimately, when senior management prioritises it, allocates resources to it, and sees barriers as opportunities for positive change, this approach fosters meaningful transformation towards a more sustainable future.
License and Republishing
The Choice articles may be republished in accordance with the Creative Commons Attribution-NoDerivatives 4.0 International Public License, and in accordance with our
Term of use
.
The Choice - Republishing rules
We publish under a Creative Commons license with the following characteristics Attribution/Sharealike.
You may not make any changes to the articles

published on our site, except for dates, locations (according to the news, if necessary), and your editorial policy. The content must be reproduced and represented by the licensee as published by The Choice, without any cuts, additions, insertions, reductions, alterations or any other modifications.If changes are planned in the text, they must be made in agreement with the author before publication.

Please make sure to cite the authors of the articles

, ideally at the beginning of your republication.

It is mandatory to cite The Choice

and include a link to its homepage or the URL of thearticle. Insertion of The Choice's logo is highly recommended.

The sale of our articles in a separate way, in their entirety or in extracts, is not allowed

, but you can publish them on pages including advertisements.

Please request permission before republishing any of the images or pictures contained in our articles.

Some of them are not available for republishing without authorization and payment. Please check the terms available in the image caption. However, it is possible to remove images or pictures used by The Choice or replace them with your own.

Systematic and/or complete republication

of the articles and content available on The Choice is prohibited.

Republishing The Choice articles on a site whose access is entirely available by payment or by subscription

is prohibited.

For websites where access to digital content is restricted by a paywall, republication of The Choice articles, in their entirety, must be on the open access portion of those sites.

The Choice reserves the right to enter into separate written agreements

for the republication of its articles, under the non-exclusive Creative Commons licenses and with the permission of the authors. Please contact The Choice if you are interested at contact@the-choice.org.
Individual cases
Extracts: It is recommended that after republishing the first few lines or a paragraph of an article, you indicate "The entire article is available on ESCP's media, The Choice" with a link to the article.
Citations: Citations of articles written by authors from The Choice should include a link to the URL of the authors' article.
Translations: Translations may be considered modifications under The Choice's Creative Commons license, therefore these are not permitted without the approval of the article's author.
Modifications: Modifications are not permitted under the Creative Commons license of The Choice. However, authors may be contacted for authorization, prior to any publication, where a modification is planned. Without express consent, The Choice is not bound by any changes made to its content when republished.
Authorized connections / copyright assignment forms: Their use is not necessary as long as the republishing rules of this article are respected.
Print: The Choice articles can be republished according to the rules mentioned above, without the need to include the view counter and links in a printed version.
If you choose this option, please send an image of the republished article to The Choice team so that the author can review it.
Podcasts and videos: Videos and podcasts whose copyrights belong to The Choice are also under a Creative Commons license. Therefore, the same republishing rules apply to them.