The climate emergency affects every country in the world. While there are ever more COPs being held and new commitments being made–with mixed success–all actors in society need to get involved.
The financial sector is no exception. Here are the key takeaways from an interview with Christophe Thibierge, professor of finance at ESCP Business School, on green finance and the climate emergency.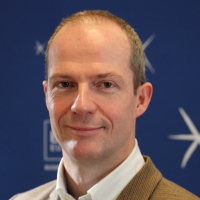 Christophe Thibierge

,
associate professor of finance at ESCP Business School
What is green finance?
The beginnings of green finance date back to 1987 with the Brundtland Report, a landmark document that presented the concept of sustainable development for the first time. It was drafted on the occasion of the World Commission on Environment and Development chaired by the Norwegian Gro Harlem Brundtland for the United Nations. In response to these challenges, the financial world took action, and the notion of sustainable finance was born.
As a subset of this larger category whose purpose is to make the world more sustainable in the future, green finance aims to use financial instruments to support the energy transition.
How can finance help or accelerate the ecological transition?
The famous economist John Maynard Keynes said that he wanted to return finance to its rightful place, that is, as a support function that exists in the background of any organisation.
Today, however, this is not the case as the Chief Financial Officer is one of the most important voices in any Management Committee. Like never before, finance leaders have the influence and opportunity to transform business decisions thanks to green finance.
The craze around green finance and behaviour
Green finance has become a mainstream concept due to a shift in perspective. Business leaders are becoming increasingly aware that conventional finance, based on maximising profitability, can no longer be sustained.
It is shooting itself in the foot for the world of tomorrow, explains Christophe Thibierge. Green finance is a progression from conventional finance, not a fad or an epiphenomenon. According to Christophe Thibierge, it is a topic that will remain relevant and even influence changes in behaviour.
For example, buyers are now willing to pay a little more for a green bond. This extra price that investors are willing to pay to a company for issuing a green bond as compared to a traditional bond with the same characteristics can be called a Greenium, or Green Premium.
Companies and green finance
Except for a few very specific companies, which have environmental issues deeply rooted in their identity, or mission-based companies that have been interested in the subject for a long time, the vast majority of organisations have not taken up the subject of green finance. Today, however, there is no debate.
Our planet is suffering intensely from climate change. We are facing risks that can threaten the lives of people and, consequently, economic activity. Therefore, the question of companies' involvement in the field of sustainability has become necessary, if not mandatory.
What about managers?
This shift in focus within companies is why an increasing number of experienced managers want to learn about sustainable finance and sustainability in general.
Their aim is to better understand how the world works and to influence the company's strategic decisions to avoid the risk of misalignment between employees' personal beliefs and the company's values.
Learn more about how green finance can respond to the climate emergency in the ESCP Executive Education white paper, an interview with Christophe Thibierge, professor of finance at ESCP Business School. The white paper is available for download below.
Download The ESCP Executive Education White Paper
How can Green Finance
Respond to the Climate Emergency