For this episode we invited Robert Gerlach, CEO & Co-founder of Klim (Carbon Farmed), to talk about a new form of agriculture: carbon farming.
What is carbon farming?
Conventional agriculture is responsible for one-quarter of global greenhouse emissions. It is one of the most polluting industries in the world. Carbon farming, also called regenerative agriculture, is a promising solution to tackle this issue. It offers a range of agricultural methods to increase the amount of CO2 captured from the atmosphere and stored in the ground. In order to achieve this, it uses different types of methods including; cover crops, crop rotations, intercropping, agroforestry, and others.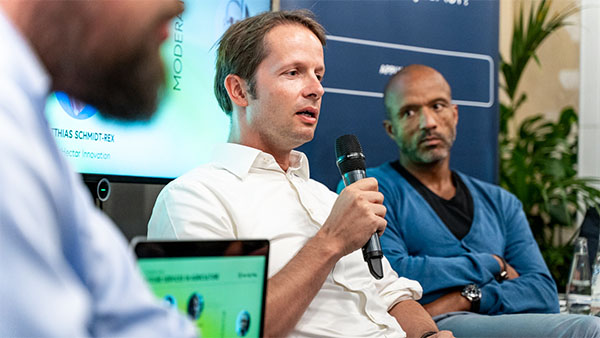 What are the advantages of carbon farming?
The advantages of carbon farming are not limited to the environmental benefits. It can also improve resilience to climate change through higher water retention, increase yield and farm profitability by reducing the need for fertilizers, restore biodiversity above and below the ground, and increase nutrient density in the food produced.
What are the obstacles faced by carbon farming?
Carbon farming could bring many benefits. Nevertheless, there are still several obstacles preventing its implementation. First, transitioning to carbon farming is costly and farmers do not have enough financial support to invest in this new method. Second, farmers lack the education and knowledge required to transition to this new form of agriculture. Lastly, farmers are hesitant to transition because they doubt that consumers will be willing to pay a premium for food produced with carbon farming.

In this episode, you will learn more about carbon farming and gather insights from an expert in the field.